How to tell when your sourdough starter is ready to bake with. What does it look like and how to know when you can officially start making bread.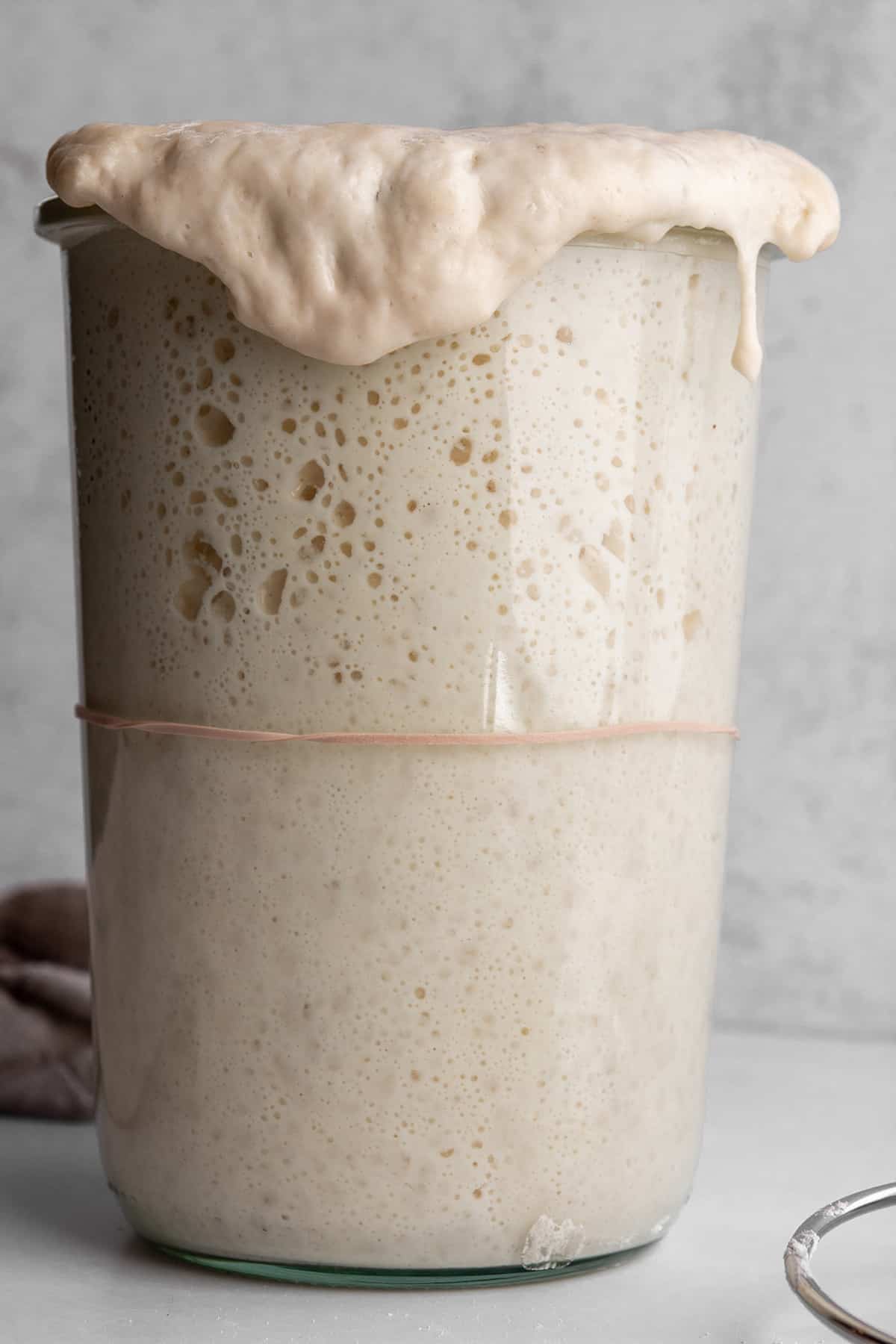 Have you been working on getting your sourdough starter ready to bake bread with? Are you anxious to make your first loaf?
One of the biggest questions when making your own sourdough bread is knowing when you can officially start making bread.
Before you dive in and start, here are a few things to keep in mind to make sure that your starter is ready to be turned into delicious sourdough bread.
How Old Is the Starter?
Sourdough starters can really take some time to take off. But the time is worth it!
Once your starter is alive and active, it can literally last a lifetime.
Learn how to properly care for and feed your starter so it can last forever.
If your starter is more than a week old it can safely be added to other baked goods when accompanied with things like baking powder or baking soda.
The first 7 days, the discard needs to be thrown out, but after that, it can be added to all kinds of recipes.
Get my list of sourdough discard recipes and start putting it to work!
If your starter is less than 10 days old, there is a good chance it's not yet ready for bread. Keep discarding and feeding on a regular schedule.
If you have been at it for 3-4 weeks and still not seeing any sign of rising, there are some things you can do. Get all my tips to troubleshoot your sourdough starter.
3 Ways to Tell a Sourdough Starter is Active
There are three things you can look for to tell if your starter is active and ready to bake with.
Is It Rising?
Is your sourdough starter rising at all?
One of the biggest clues your starter is ready to bake with is how much it is rising.
Typically it needs to double in size.
How long that takes is based on lot's of different factors but can be anywhere from 6-12 hours.
Once your starter is double or tripling in size after a feeding is the best way to tell its ready to bake bread.
The photo below shows what a starter looks like before a feeding and then again 6 hours later. If your starter is not doing this, it is not ready.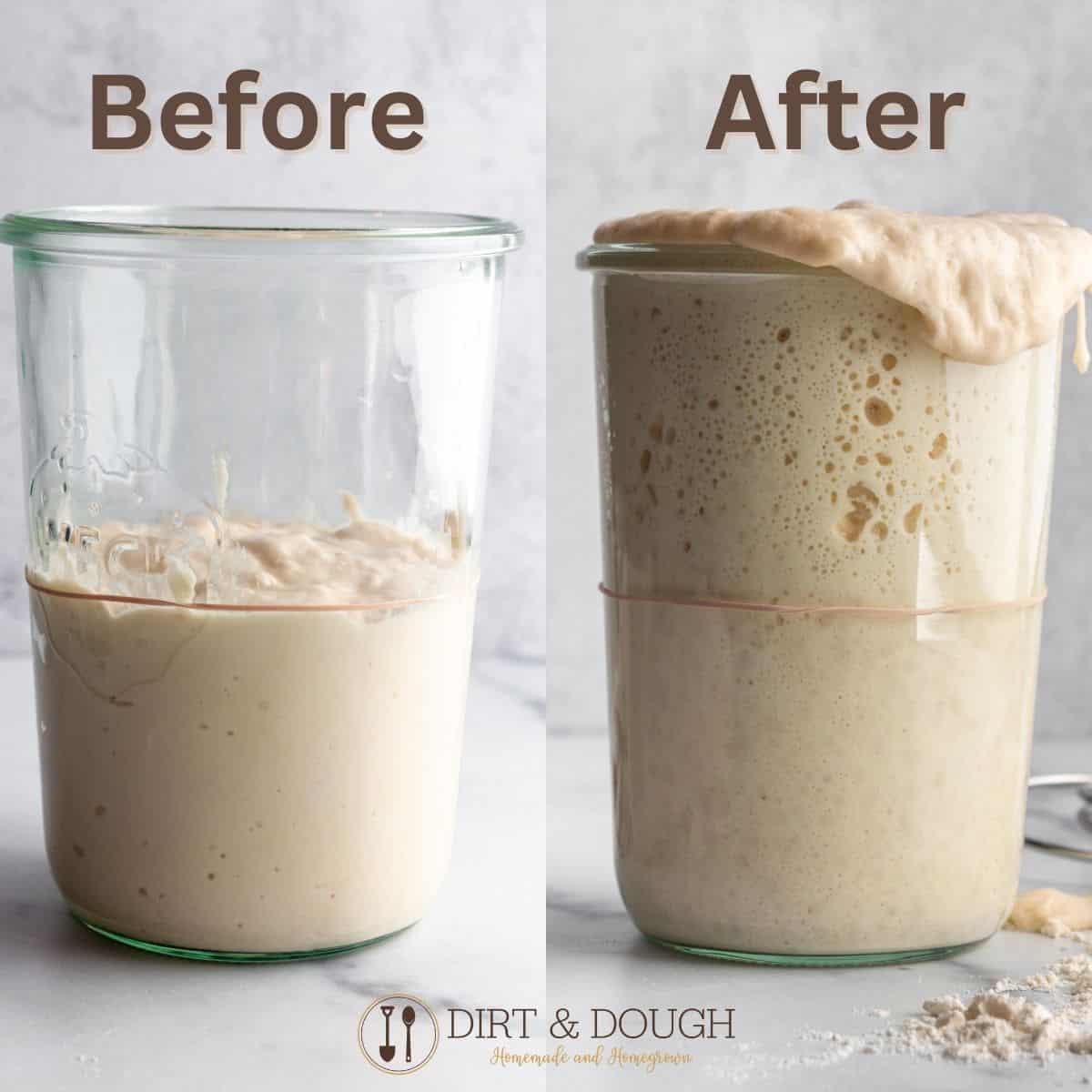 The temperature and atmosphere can make a difference as well.
In the summer my starter is ready in 6 hours, but in the winter months it can take 8-10.
Is It Light and Bubbly?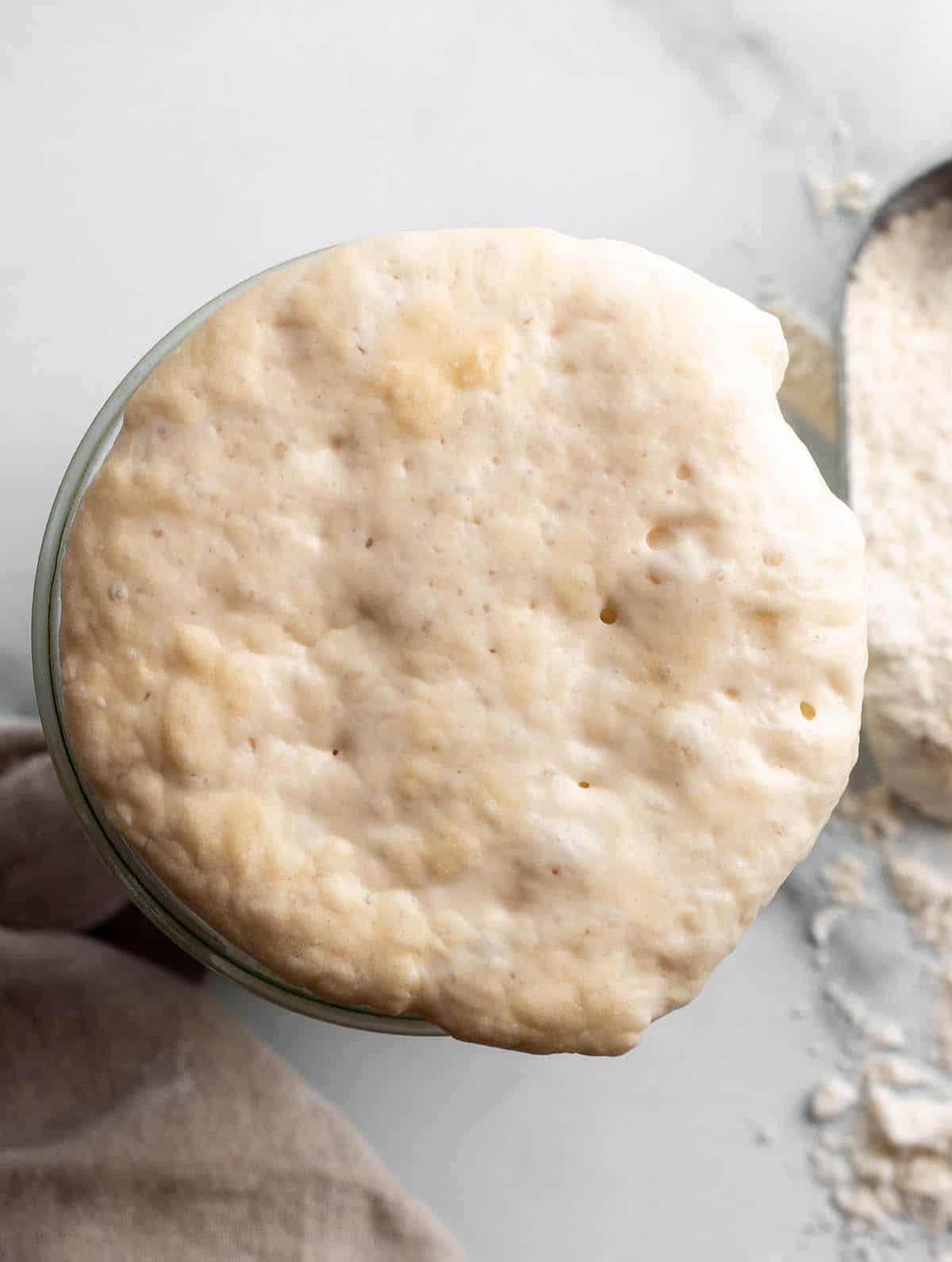 In addition to doubling in size, there are visual clues to tell your starter is ready.
If it just looks flat and dense with no bubbles, it's not time yet.
If your starter is light, full of bubbles and looks alive, this is a really good sign!
When my starter is at its peak, it almost looks like a soft cloud and I can actually see little bubbles forming and popping.
Instinct
One day you will wake up and your starter will just look, feel and act very differently.
It will go from dense and lifeless to light, bubbly and visually looking alive.
Sometimes you will just know that it's active and ready to bake with. Go with your gut.
Sourdough Float Test
While the float test method is really popular with sourdough bakers it isn't always accurate.
To do a float test, take a cup of lukewarm water and drop a spoonful of active starter into it. If it floats, it's ready to bake with.
Do not go by just the float test when determining if your starter is ready. If it's doubling in size and has a pillowy texture with tons of active bubbles it should be ready.
Now that your starter is alive and active, make your very first loaf of sourdough bread! Get my tips, tricks and overnight sourdough bread recipe.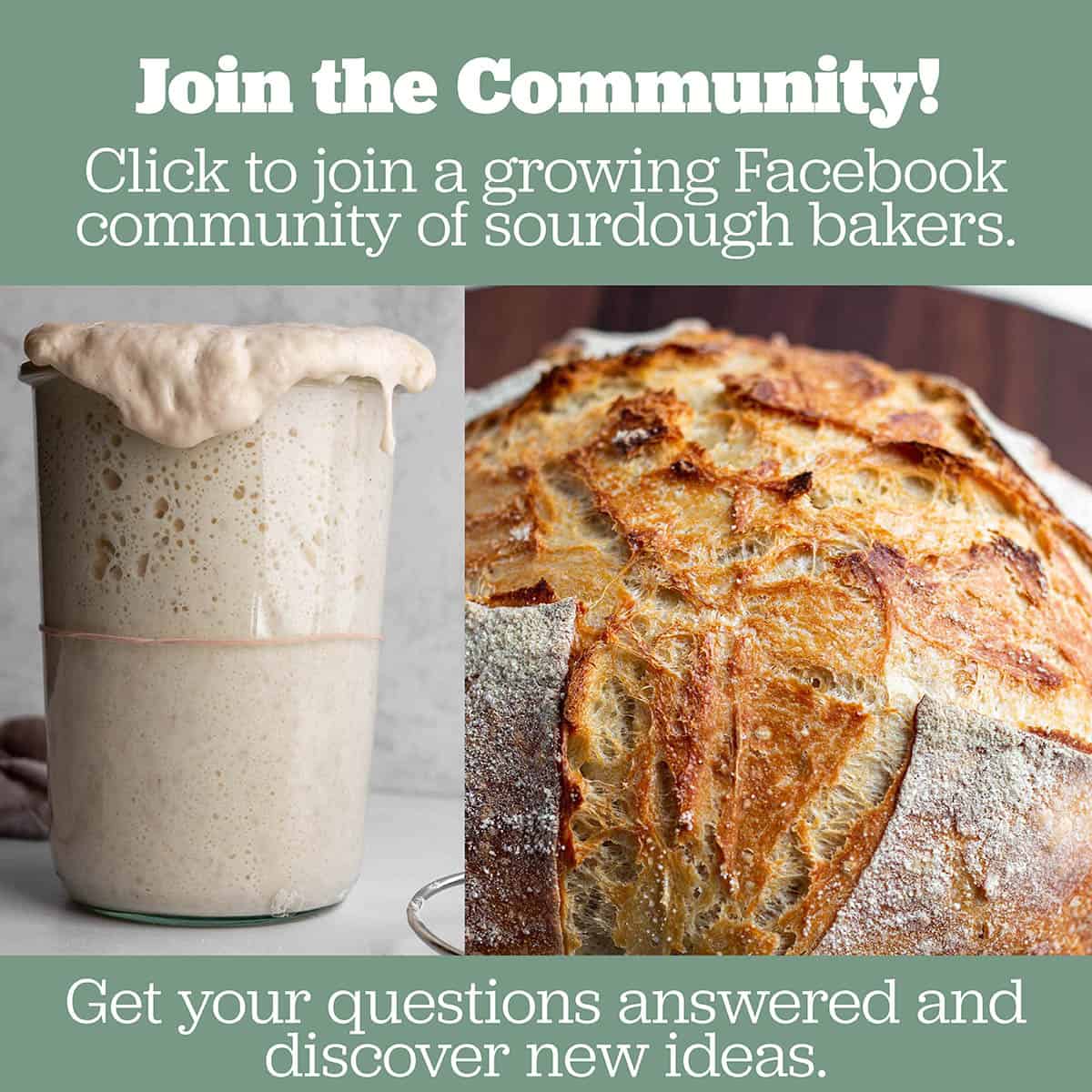 More Sourdough Starter Tutorials
See more Sourdough Starter Resources →
Sourdough Discard Recipes
See more Sourdough Starter Recipes →