Dungeness crab recipes and sauces that are loaded with sweet and succulent crab meat. Whether it's a classic crab dip, creamy crab bisque, flavorful crab cake or a sauce to serve it with. These recipes showcase the natural flavors of this Pacific Northwest favorite.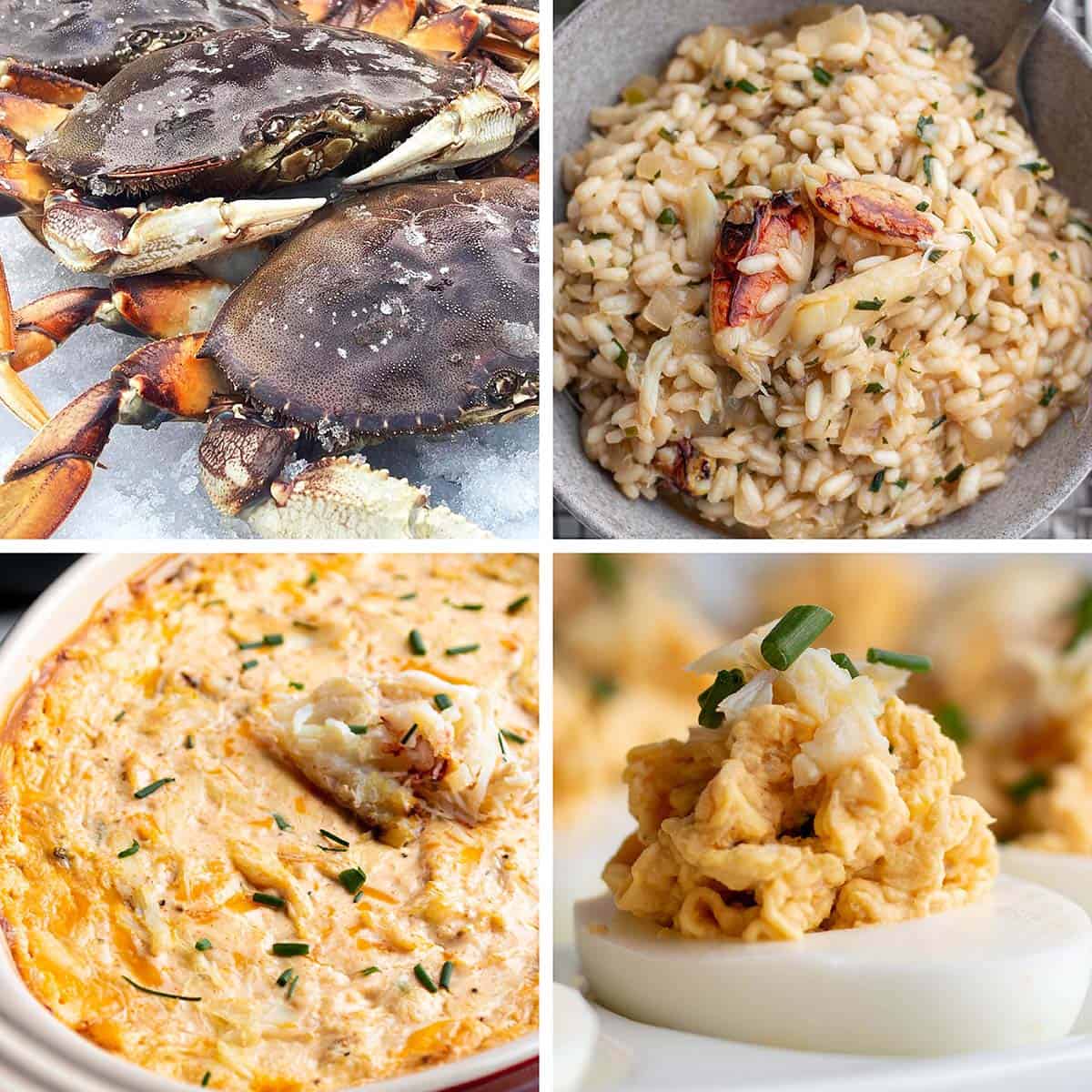 Growing up in the Pacific Northwest, just hour form the ocean, means we have access to fresh caught Dungeness crab. And there is nothing quite like it.
I have spent years catching, cleaning, processing, and cooking crab. While the best way is just dipped in a garlic butter sauce we also like to get creative and add this ocean delicacy to so many different dishes.
Here is a collection of some of my favorites.
Jump to:
How to Cook with Crab
A few tips and things to remember when cooking with fresh Dungeness crab:
Double check for shells: During the shaking and cleaning process little shells can get stuck. Pick through the meat real quick to make sure you find it all.
Doesn't need much: Dungeness crab has a very distinct taste and really does not need much to make it shine. Stick to light flavors like herbs, lemon, and light sea salt.
Cooks fast: Chances are you are not using raw crab meat for these recipes and it has already been cooked and removed from the shell. In that case, be very careful not to over cook. This will dry the meat out.
Make it less fishy: Fresh caught crab should not have a strong fishy smell. But it happens. If you want your crab to be less fishy soak in milk for 15-20 minutes, drain and lightly rinse. The milk will help remove that fishy smell.
How to Prepare Crab
The first thing that needs to be done before making the following recipes is to get all that juicy crab meat out of the shell.
If you have the option to purchase it out of the shell, you can skip this step!
Read the following post to learn the most effective way to remove all that succulent crab meat.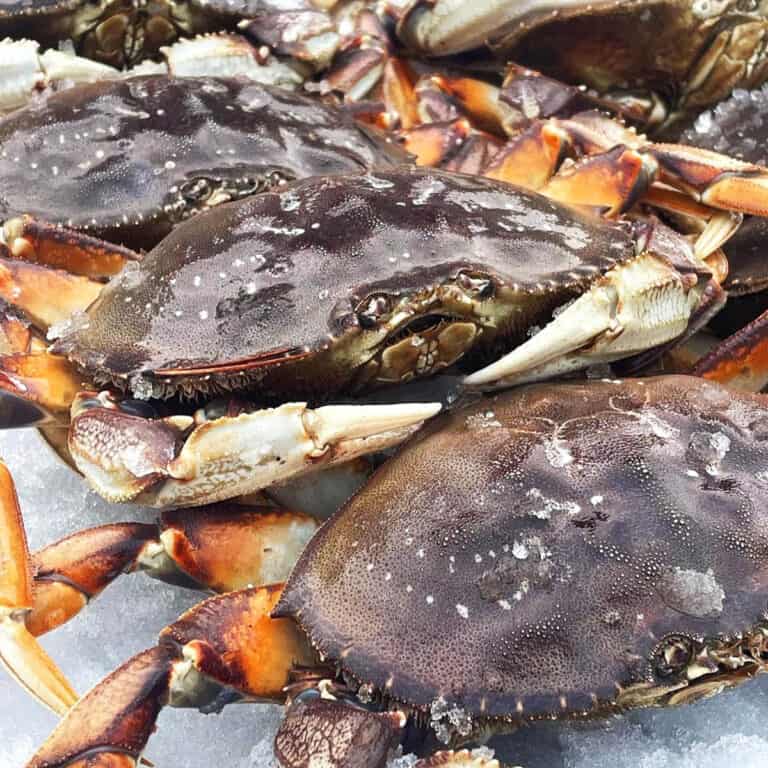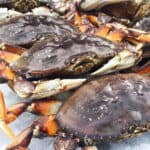 Crab Deviled Eggs
Crab Deviled Eggs
Crab deviled eggs made with a pureed egg yolk, that is loaded with crab meat, fresh chives and lemon juice. Step the presentation up and top each one with additional crab and freshly cut chives. You will never make boring deviled eggs again!
Crab Deviled Eggs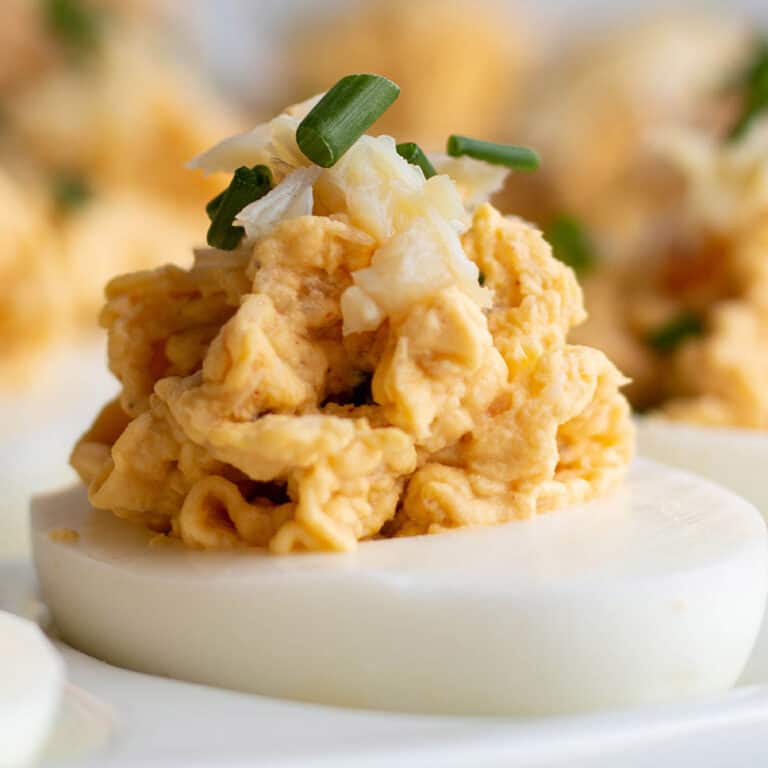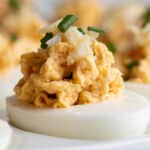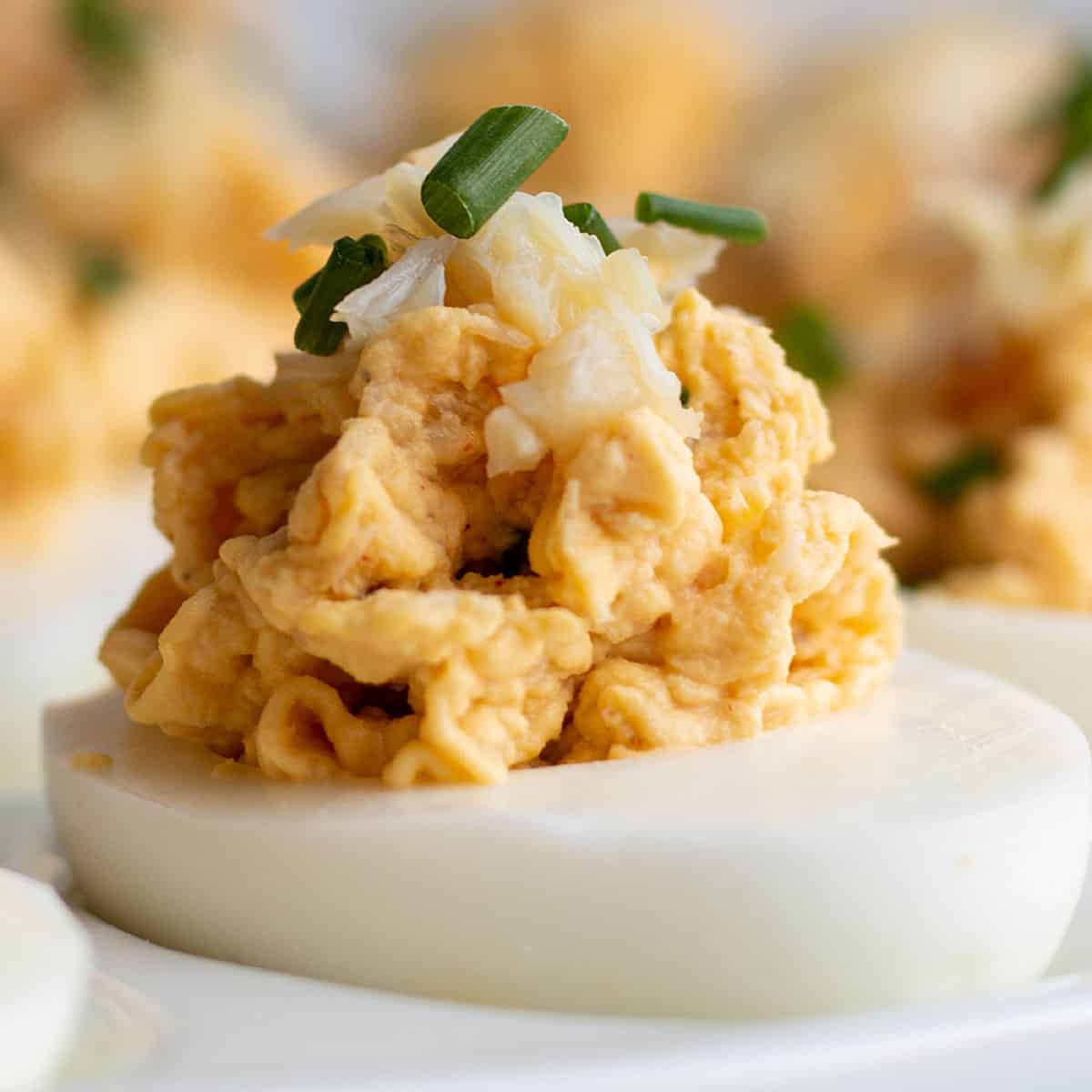 Dungeness Crab Risotto
Crab Risotto
This crab risotto is bright, creamy, and full of Dungeness crab. The star of this dish is the beautiful crab meat; and because we want that to shine it's paired with fresh herbs and lemon to keep it light. 
Dungeness Crab Risotto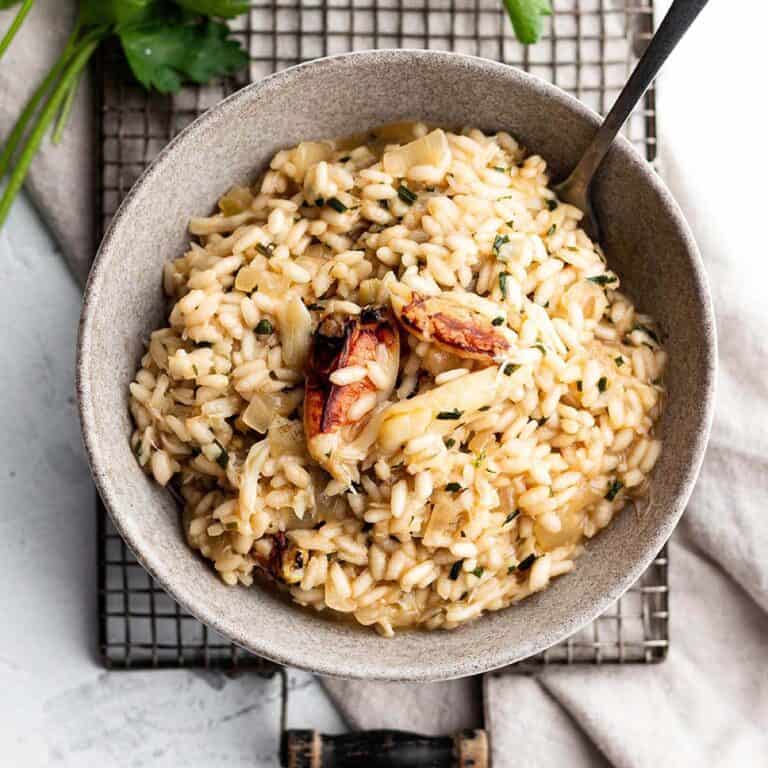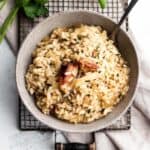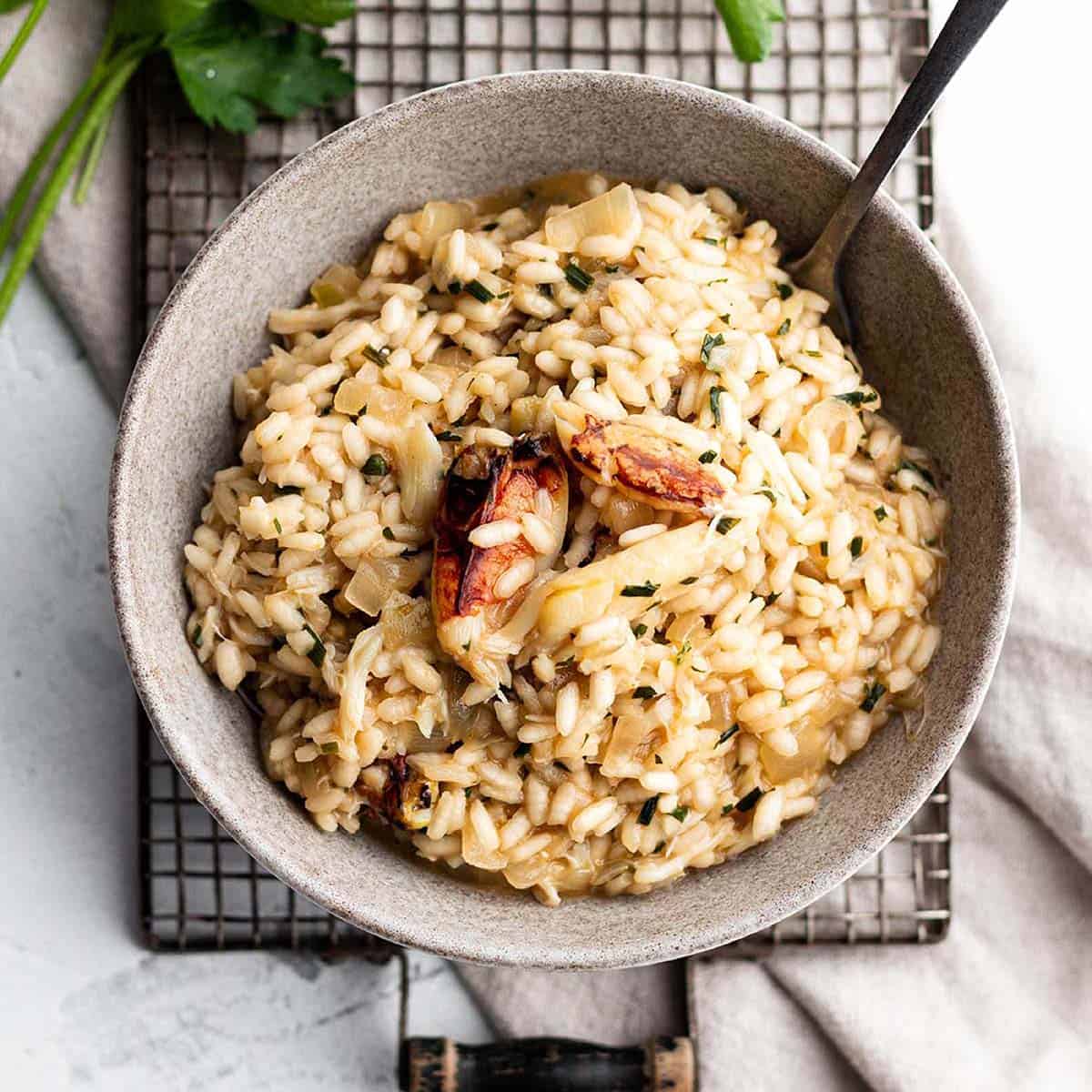 Dugeness Crab Bisque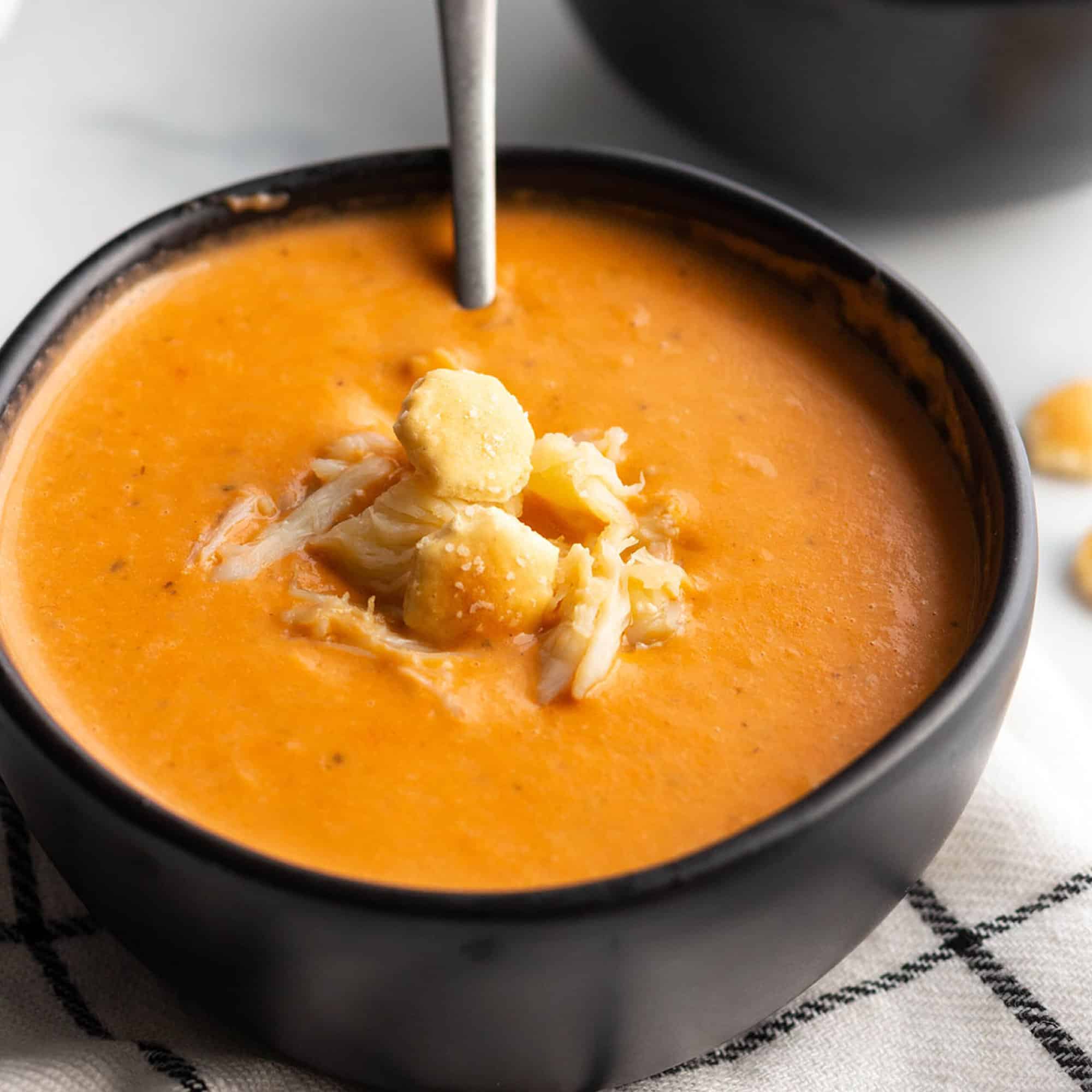 Hot and Cheesy Crab Dip
Hot Crab Dip
This hot crab dip recipe is so irresistible. Chunks of fresh crab meat mixed in melted cream cheese, cheddar, and pepper jack with some fresh lemon and chives. Serve hot or cold with a variety of dippers. 
Hot Crab Dip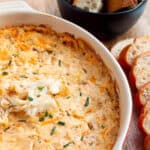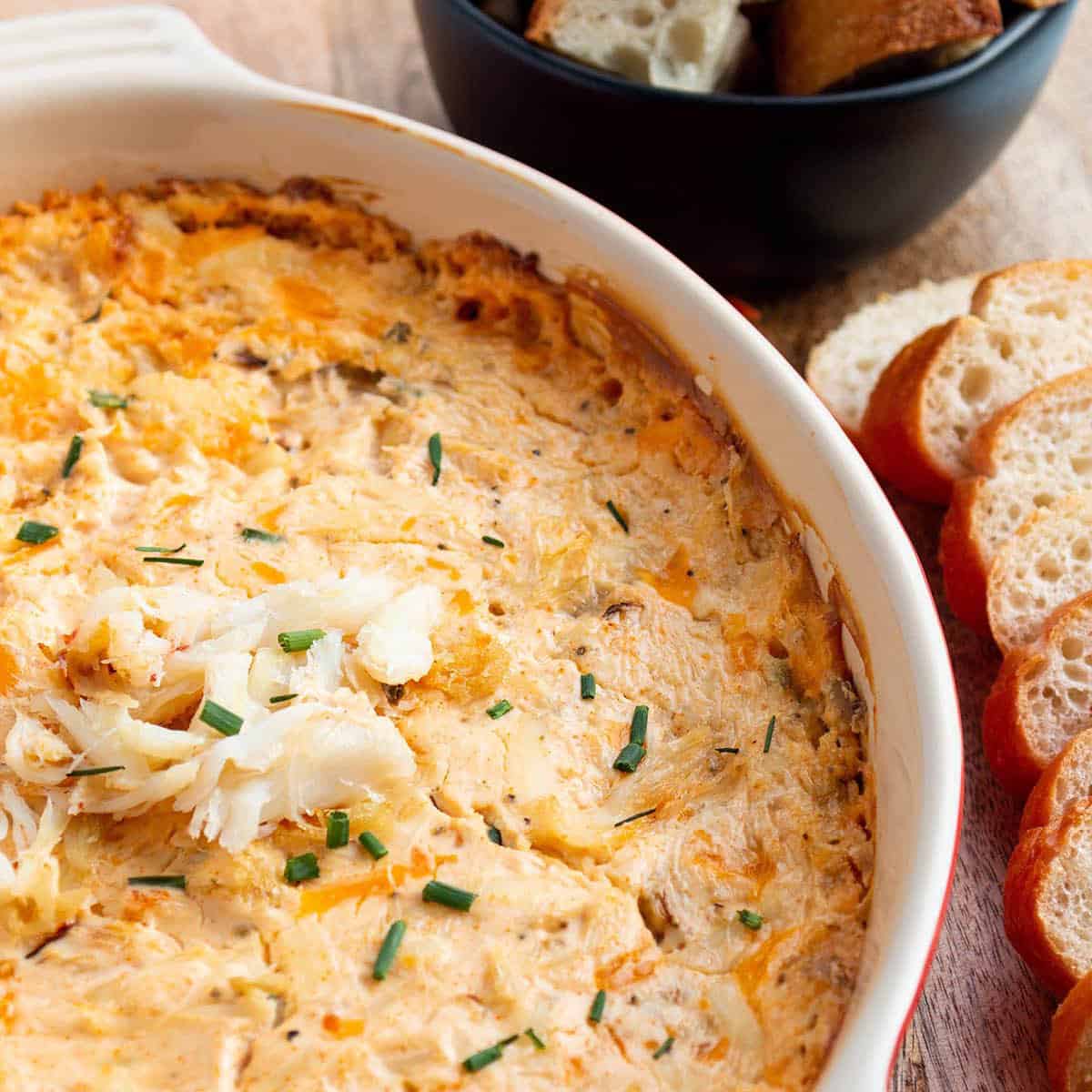 Cold Crab Dip
Cold Crab Dip
This cold crab dip is a perfect summertime appetizer. It's creamy and loaded with fresh dungarees crab. Simple to make, can be ready in minutes and doesn't require any cooking.
Cold Crab Dip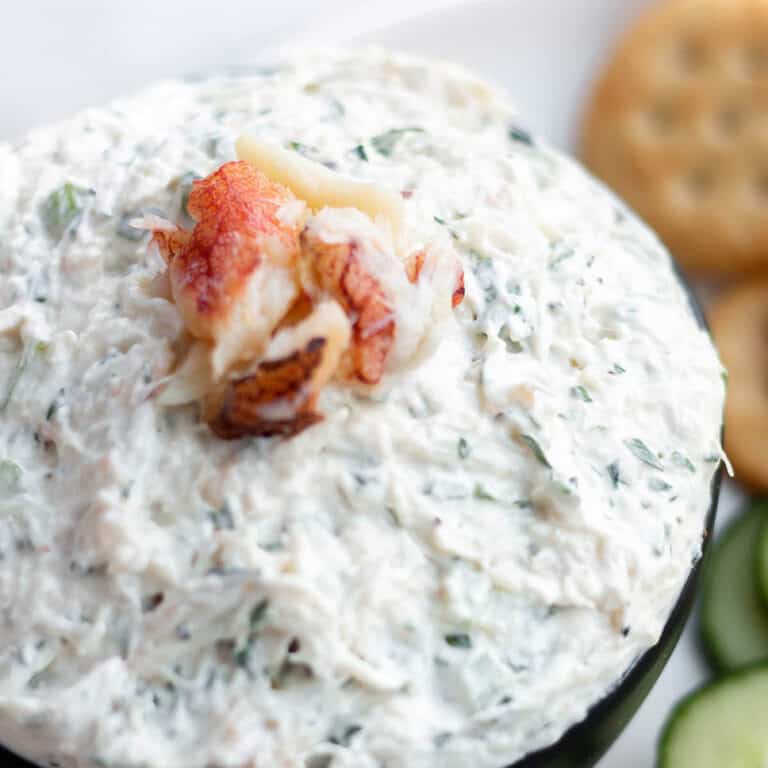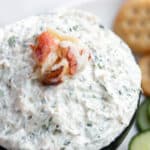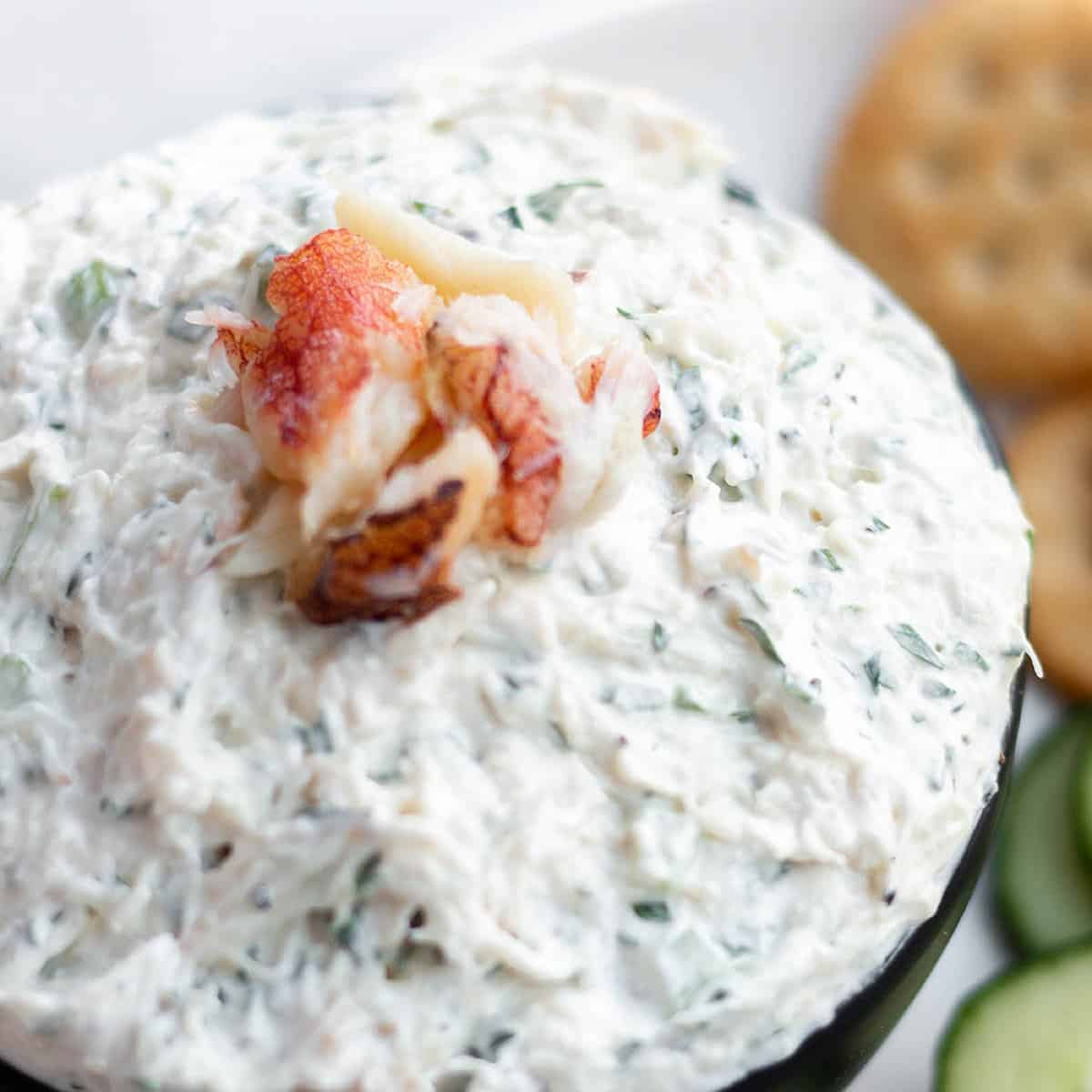 What to Serve with Crab Dip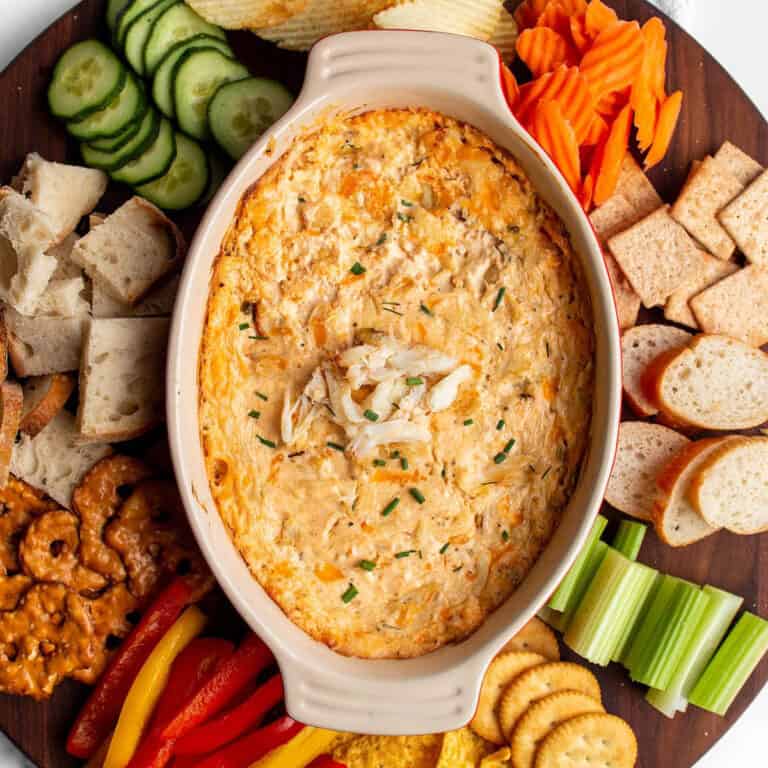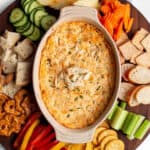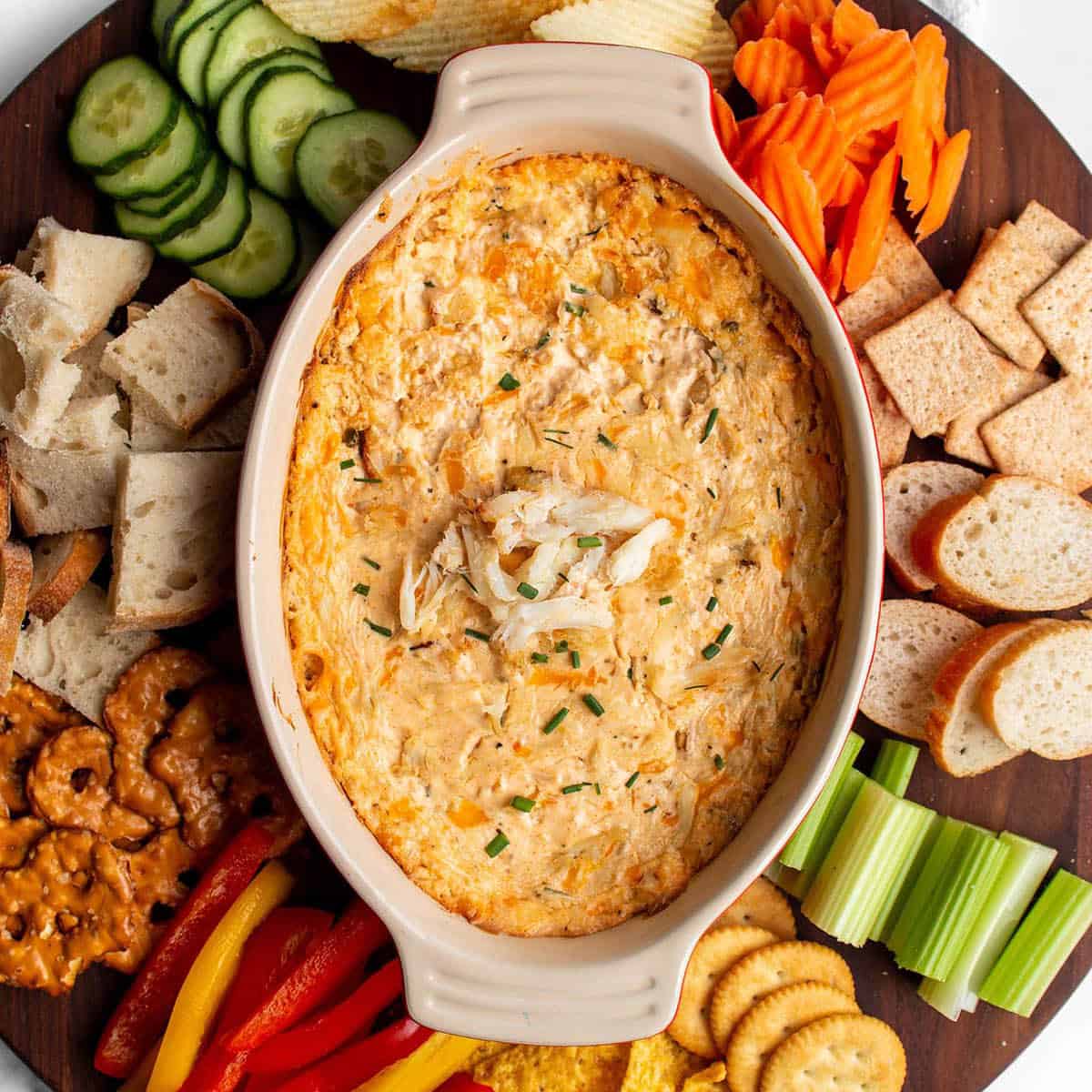 Lemon Dill Sauce
Lemon Dill Sauce
Serve this fresh lemon dill sauce with your lump crab meat. Dill and crab were meant for each other and this tangy sauce is full of it.
Lemon Dill Sauce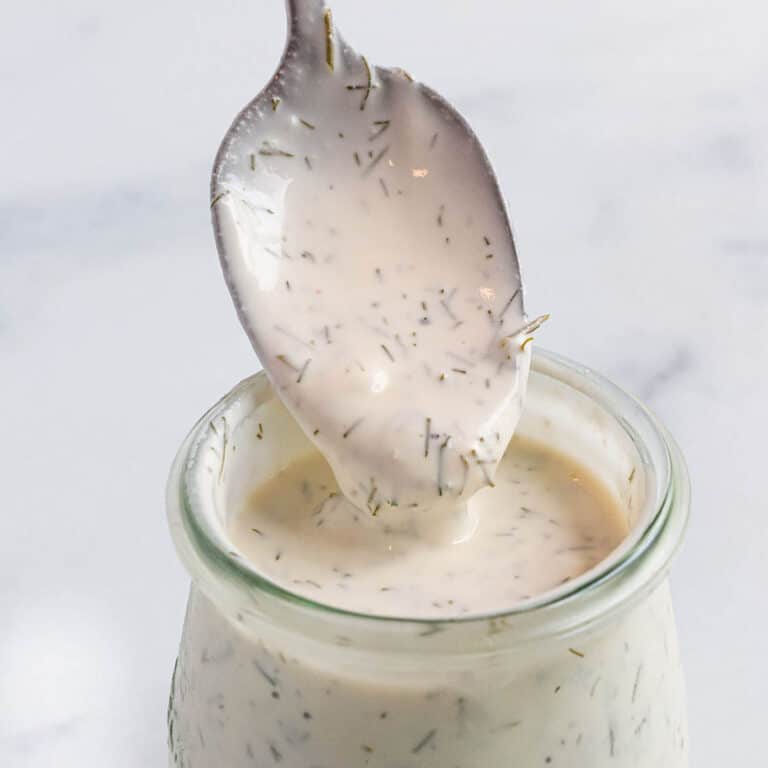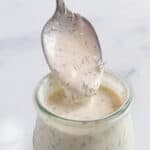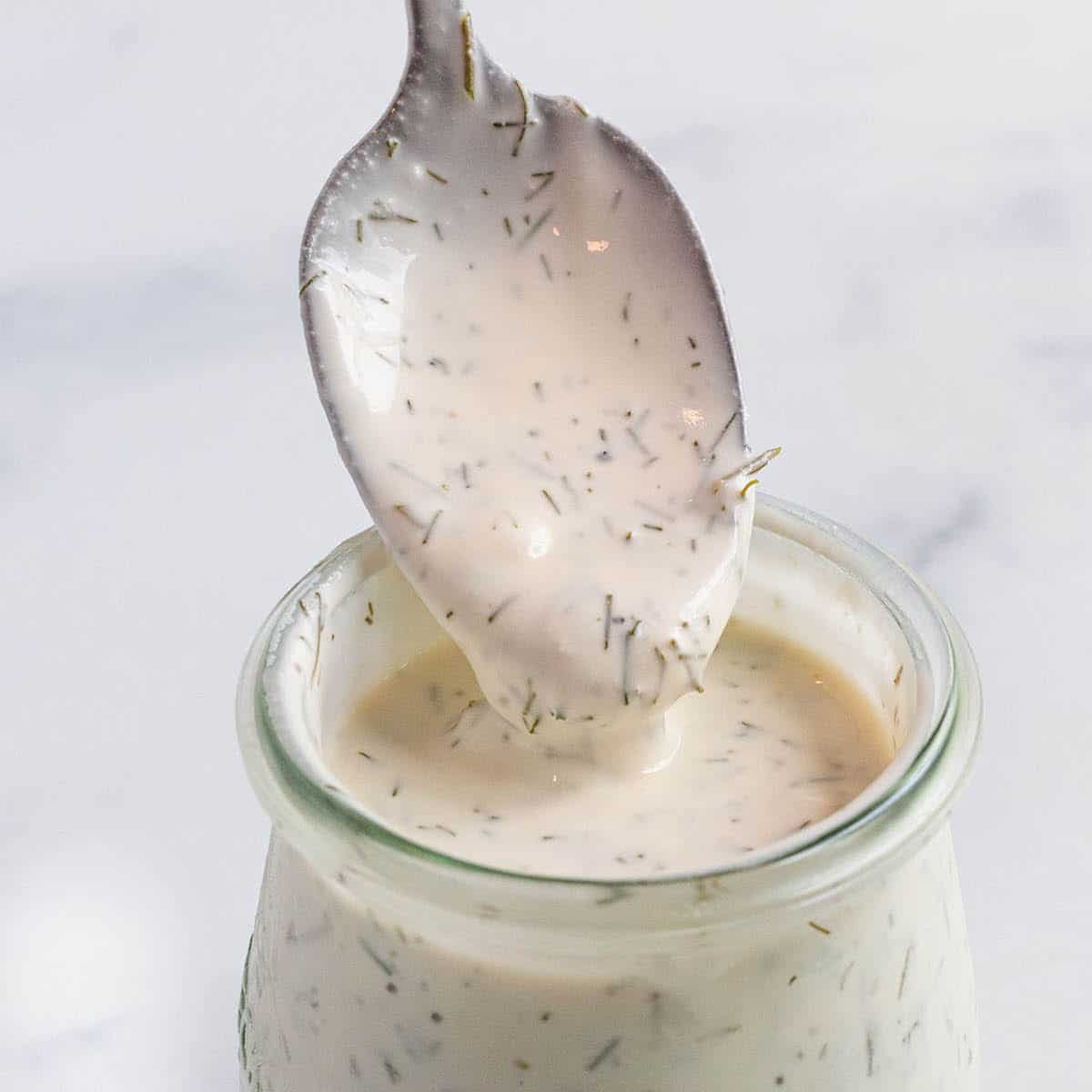 Garlic Butter Sauce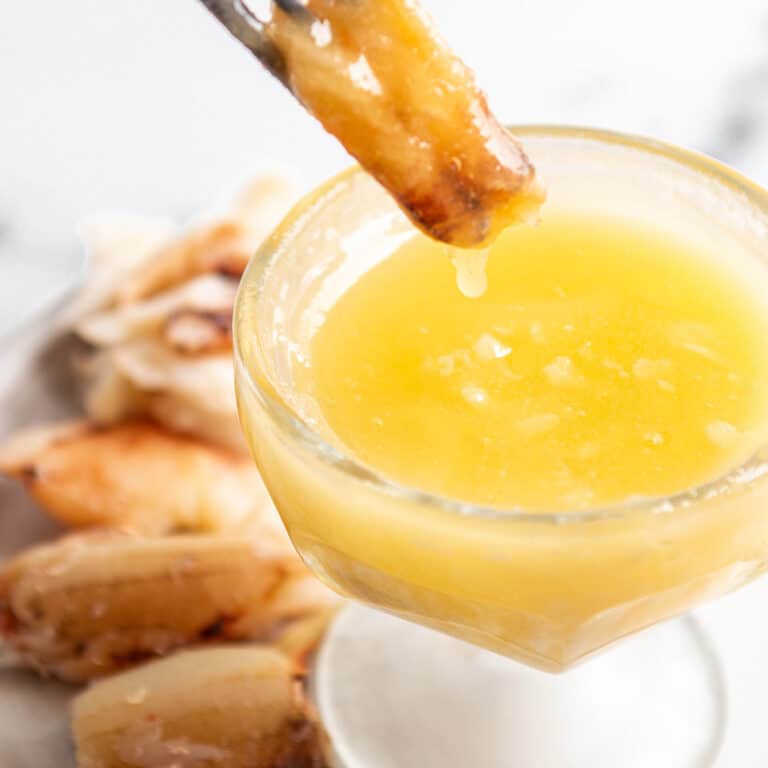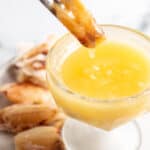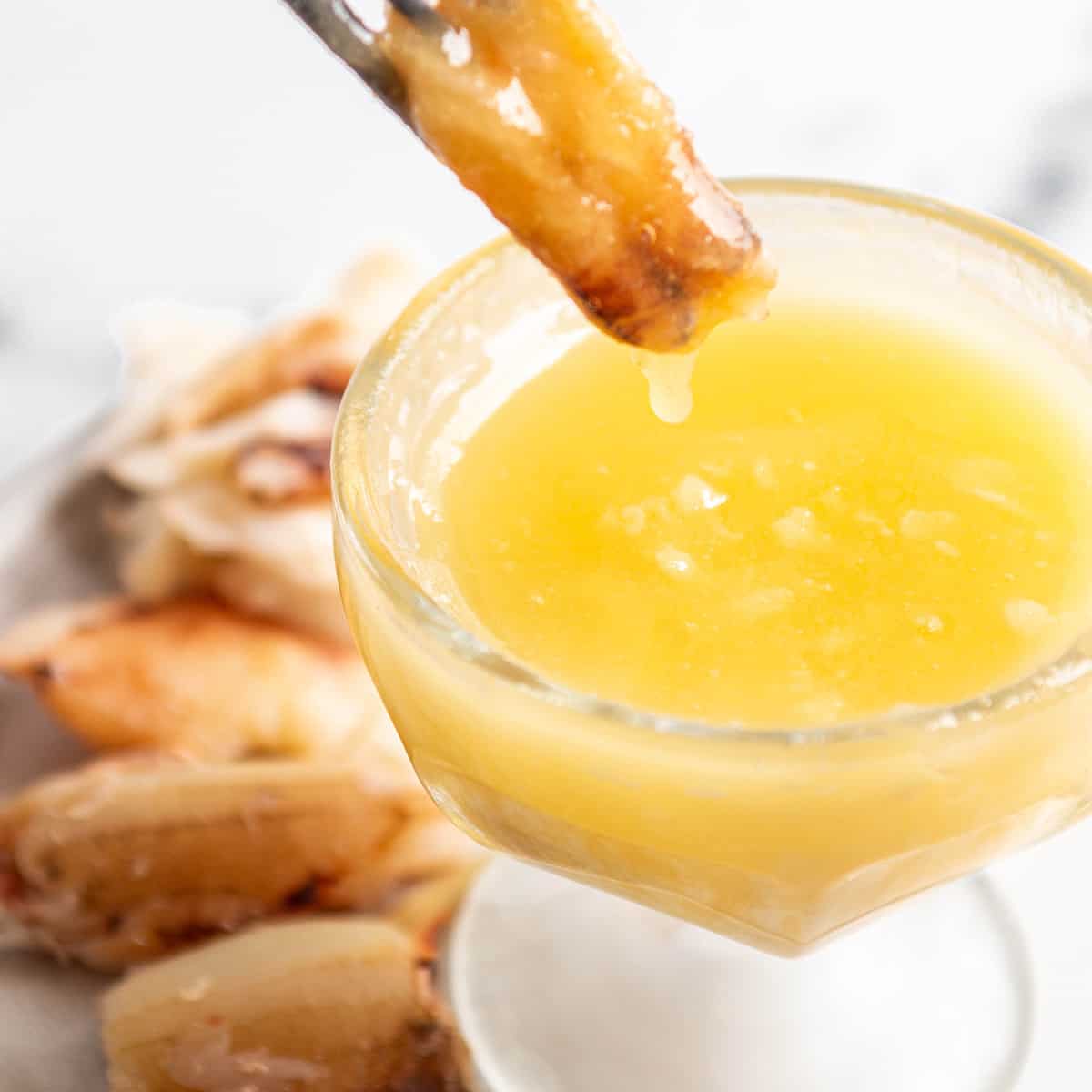 Other Recipes to make with Dungeness crab:
Dungeness Crab Recipes FAQs
What is the best way to serve Dungeness crab?
The best way to eat Dungeness crab is fresh from the shell dipped in a garlic butter sauce. It can also be served in lot's of different classic dishes like a crab cake, bisque or crab roll.
What to serve with Dungeness crab?
Dungeness crab can be served on its own with a side of garlic butter sauce or added to pastas, fresh salads, seafood boils, sandwich rolls and countless other recipes.
Other Seafood Recipes
Did you make any these? If you loved any recipe on Dirt & Dough, please leave a 5-🌟 in the recipe card below. Let me know how it went by leaving a comment below the recipe card. I love hearing from you!
*Let's Connect! Follow along on Instagram, Pinterest or subscribe to receive emails!