Sourdough starter discard recipes you can make over and over with that inactive, unfed sourdough starter. Recipes for sweet, savory, breakfast and snacks. Never let it go to waste again!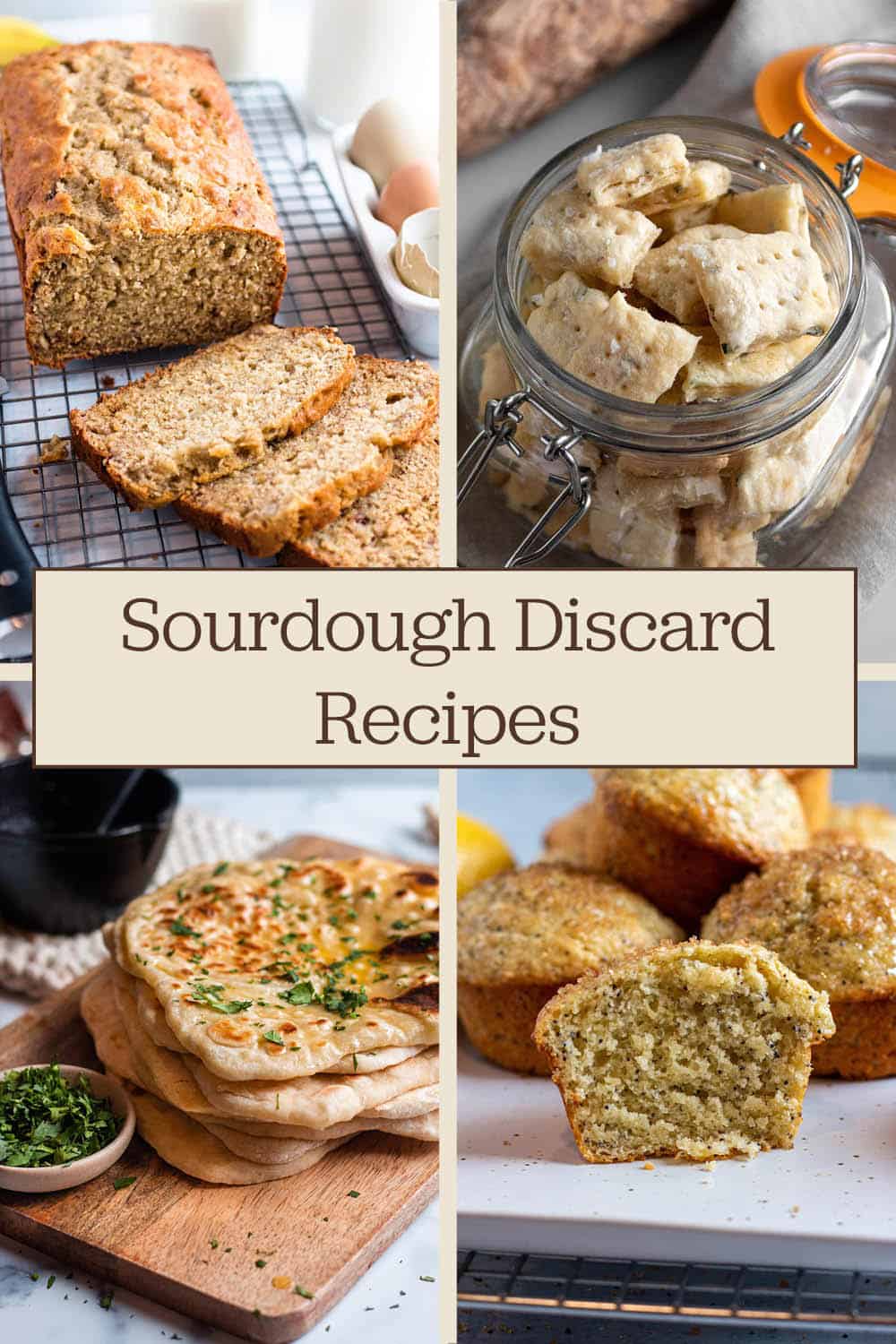 I have been baking with a sourdough starter since the summer of 2019 and it still is such a powerful ingredient in my kitchen.
I have made hundreds of loaves of sourdough bread in many different forms and lot's of other bread-type baked goods.
I think the biggest and best discovery with using a sourdough starter is the long list of things that can be made with it. And not just with a fed, active starter but also with the less active sourdough starter discard.
When I first started, bread was the ultimate goal and I knew pancakes were also an option, but that was really it. Now we turn out banana bread, crackers, muffins, breakfast bites and so many other great recipes almost daily.
Maybe you are asking yourself what can I use a sourdough discard for? What recipes can I make with a sourdough starter? This post is here to encourage you to try something new or experiment with an idea of your own.
What is the difference between a sourdough starter and a sourdough discard?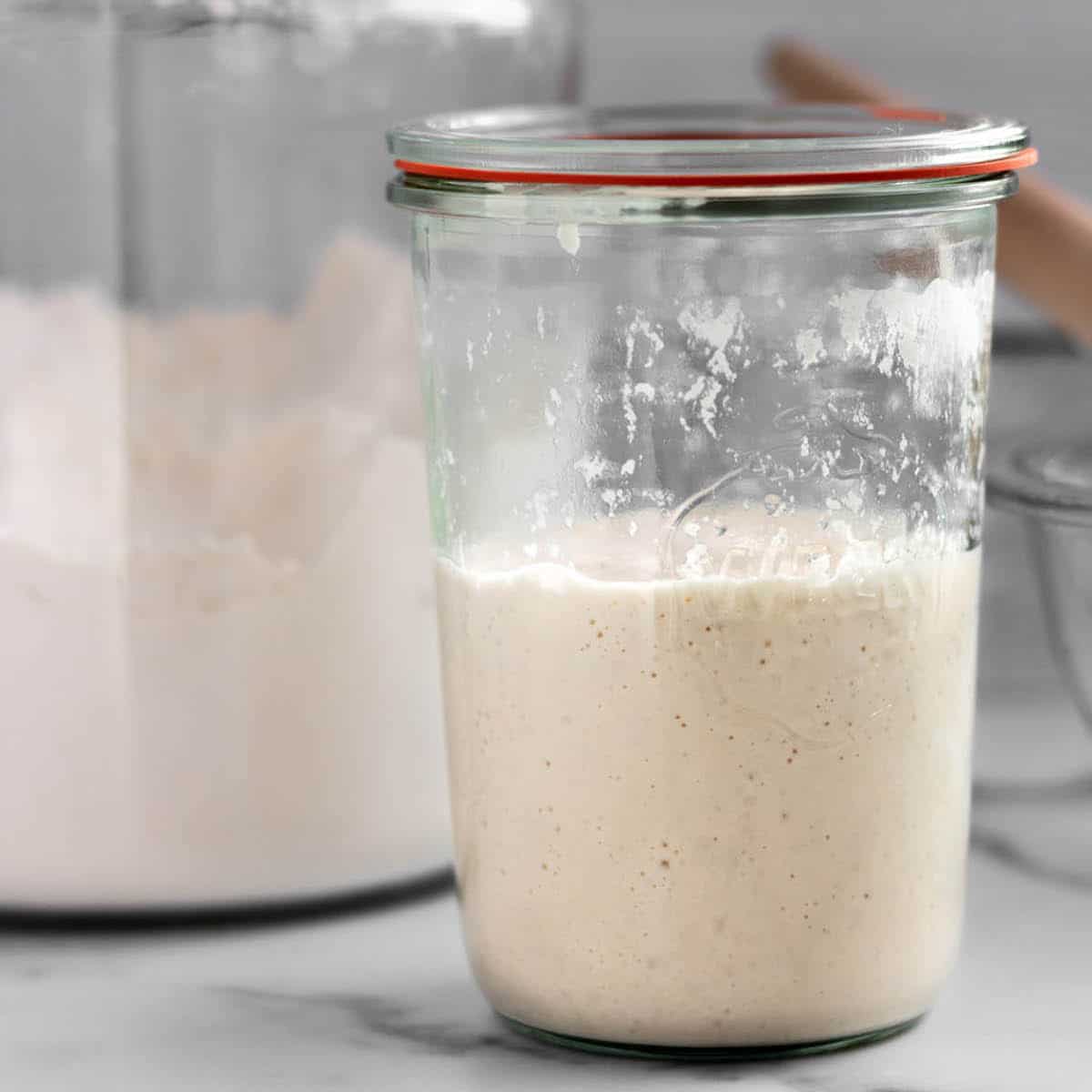 An active sourdough starter is when it is fed and doubles in size, typically 6-8 hours after feeding. This is considered active and once the starter "falls" or goes flat again it is no longer active.
The sourdough starter that is unfed and inactive is referred to as unfed sourdough starter or sourdough discard.
To be used as a leavening agent in bread and similar baked goods it will need to be refed. What is left over is considered the discard.
Just because it is referred to as the discard does not actually mean to discard it! It is still a living, active culture and can be used in so many different ways.
Learn everything you need to know about discard, the starter feeding process, and how to keep and store leftover sourdough discard on my what is sourdough discard post.
What can I make with sourdough discard?
Sourdough discard can be added to just about any recipe that calls for some kind of leavening agent.
Leavening agents are those things that give rise to our baked goods. Typically in the form of baking soda, powder, or instant yeast. A sourdough starter does the same thing.
Just about everything from pancakes to cookies, quick bread, and even homemade crackers. The possibilities are endless.
This list consists of my own recipes and favorite ways I enjoy using my leftover sourdough starter, as well as some popular recipes from other food bloggers.
Most of these recipes call for the leftover starter that is at room temperature. If your discard is in the refrigerator take it out and bring it to room temperature before baking.
Whatever you have a craving for, or enjoy baking, I'm sure there is a great recipe for that!
Sourdough Discard Recipes
Keep in mind while reading these recipes that sometimes discard can also be referred to as an unfed or inactive starter. These terms are all interchangeable and essentially mean the same thing.
Breakfast Recipes
Breakfast is the most important meal of the day! It just sets us off on the right foot and gets us up and moving. I am a morning person but sometimes we still need a quick and easy breakfast.
A sourdough discard can help with that. Here are a few breakfast recipes that you can add your discard to.
Sourdough Starter Breakfast Bites: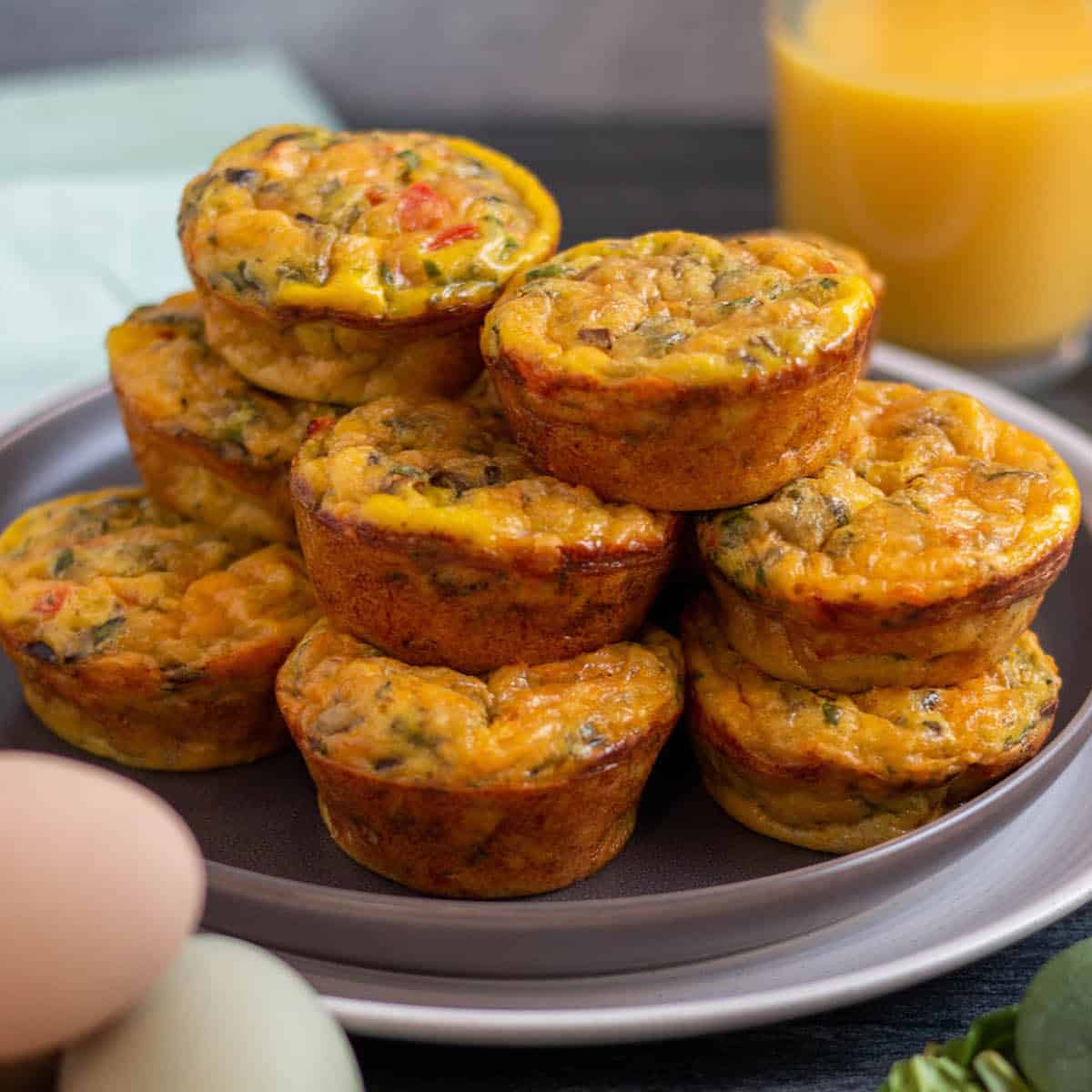 Sourdough starter breakfast bites are the perfect way to start your day. Made with eggs, peppers, mushrooms, spinach, and of course some sourdough starter. A starter makes for a perfect base for these breakfast bites and they are quick and easy to put together. Make multiple batches and freeze them for a quick future breakfast.
Sourdough Pancakes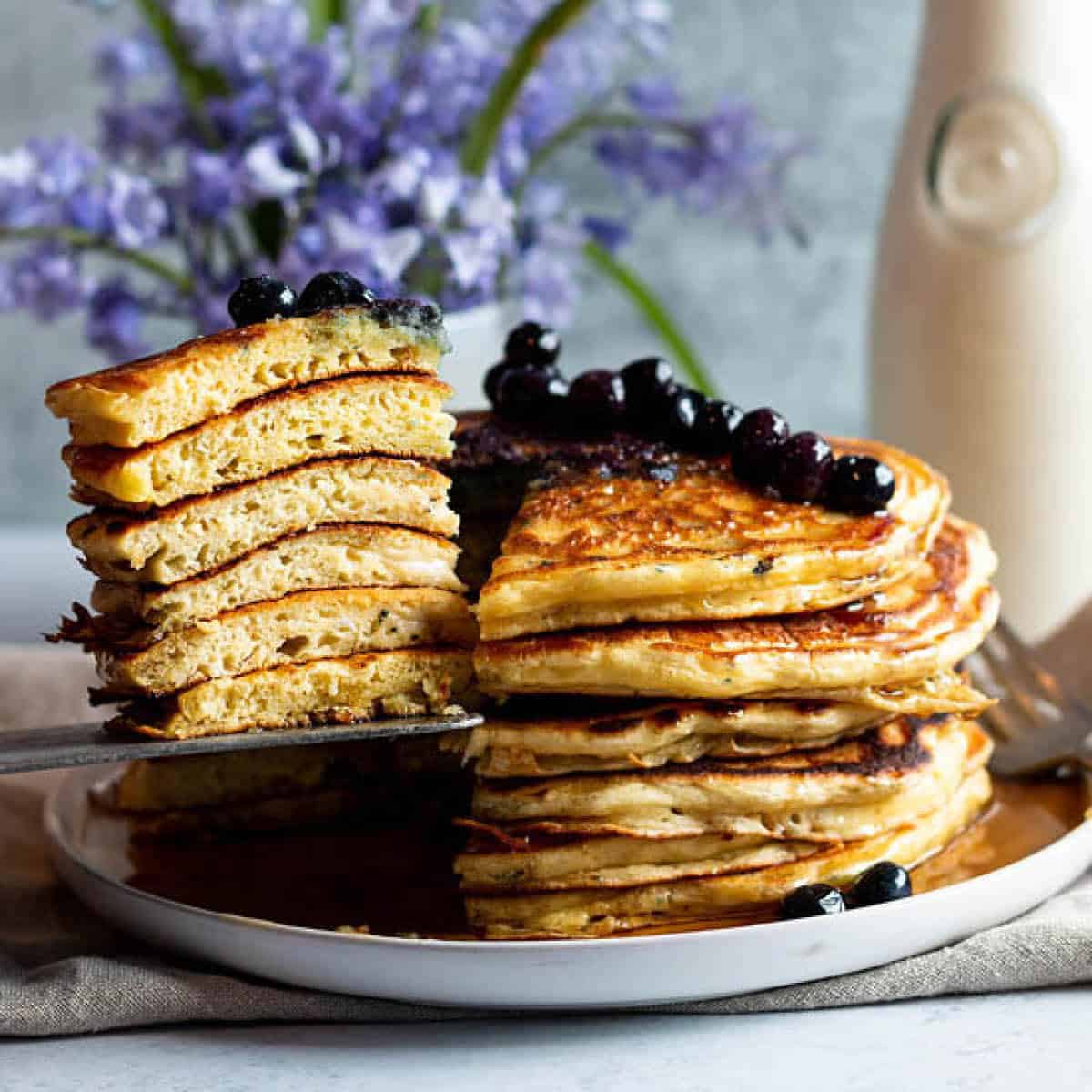 Sourdough discard pancakes are a great way to start the day! Made with a sourdough starter, milk, egg, and bread flour giving them a fluffy texture. Finish it off by topping with your favorite fresh fruit or pure maple syrup.
Other Breakfast Items to Make with your Sourdough Discard:
Savory Recipes
Baking with sourdough discard does not mean it needs to be a sweet treat. In fact, discard is a great way to give these savory recipes that nice sourdough flavor. Discard can be added to many savory style baked goods. Here are just a few:
Sourdough Discard Naan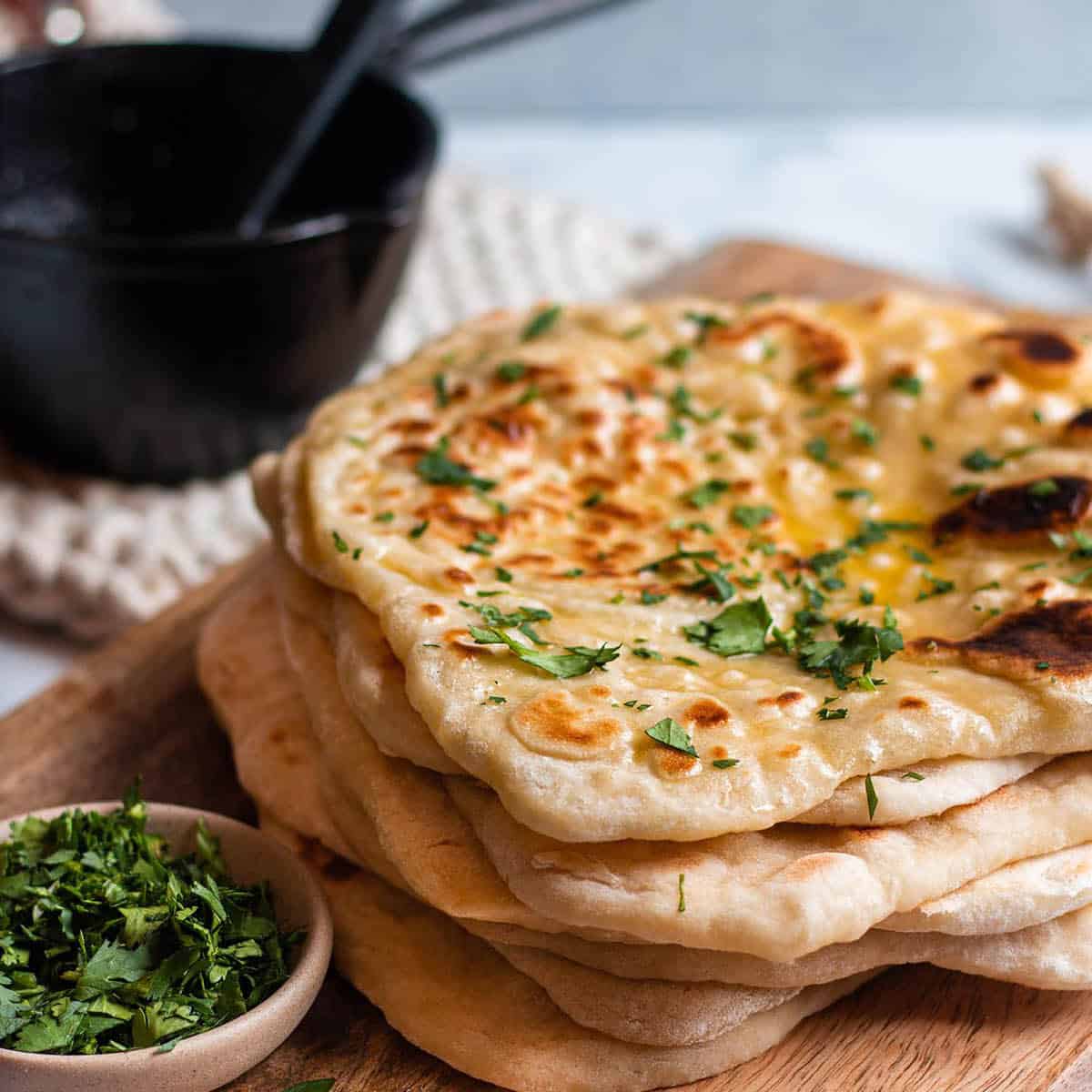 Soft and buttery sourdough discard naan. Make it to accompany any curry recipe or use it as a pizza crust for a quick lunch idea or flatbread for a sandwich. This iconic Indian bread is simple to make and tastes great with a multitude of dishes.
Other Savory Items to make with your sourdough discard:
Sweet Recipes
Sourdough discard can be added to just about any sweet treat! Cookies, cakes, brownies, quick bread, muffins, and the list goes on and on. The discard will sometimes give baked goods a tangy flavor that can pair nicely with other ingredients. Here are a few to check out:
Sourdough Banana Bread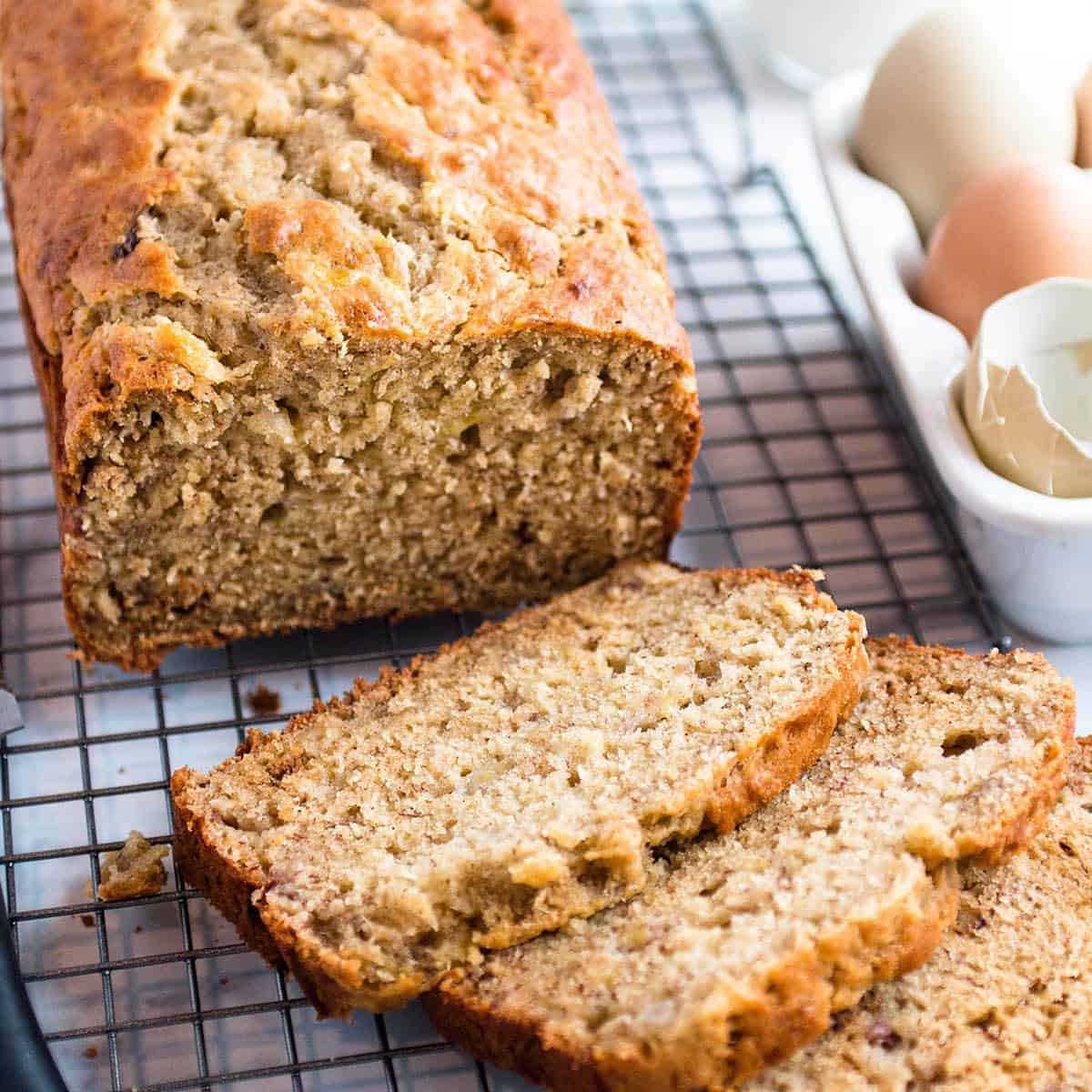 Sourdough discard gives this iconic bread the perfect rise and texture. Put this powerful ingredient to work by incorporating it into your next loaf of banana bread. Don't let your discard, or overripe bananas go to waste anymore. Add chocolate chips or walnuts for a little extra.
Sourdough Discard Lemon Poppyseed Muffins
These sourdough lemon poppyseed muffins are soft, moist, and a bit tangy. Using a sourdough starter discard to give them that perfect rise, baked until golden brown, then topped with a lemon glaze and finished with coarse sugar. They are quick and easy to make and will become one of your go-to brunch recipes
Sourdough Banana Oat Muffins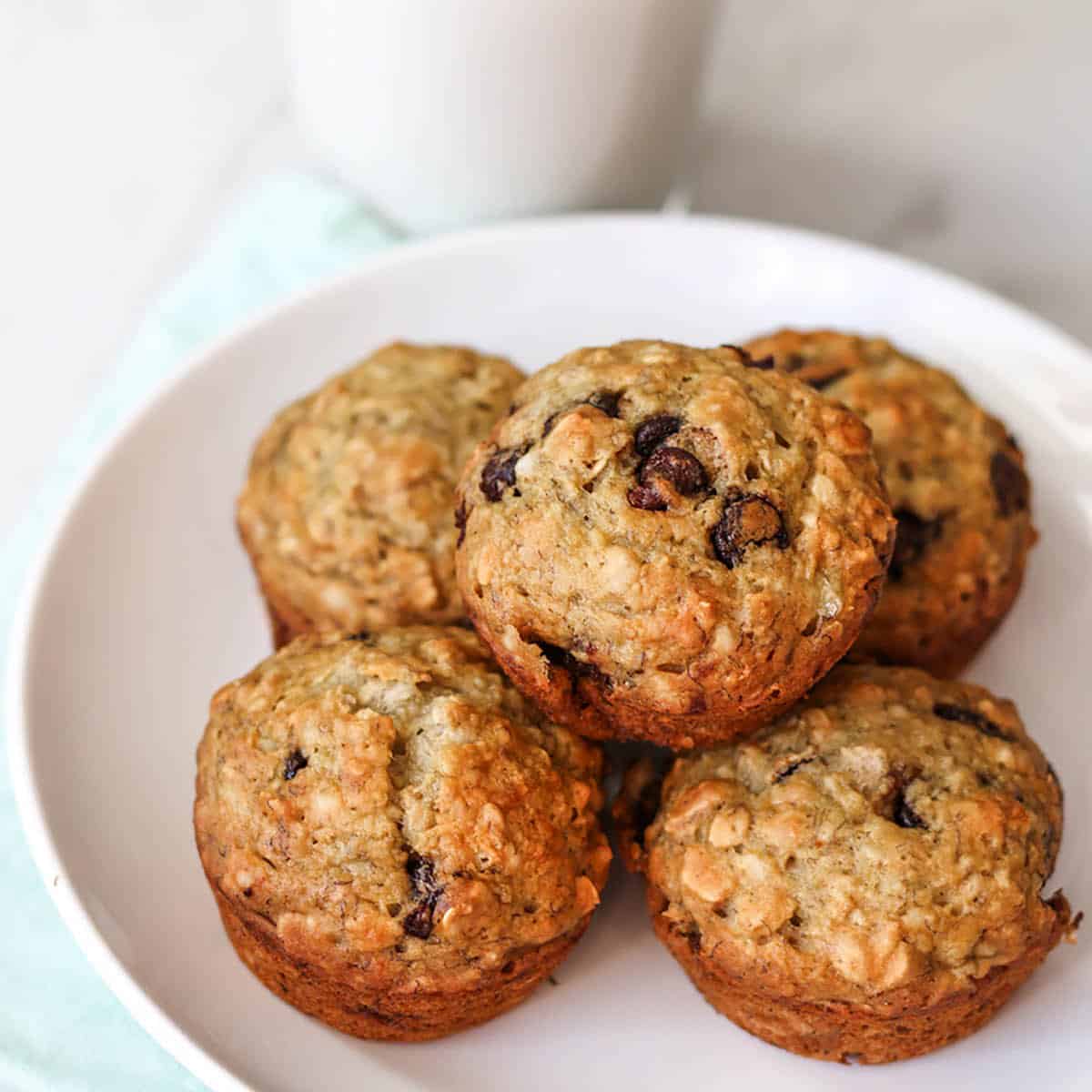 Banana Oat Muffins are made with a sourdough starter. This sweet treat is a healthier alternative and no sugar or butter is needed.
Other Sweet Recipes to make with a Sourdough Discard
Snacks
Snack items you can make with a sourdough discard.
Sourdough Discard Crackers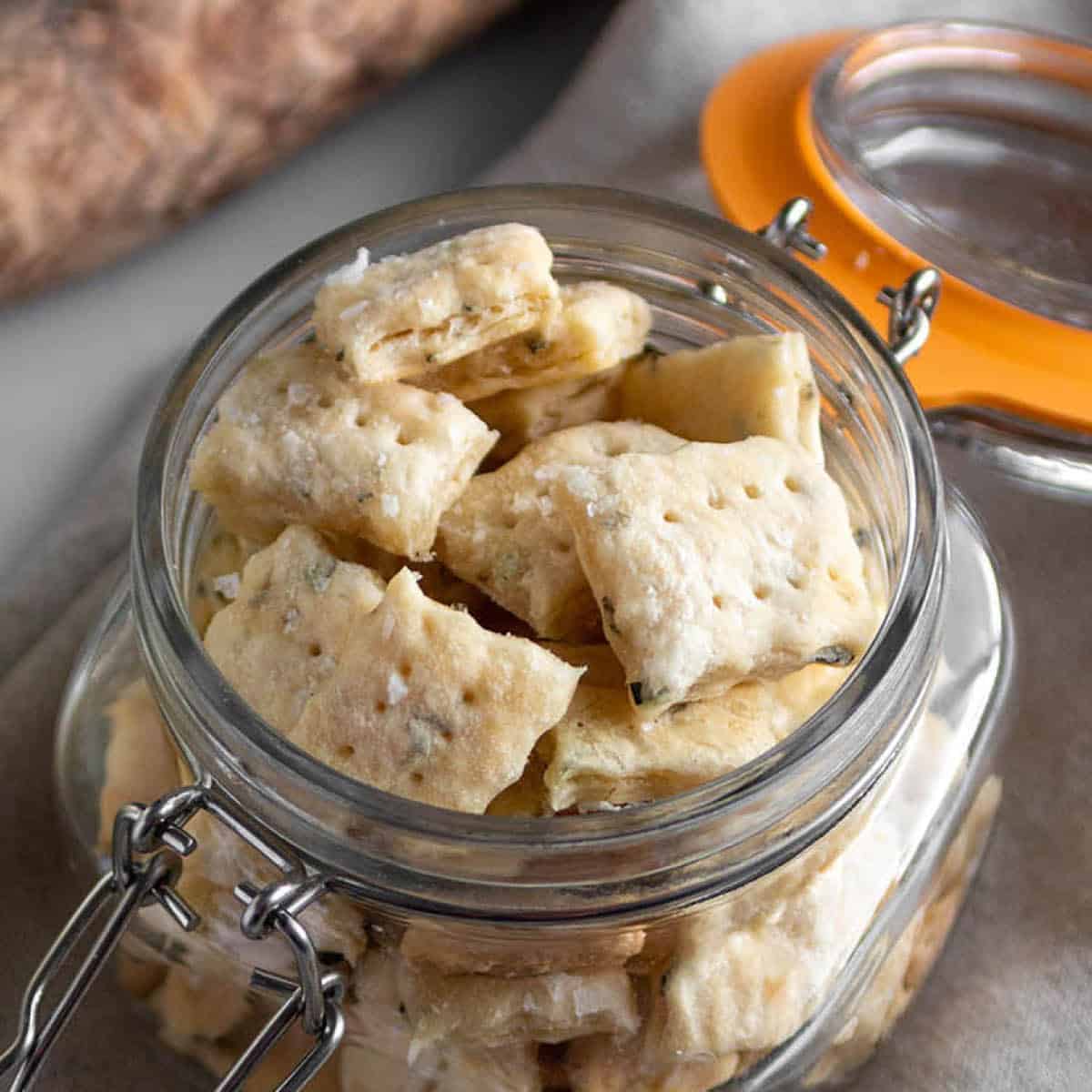 These flaky sourdough discard crackers are loaded with fresh rosemary and chunky sea salt. Super easy to make and a great way to use up some of that sourdough discard. Switch it up and top with everything bagel seasoning or sesame seeds.
Other Sourdough Snack Ideas:
I'm sure there are so many delicious recipes I did not include. If you have made any of these or have one to share send me a message or leave a comment below!
Other Sourdough Resources