Homemade fresh sourdough bread will last about 4-5 days possibly up to a week when stored correctly. While it is best when eaten right away, or within 24 hours, it is possible to keep it longer at room temperature.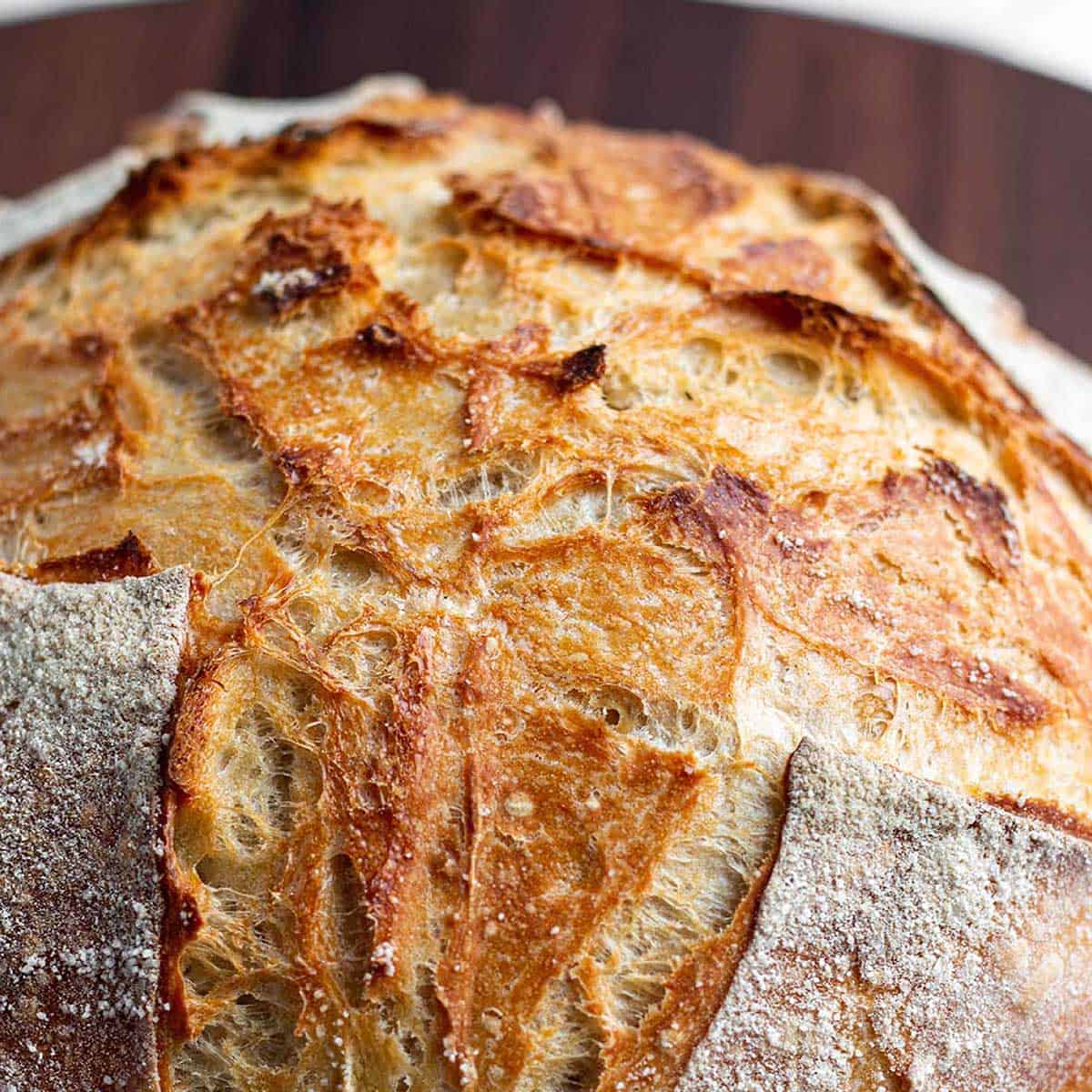 There is nothing quite like fresh bread. And when you make it at home with a sourdough starter, allow it to ferment for 24 hours, and then bake it to perfection that is pure magic!
If you are just starting out on your sourdough journey and need help getting an active starter be sure to check out my how to make a sourdough starter tutorial.
If you have a starter and looking to make that perfect loaf of sourdough bread give my overnight sourdough bread a go! Once you make it, regular bread just won't cut it anymore.
Jump to:
Why Does Sourdough Go Bad Fast?
​While fresh, homemade bread is the best, the only downside is it doesn't last a long time.
Unlike store-bought bread that has a longer shelf life, fresh homemade sourdough bread does not keep well for longer than 4-5 days. If stored correctly it can last up to a week.
When purchasing bread at the store it is full of additives, preservatives, and commercial yeast that will keep it edible longer.
When making your own bread these things are not added which leaves it susceptible to going stale or growing mold much faster.
The shelf life of sourdough bread depends on how it is stored. I personally have had loaves that last a full week and others only a few days.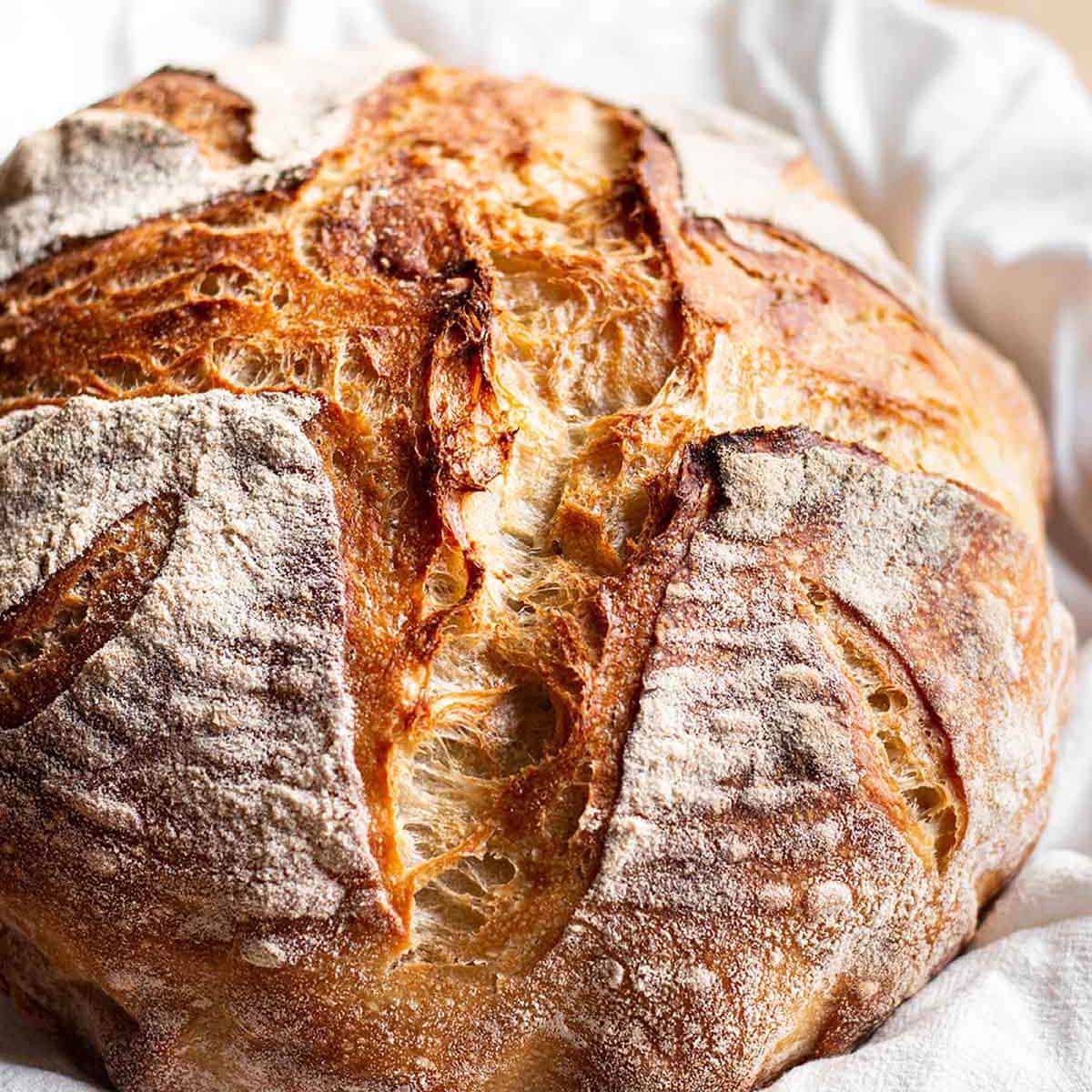 How to Keep it Fresh
While sourdough does not last very long there are some things you can do to make sure it stays as fresh as possible.
Keep it in a dry place: moisture will cause it to go bad much faster.
Make sure it cools completely before storing it.
Cool on a wire cooling rack so the bottom cools as well
Avoid direct sunlight
Place the cut side down on a cutting board. This will keep the inside soft and crisp crust.
Different ways to store:
Bread Boxes
Airtight Container
Tea Towel
Cake Dome
The best way I have found to keep my loaves fresh is these brown paper bread bags. They keep my loaf so fresh for days.
Be sure to check out all the different ways to store sourdough bread.
What to Do With Stale Sourdough Bread?
If your bread is starting to go stale there are a few things you can do with it.
One of my favorite things to make is croutons. Just dice it up, add some olive oil, salt, and seasoning and bake until crispy. Get my sourdough crouton recipe.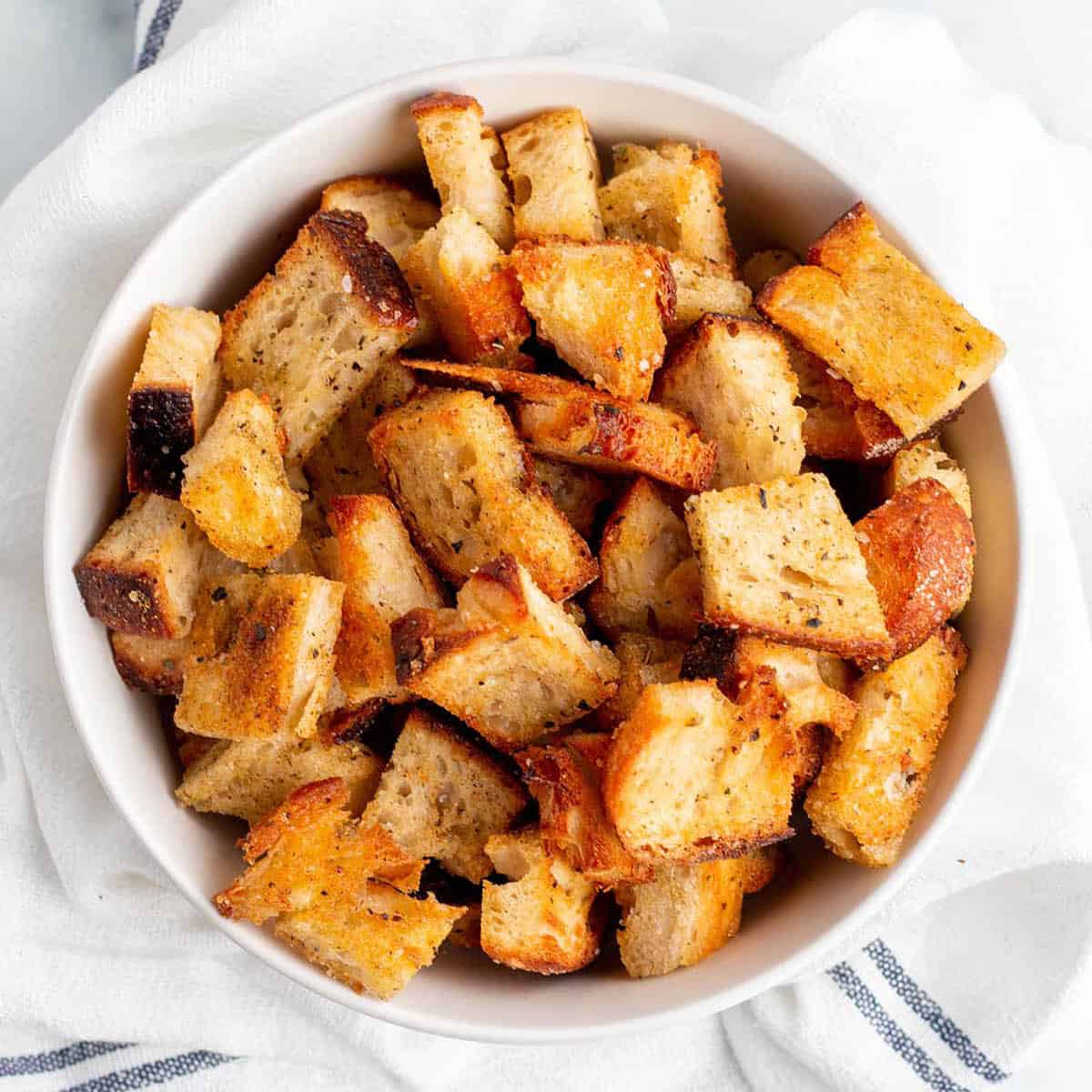 Once you make croutons you can then place them in a food processor and pulse into bread crumbs. Then use those in your favorite recipes.
​If you are not ready to make croutons the bread can also be frozen.
How to Freeze: Just wrap the entire loaf in either plastic wrap or aluminum foil and store it in an airtight container or bag in the freezer.
You can also slice the loaf and wrap the individual slices separately. Keep in a heavy-duty freezer bag to prevent freezer burn.
Signs of Mold
If you are starting to see mold growth the bread has reached the end of its life.
Even if just a spot of mold can have pores throughout the entire loaf. Bread is very soft and mold can quickly travel through it, even if you cannot see it.
Just to be safe it is best to toss the entire thing and make a new loaf.
Other Sourdough Resources
Frequently Asked Questions
Does sourdough bread expire?
Yes it does. Fresh homemade sourdough bread only lasts about 4-5 days before going stale or developing mold.
Does sourdough bread last longer than regular bread?
Store bought bread has a much long shelf life than sourdough bread.
How long does sourdough bread last unrefrigerated?
Fresh sourdough bread lasts about 4-5 days and possibly up to a week unrefrigerated. As it starts to go stale it's best to freeze the bread. Placing in the refrigerator can cause it to dry out.