A collection of sourdough cookie recipes featuring some classics and originals. Are you a fan of chewy, gooey chocolate chip cookies? Or maybe an oatmeal or peanut butter cookie is more your style. Get all these recipes and more!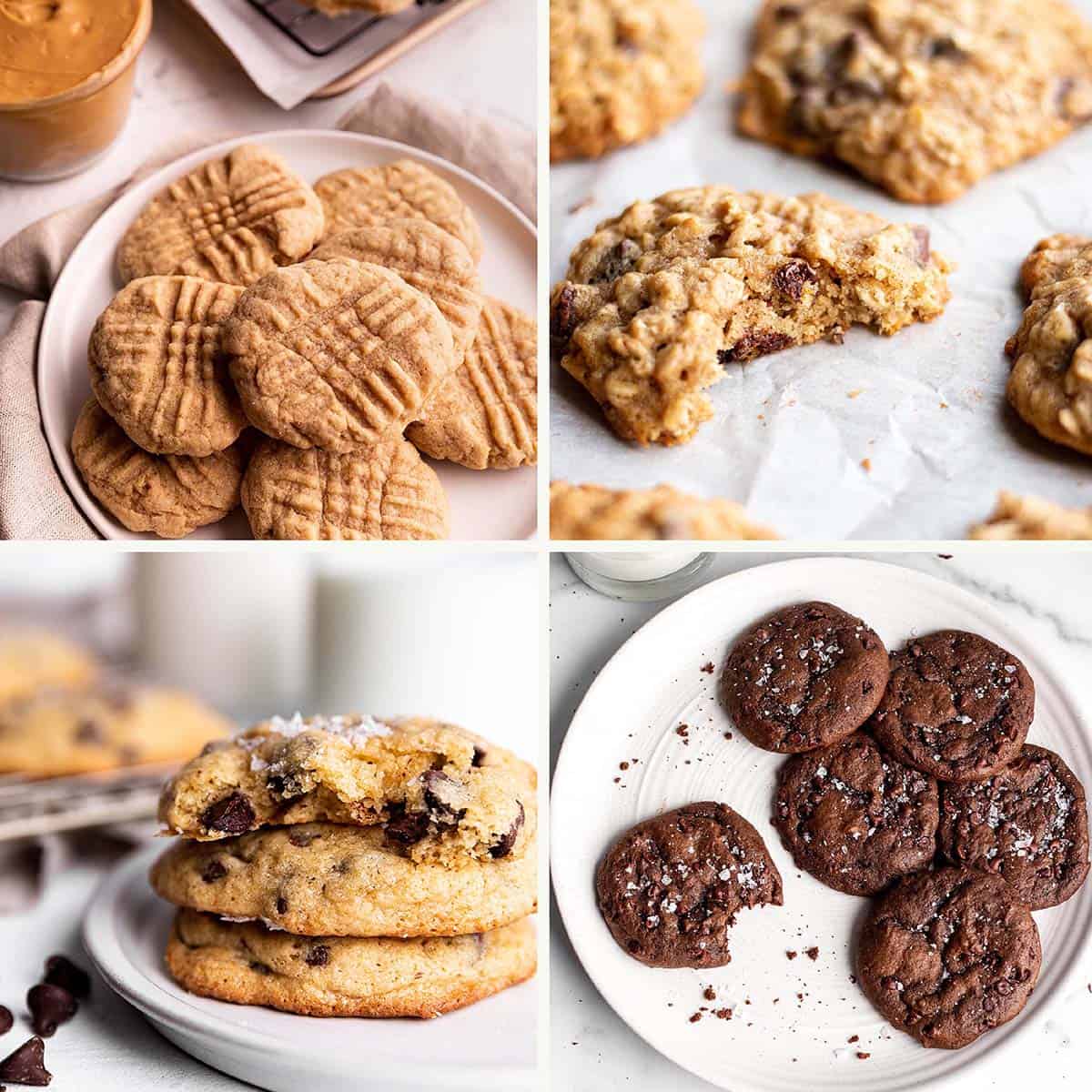 You are probably a lot like me and love to bake all kinds of fun things with your sourdough starter.
While recipes like sourdough bagels, sourdough focaccia, or a loaf of overnight sourdough bread are great, sometimes indulging into a sweet treat hits the spot.
These recipes were created from one cookie lover to another and they have been tried and tested multiple times in my kitchen.
Adding sourdough to recipes is not always simple. Ingredients and baking temperatures need to be adjusted to get the right texture and rise. I have done that for you to enjoy your favorite recipes.
Don't forget to check out my other sourdough discard recipes!
If you are not seeing a cookie you love in my list of sourdough cookie recipes, leave a comment below!
Jump to:
Sourdough Chocolate Chip Cookies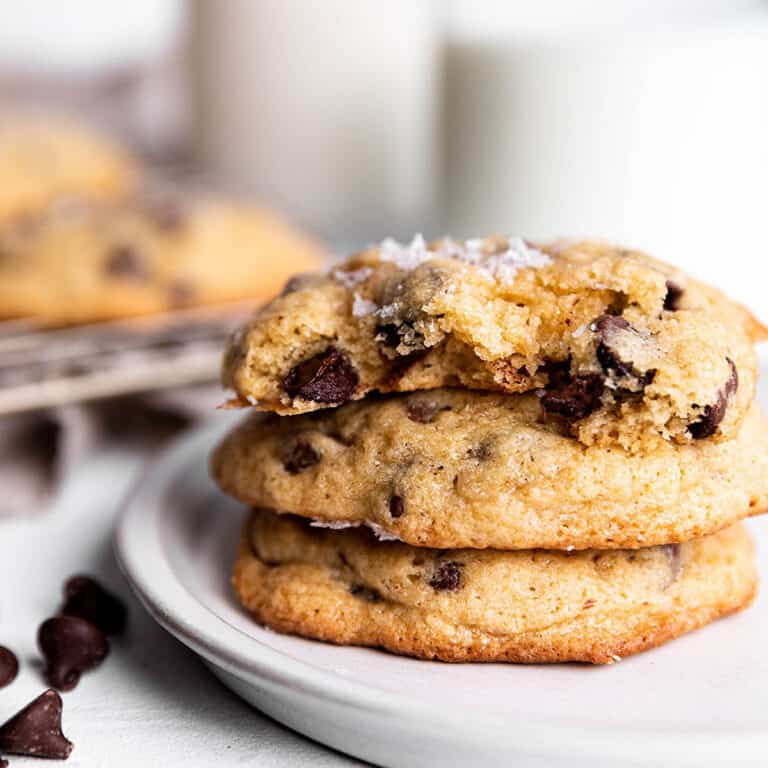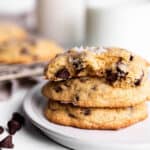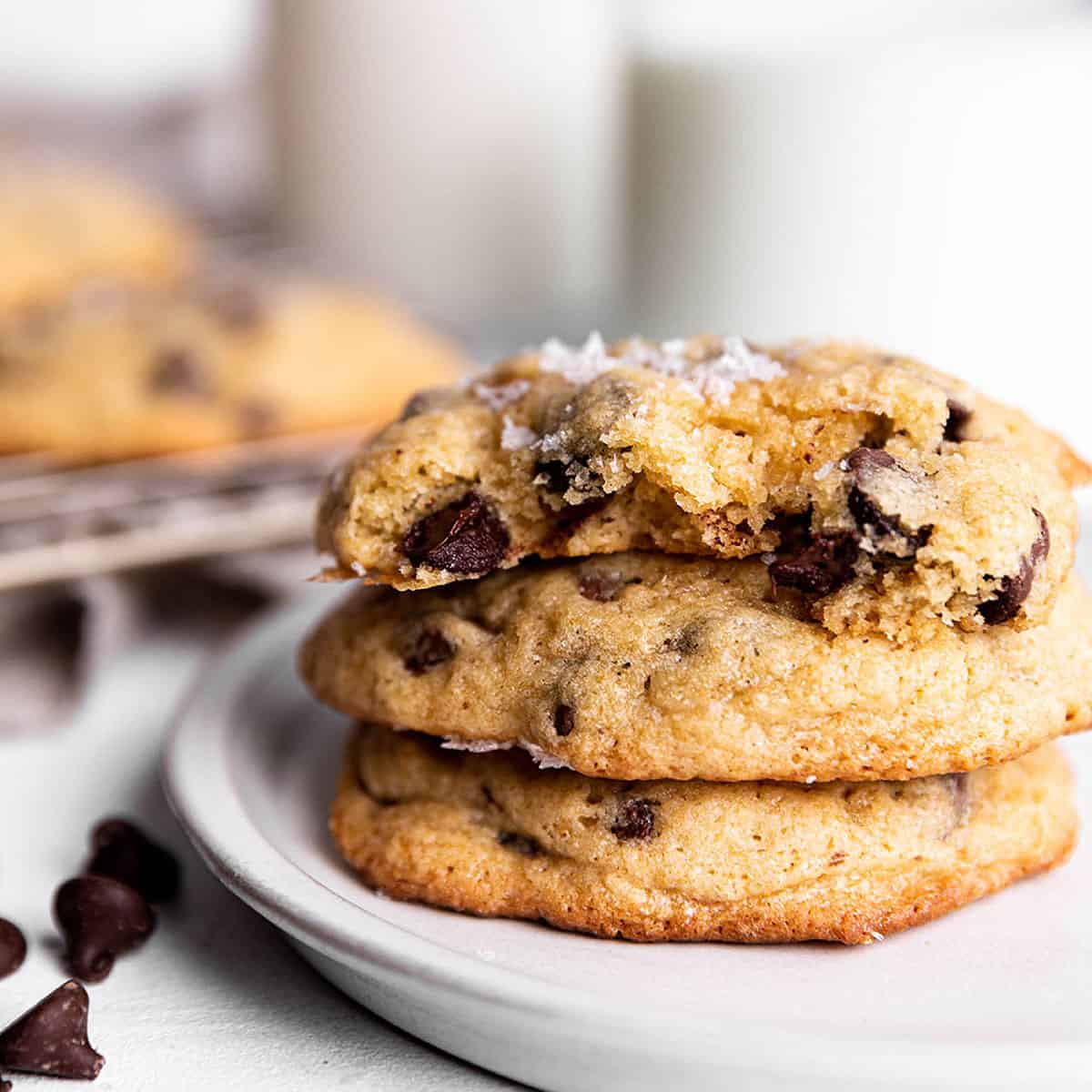 Sourdough Oatmeal Cookies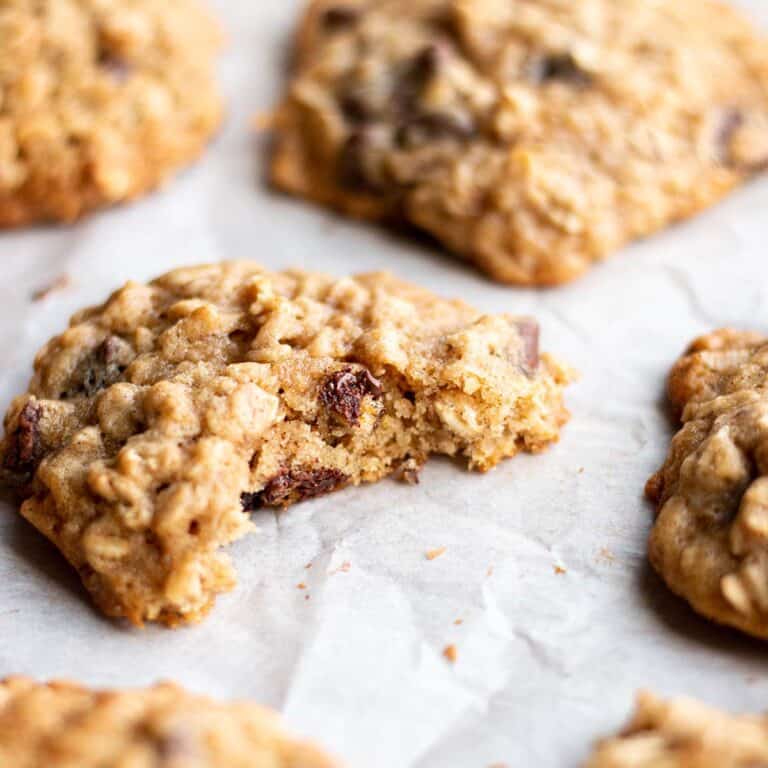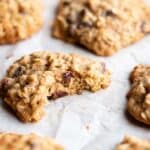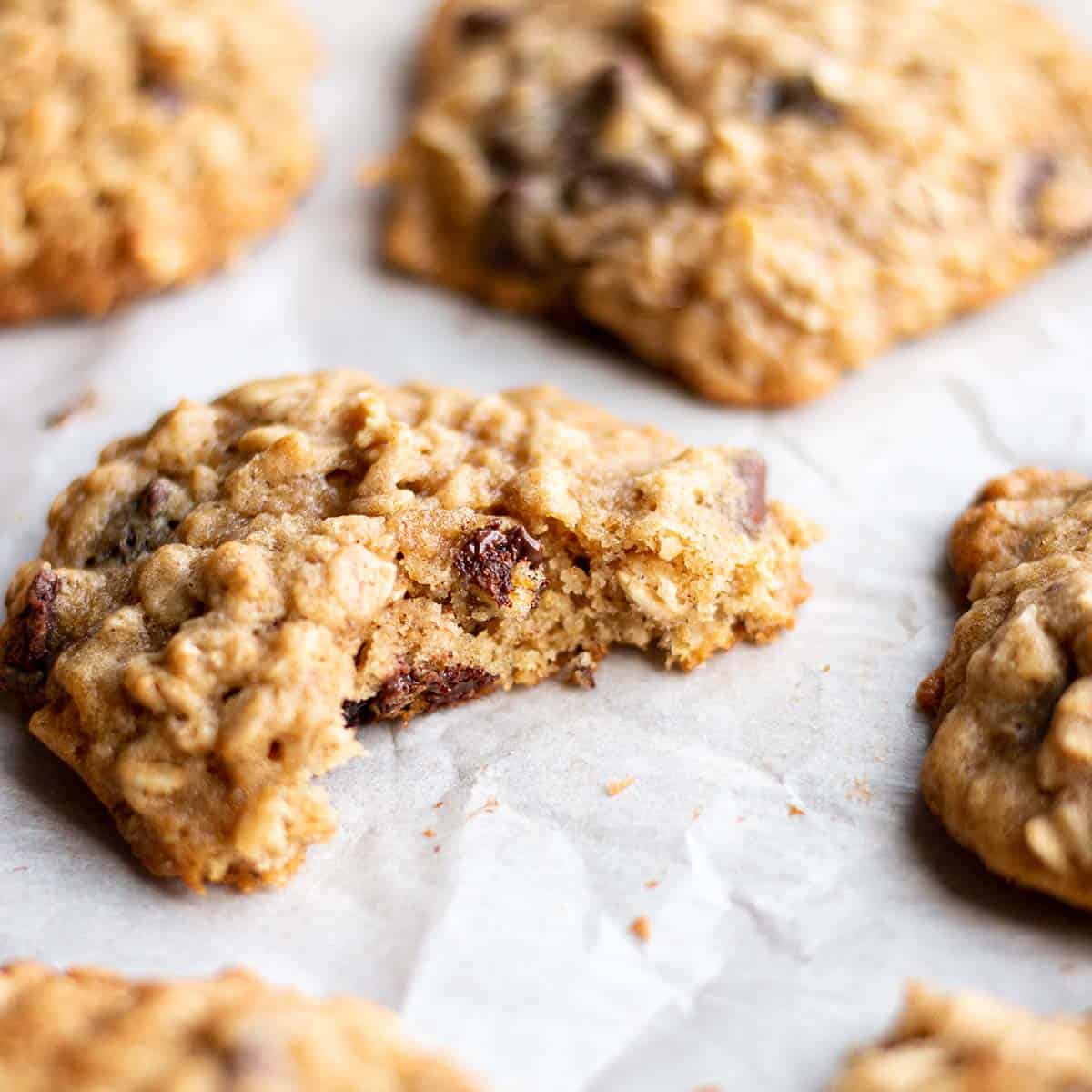 Sourdough Chocolate Cookies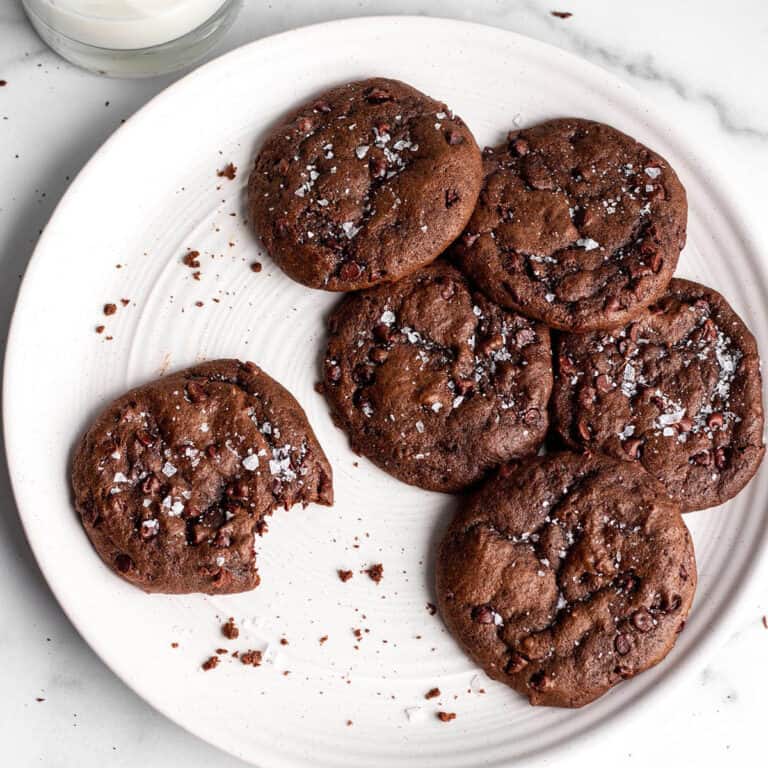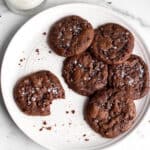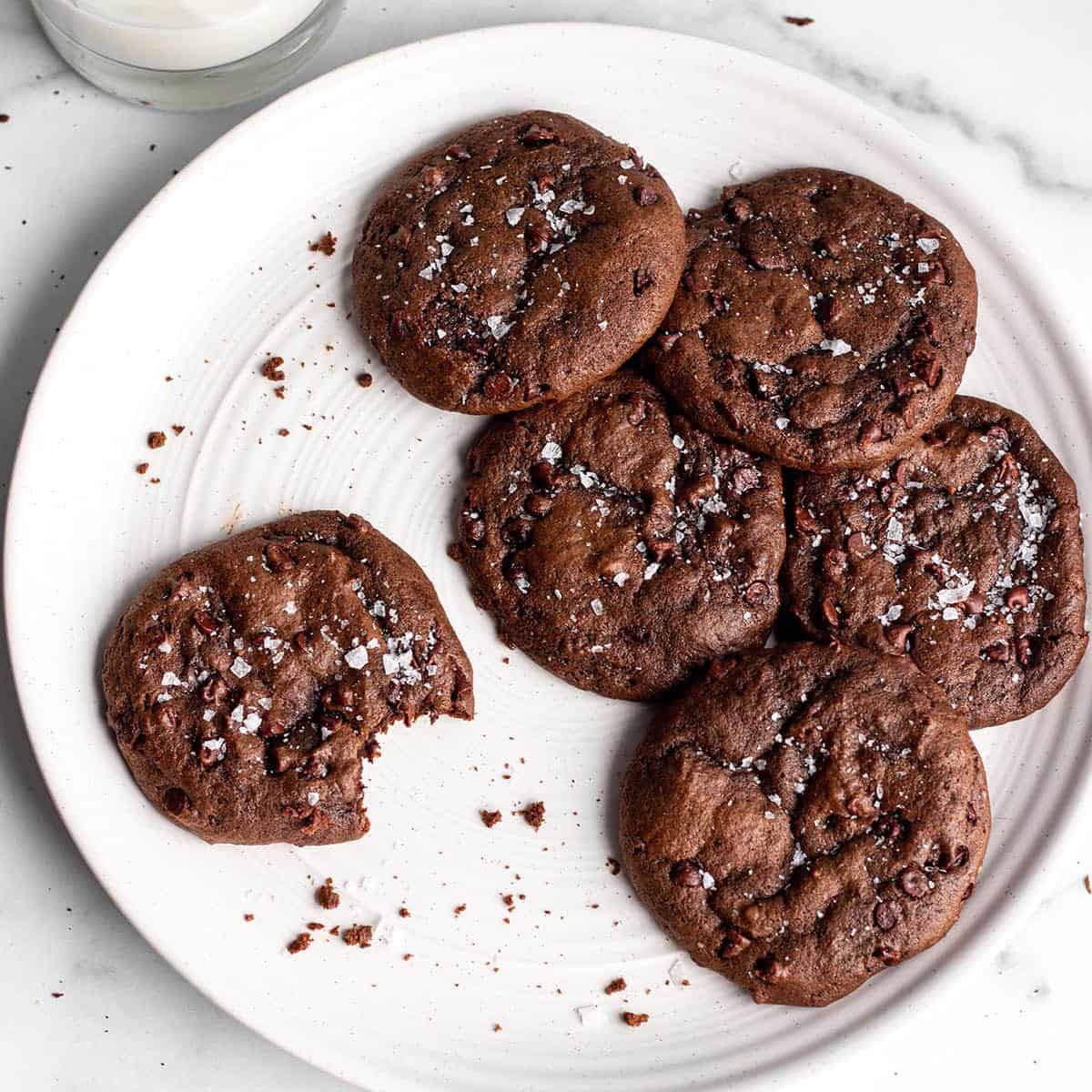 Sourdough Peanut Butter Cookies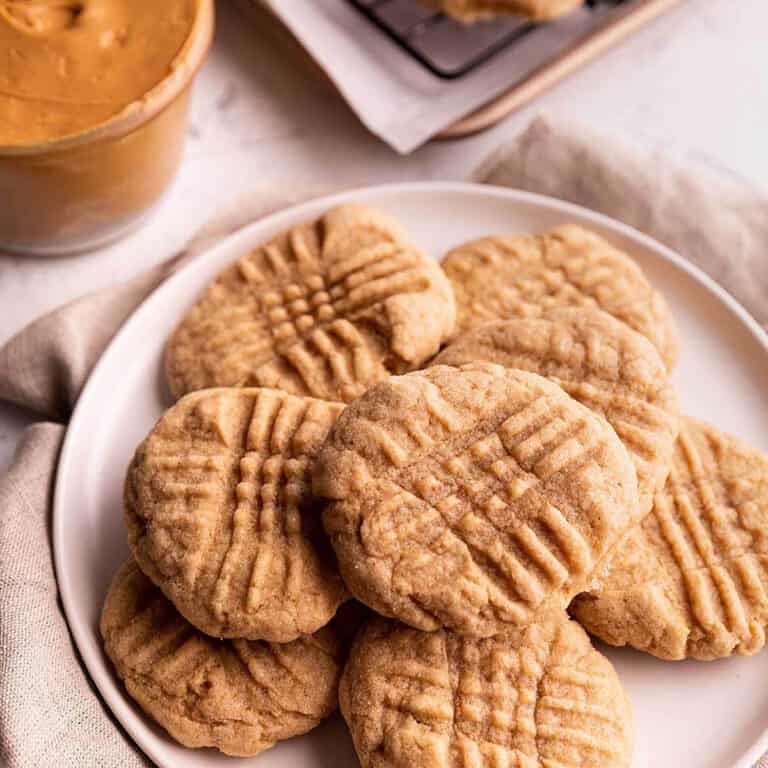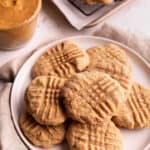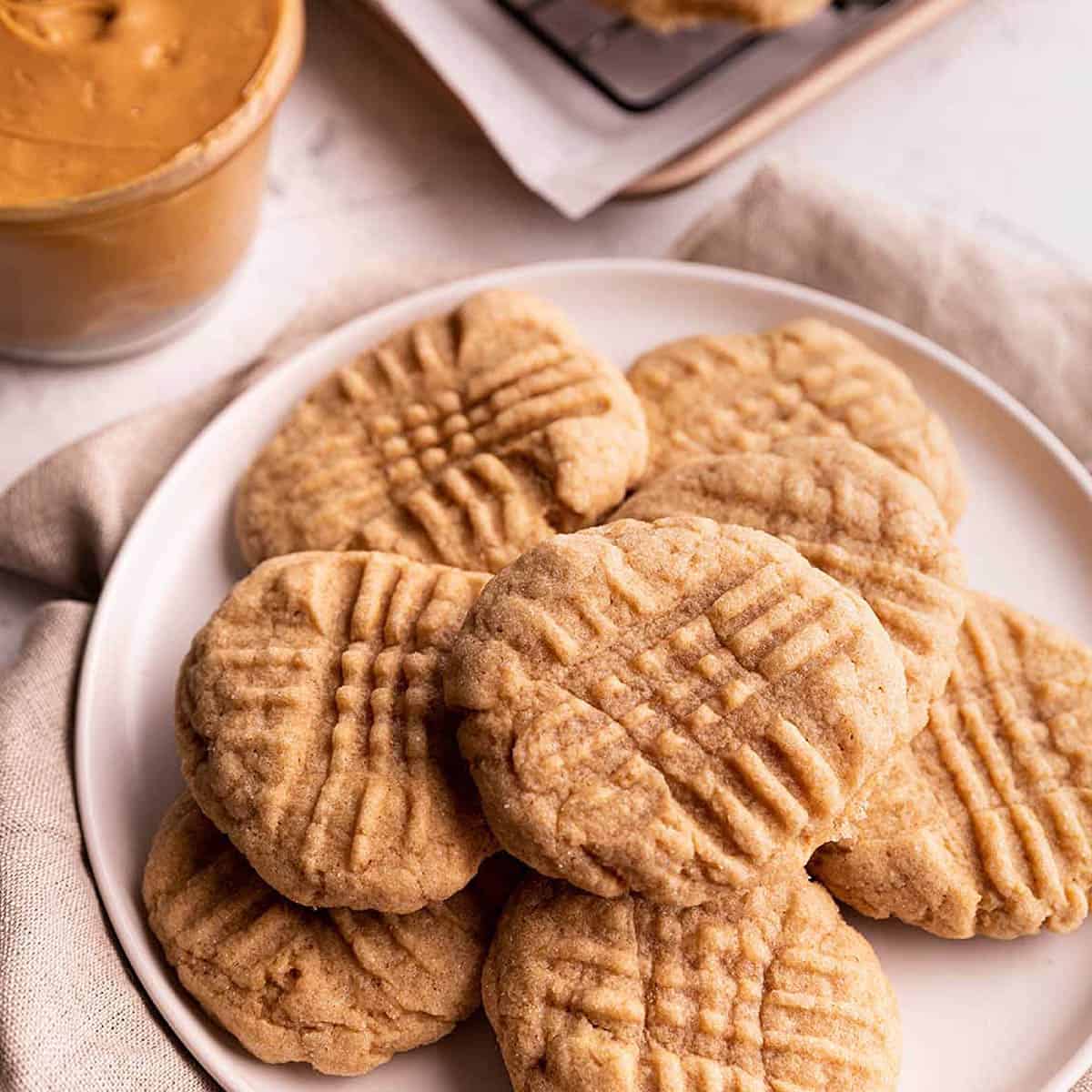 Sourdough Biscotti
Sourdough Biscotti
This sourdough biscotti is made with sourdough discard and toasted almonds, then topped with melted chocolate. They are the perfect breakfast cookie for your morning coffee. It's a fun and unique way to use up that extra sourdough discard
Sourdough Biscotti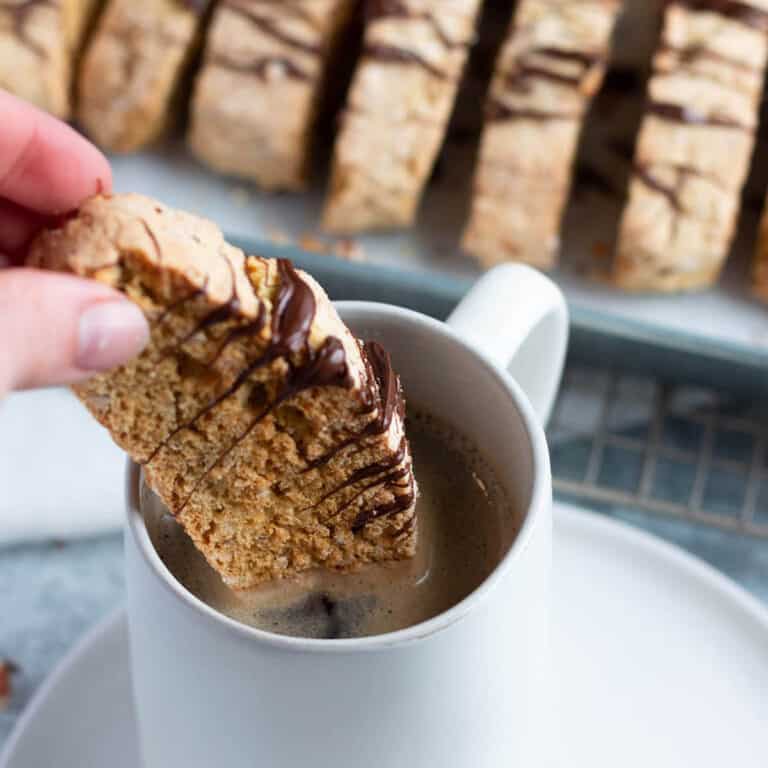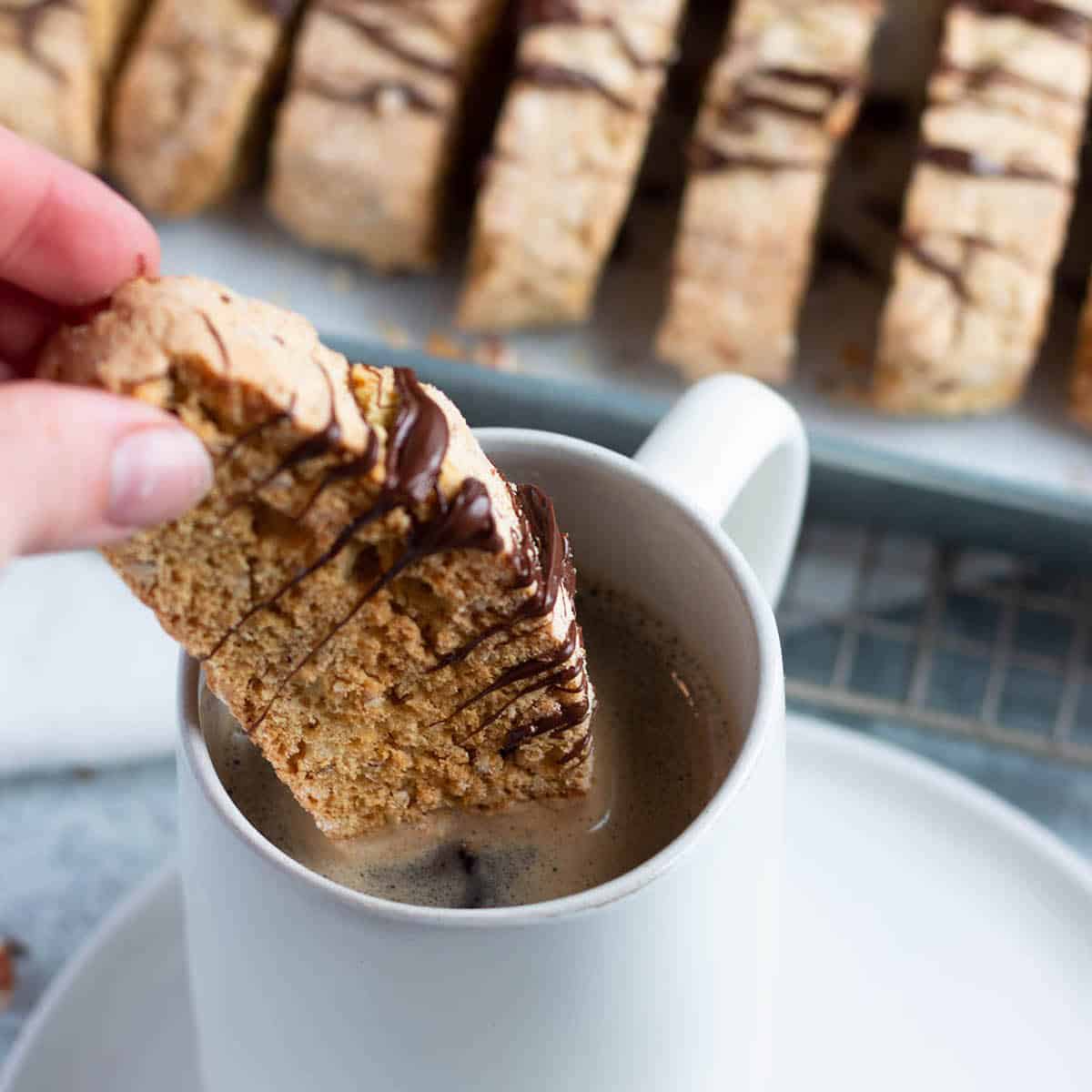 ❓Sourdough FAQs
Why use sourdough discard in baking?
The main reason to use discard in baking recipes is to reduce the amount of waste. It also adds moisture to baked goods as well as a nice, subtle tang.
Why are sourdough cookies cakey?
Sourdough cookies tend to turn out cakey because it adds air into the dough. When a cookie has too much air, as a result of overtaxing, it can lead to a fluffy airy texture.
Can you freeze sourdough cookies?
Yes! Most sourdough cookies will freeze really well. Just make sure they are completely cool before storing in a freezer safe container.
🍞Other Sourdough Recipes