How to start a garden with my tips and tricks to make your first season a success. Gardening can be so rewarding but also very overwhelming when you're first getting started. I'm here to tell you it doesn't have to be that way. You can successfully grow fresh, homegrown produce of your very own. The biggest key to success is proper planning and I'm here to help.
*Disclosure: I only recommend products I would use myself and all opinions expressed here are my own. This post may contain affiliate links that at no additional cost to you, I may earn a small commission. Read full privacy policy here.
Have you been thinking about starting a garden of your own? Did you know there are so many benefits besides having fresh produce? I'm sure I can come up with hundreds but I talk about my top ones on my benefits of having a garden post. Check it out if you need a little inspiration.
Okay, you want to jump into this crazy world of gardening but don't know where to start? Don't worry I will keep it simple and you should as well.
How to Start a Garden
1. Keep It Simple
If it's your first time ever I cannot stress enough to keep it simple. My first few years (okay my entire 10 years) my motto is plant and pray. Drives my master gardener neighbor crazy.
You could easily get overwhelmed with all the things plants need to thrive. Proper soil, compost, nutrients, ph level etc. While those things are important in maximizing your yield, I'm here to tell you I have grown very successful gardens with only the soil from my local supply companies. No soil testing, no fertilizers or extra nutrients.
My current garden started as one large truck load of 50/50 compost/soil and I'm still using it today. I have expanded into making my own compost and adding nutrients but that took me almost 10 years to get to this point.
Below is my very first garden back in 2011. We knew nothing about gardening and this area had zero sun, but we still found a way to put fresh produce on the table.
2. Find your Gardening Zone
Did you know there are growing zones? I didn't either. For a long time. Basically, it's a map that puts you in a designated climate zone that determines what grows the best in your area.
Finding your growing zone is really simple. I like using the free tool from garden.org. Along with what zone you are in, they will also show you what and when to plant.
My gardening zone is 8b and things that like to grow in my climate are berries, squash and cold crops such as broccoli, cauliflower and cabbage. These are the things that love my natural environment.
If you want to see success your first year start with things that will grow great in your gardening zone.
You are not limited to these things either. Just keep in mind if you grow something that can't tolerate your zone you may have to do some more research to be successful.
For example, this past year I picked up watermelon plants from my farmers market. I figured it would be fun for the kids but didn't do my research on how to properly grow them in my gardening zone. And they died. Very quickly I might add. They do not like zone 8b and I did not take that into account.
Knowing your gardening zone is also helpful when connecting with other gardeners. Someone in California with a hotter climate all year long will have very different recommendations than someone in my very soggy, cold zone.
There are lots of gardening groups you can join on facebook and thats a great way to connect with others in your particular zone.
Another thing to note will be your estimated last and first frost date. This will determine when your plants can safely be planted outside and when they need to be removed. Gardening dates are different in every zone, so pay attention to this.
When you find your zone Garden.org also has a great print out with estimated dates for each crop. This info. is very valuable.
3. Grow What You Eat Most
When looking at the list of things that grow great in your area make sure you pick things you love to eat. This ensures you will give the plants the care they need. And you will put your harvest to good use.
When I first started gardening, I grew a lot of lettuce. After a few years, I realized that I was waisting more than I could eat and it never really turned out like I hoped it would. I made a decision to stop growing it and focus on some other produce. I also love to add beets to my smoothies so I'd typically grow a few extra. Although, last year I realized I'm the only one eating them and while it was fun gifting to the neighbor, I may plant something different in its place this year that the entire family can enjoy.
So select those few things that you and your family eat a lot of or that you can preserve for later.
4. Pick a Few Things to Start
Here is what we have done so far:
Determine your gardening zone, last frost date and first frost date
Make a list of those things that grow well in your zone
Make a list of your favorite produce
Then, compare your lists and see what overlaps. That is what you are going to focus on growing!
I have created a Garden Planner that will help keep all this information organized! Subscribe to my email list to receive this FREE printable along with a crop info sheet.
My advice would be to stick to a few of your favorite things your first year, see success and add from there. It can quickly get out of hand if you plant everything you possibly can. Iv'e been gardening since 2011 and I still do this. I get excited and buy one of everything and always end up loosing some things.
A small manageable garden your first couple of years will give you confidence and drive to keep going. If you go out too big too fast you will get burnt out.
That's why it's important to really start out with what grows great in your area. Then, when you are more confident you can start adding those things that require a little extra.
My new approach is to pick 1-2 things a season and learn everything I can about that particular crop. Once I have the hang of it I will pick something new the next year to focus on.
5. Pay attention to the Sun
Before you even pick up a shovel or start placing dirt you first need to understand how sun affects your garden. Watch to see the sun pattern to determine the best location for your garden or planters.
When you have selected what you want to grow, make notes as to how much sun each thing needs. Typically most things need partial to full sun (6-8 hours) while others may require more shade.
Another reason I chose not to grow lettuce anymore is because my main garden gets way too much sun and heat causing them to bolt and turn bad fast.
It is crucial to determine what you want to grow before you select where it's going to grow.
6. Water Source
Sun is the number one factor in deciding on a location but the second is how accessible is your water source.
Does a hose reach it easily? Are you prepared to carry a water container around? Keep these things in mind as you pick your location. Trust me, carrying around a watering can become pretty exhausting.
We ended up moving our hose bib due to being in a very inconvenient spot, and with a 100' hose I can reach everything.
Maybe it's as simple as getting a longer hose. We just added a stainless steel hose to our yard and I cannot wait for watering season. It's so flexible and easy to drag around the yard and also very durable. I can now reach my chicken coop and apple trees with ease.
7. Pick Your Type of Garden
Now it's time to plan your garden spaces. There are three types of gardening: raised beds, in ground and container gardening. Here is a quick breakdown of each.
Raised Beds
Raised beds are just that, gardens that have been raised off the ground. This is the most popular option with gardeners.
Most raised beds are made with wood (cedar), bricks, galvanized metal, landscaping pavers and any other material that can raise it at least 12" off the ground. The are a lot of pros and cons to a raised bed so you have to determine if this set up is for you. Amy Stross at Tenth Acre Farm has a great article to walk you through if this is the right set up for you.
They are great for soil management, easier to use and can look really nice. However, they also cost a lot more in materials to get up and running.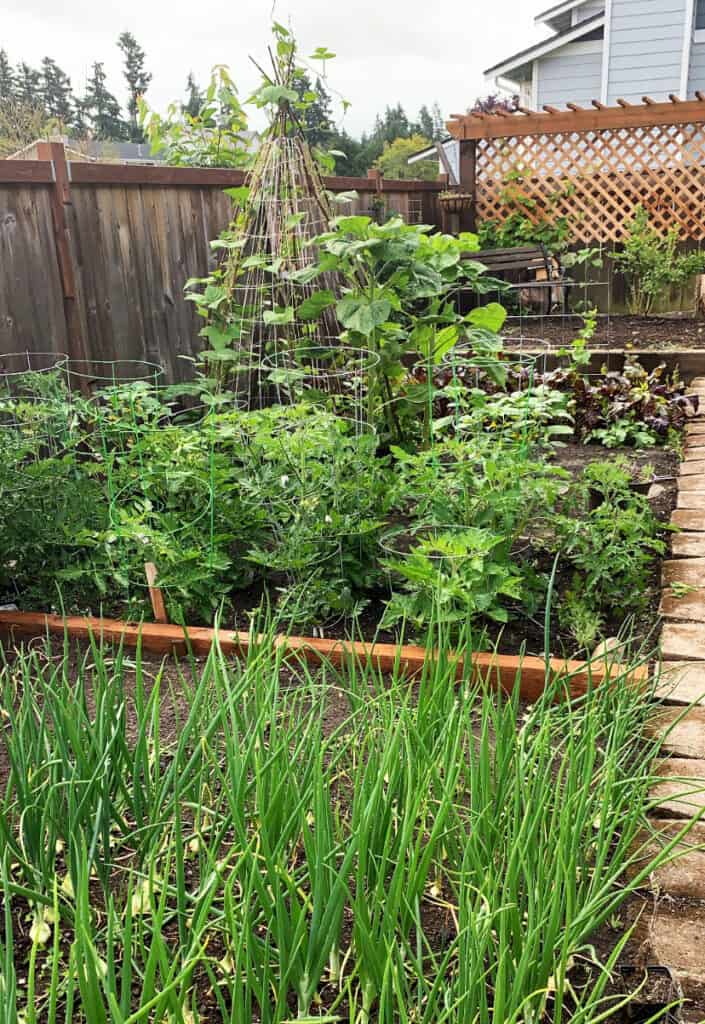 In-Ground Gardens
This type is exactly how it sounds. These are gardens that you are sowing directly into the existing soil. This may sound like an easier option but a lot of times our native soil will not be a good host for our plants to mature.
Some soil may be great but others may require tilling, amending or have poor drainage. In-ground gardens are also susceptible to weeds because they do not have the protection that raised beds can provide.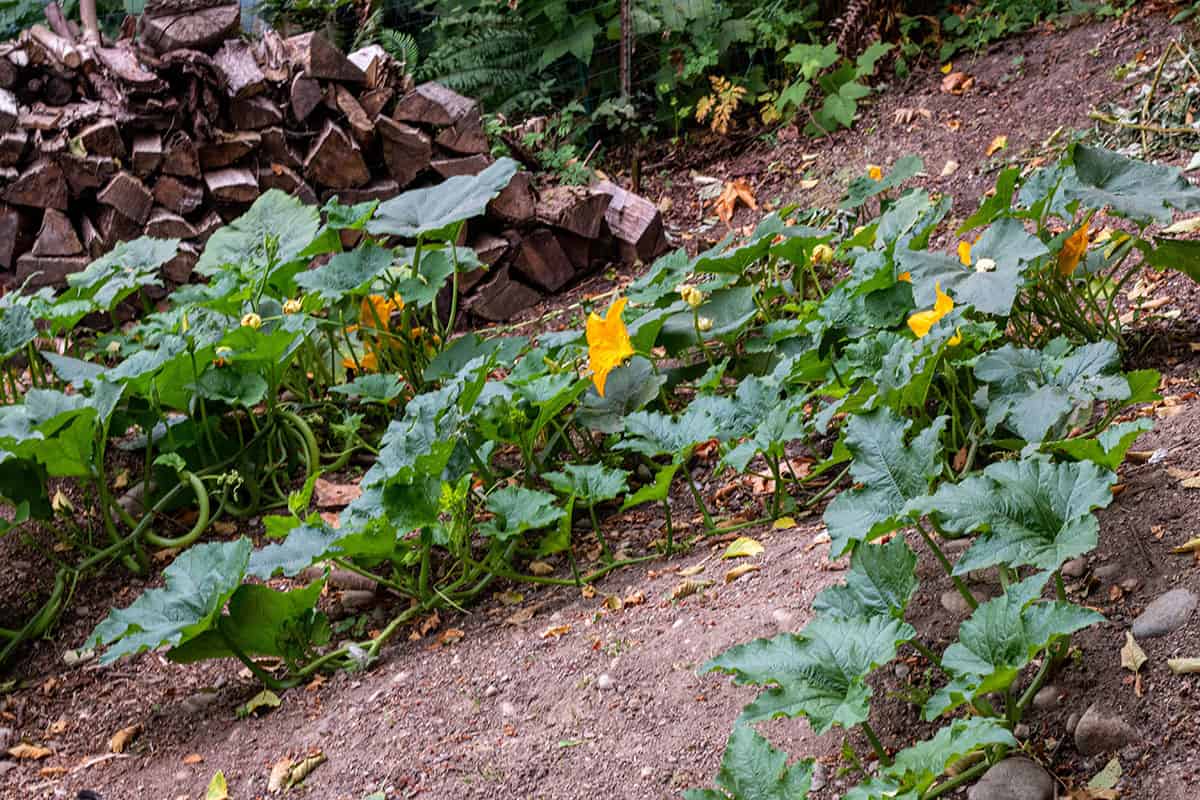 Where I live in the Pacific Northwest you cannot put a shovel in the ground without running into a ton of rocks! So growing directly in my soil is not ideal. I also have poor drainage which is not a good option with the amount of spring rain we get.
My main garden is actually a combination of the two. My goal is to add raised beds with nice walkways someday but for now this large area works great. It was an old landscape feature that we removed all the dead shrubs, extended it and backfilled with a bunch of 50/50 dirt. It's essentially one large raised bed.
Deanna at Homestead and Chill provides a great breakdown of the pros and cons of having a raised bed or in ground garden.
Container Gardens
Container gardening is a great option if you have a smaller space or just want to experiment without the commitment of a raised bed or in ground garden.
While it's a cheaper up front investment, requires little to no weeding and the soil can be controlled easier you are also limited on how much and what you can grow. Some crops just don't like containers.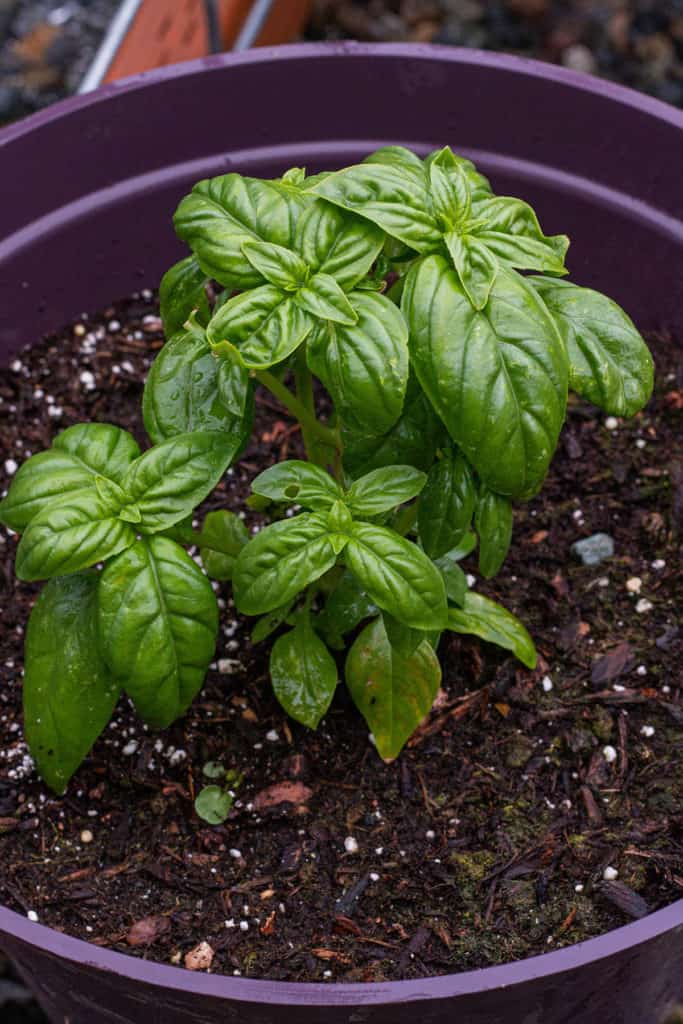 Again, if you really just want to get your feet wet and try this gardening thing out, this could be a great place to start.
8. Select Your Soil
Once you decide what kind of garden you will be using it's time to find get your dirt and amendments.
For container gardens there is soil that is suited best. You can find it at your local hardware stores or nurseries.
For raised beds I prefer a 50/50 compost to soil blend that you can purchase by the yard (usually a truck bed full) and that is what I fill my beds with. I will add straight compost each year as well but this is a great way to get started and its relatively inexpensive.
9. Starts or Seeds
We are finally to the best part! Selecting your starts and seeds. In the past I have always just picked up starts from my local hardware store or farmers markets and planted directly into my garden. It really is a great way to start off with a successful first garden.
This past year I ordered my first round of heirloom seeds from True Leaf Market and I'm sold! While it does take extra work and care to get starts going, they were the best producing plants I have ever grown.
My tomato garden was a jungle with way more tomatoes than I was prepared to deal with and my mammoth sunflowers were admired by all our neighbors. I am officially team heirloom seeds.
If you want to go the seed route I highly recommend purchasing heirloom seeds. I'm blown away by the difference in the plants themselves but also how much I was able to harvest.
5. Pay Attention to what each Plant Needs
Every plant requires different resources. Some have deeper roots which will need more soil to grow, where others will need more sun. Some plants may even need extra nutrients to raise or lower the pH level. Again, that is not required but it can help to maximize your yield. They also all require different times of the year to either start seeds inside or sow directly into the ground.
Don't stress! Each seed packet or start will give you the information you need to grow that particular plant successfully.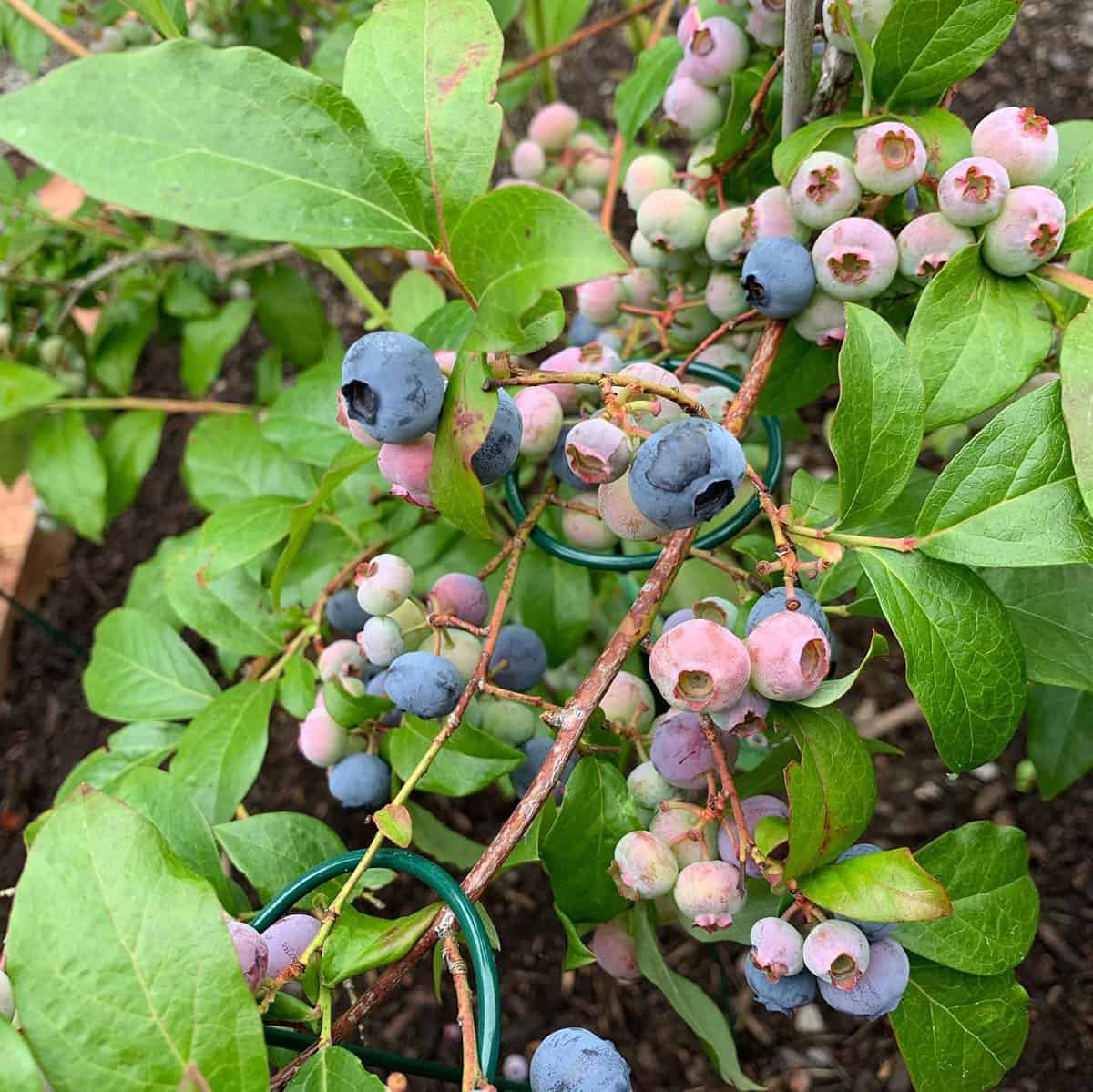 This information, while extremely useful, is not critical. I have planted things out of the recommended dates and have still seen success. Following the recommenced guides will ensure you will maximize your growing potential. But if you miss it by a week or two don't stress it.
10. Watering Schedule
Create a watering schedule to keep your plants happy and healthy. Again this will be different for each environment and climate.
In the spring I never water. Actually the opposite. I have to cover my plants so they don't get too much. Then in the summer I increase my schedule based off how hot it gets.
11. Harvest!!!
After weeks of cultivating and caring for your garden it's time for the best part. Collect all that beautiful produce you worked so hard for and put it to use!
Eat it fresh or cook up some amazing dishes to spoil your loved ones. I have a collection of some of my favorite garden recipes and would love to hear what you are making with yours.
Use the hashtag #howiusemyharvest and tag me @dirt.dough on Instagram. Or leave a comment below.
Are you ready to start a garden of your very own? Do you know what you are going to grow? Maybe some items for 10 easy vegetables to grow. I would love to hear from you and what your plans are. Leave me a comment below or tag me in your photos on instagram @dirt.dough so I can cheer you along!
Consider growing blueberries this season. They are easy to maintain, get bigger and better every year and who doesn't love fresh blueberries.
Or take a stab at your own homegrown onions. It's really simple I walk you through it in my how to grow onions post.
Gardening Books
The Family Garden Plan: Grow a Year's Worth of Sustainable and Healthy Food
The Backyard Homestead: Produce all the food you need on just a quarter acre!
Gardening Supplies
Heirloom and organic Seeds from True Leaf Market
All gardening and chicken needs from Tractor Supply