What is the difference between snow peas and sugar snap peas? What do they look like, how do they grow, and how can they be used?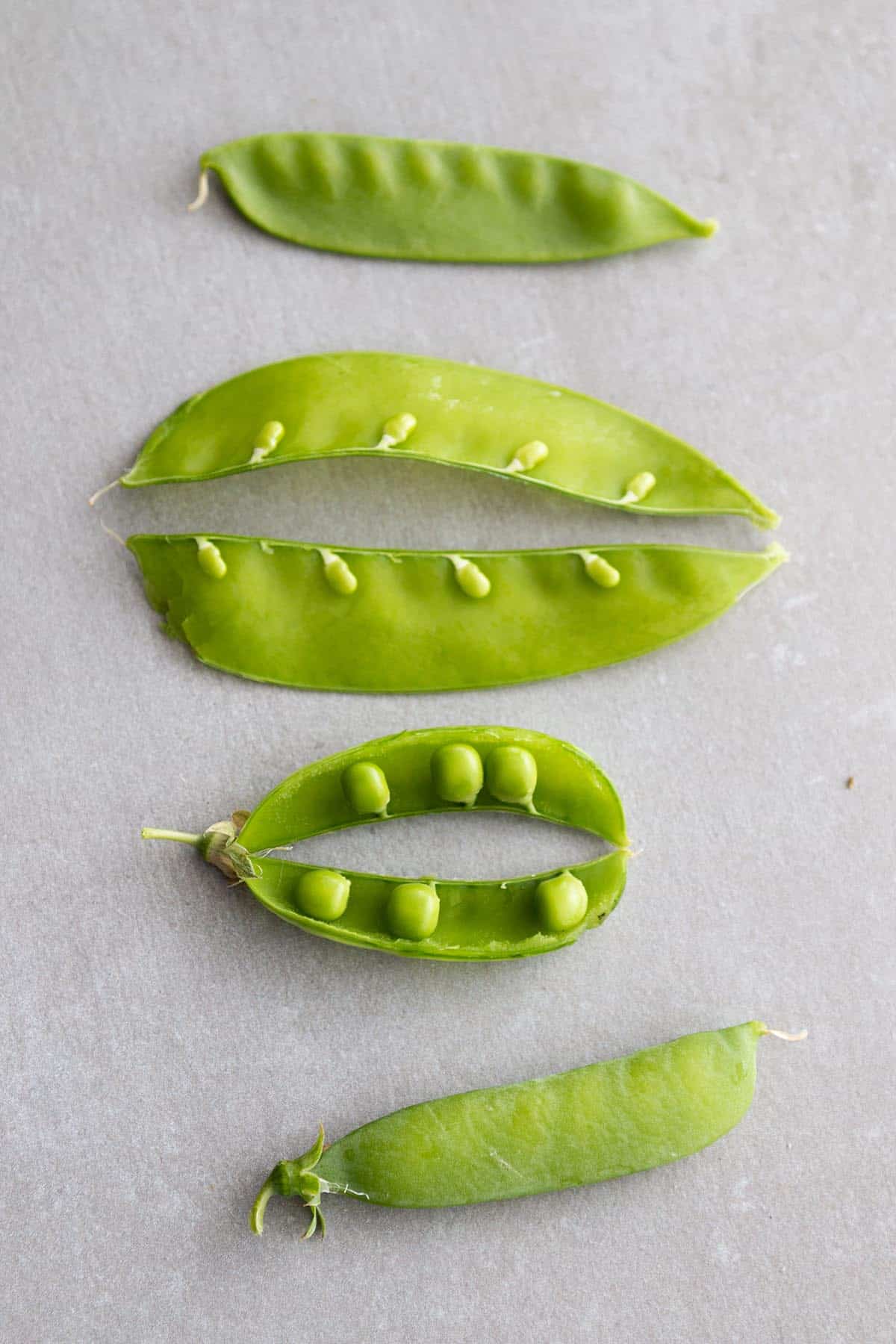 One of our favorite things to grow in the garden every summer are peas!
They are super simple to grow and have so much more flavor than anything you can buy at the grocery store. There is nothing quite like fresh peas straight from the garden.
The two most iconic garden peas are the snow pea and the sugar snap pea. What are these and how are they different?
Jump to:
Types of Peas
There are three main types of peas. Sugar snap peas, snow peas, and shelling peas (English peas).
Sugar Snap vs Snow Peas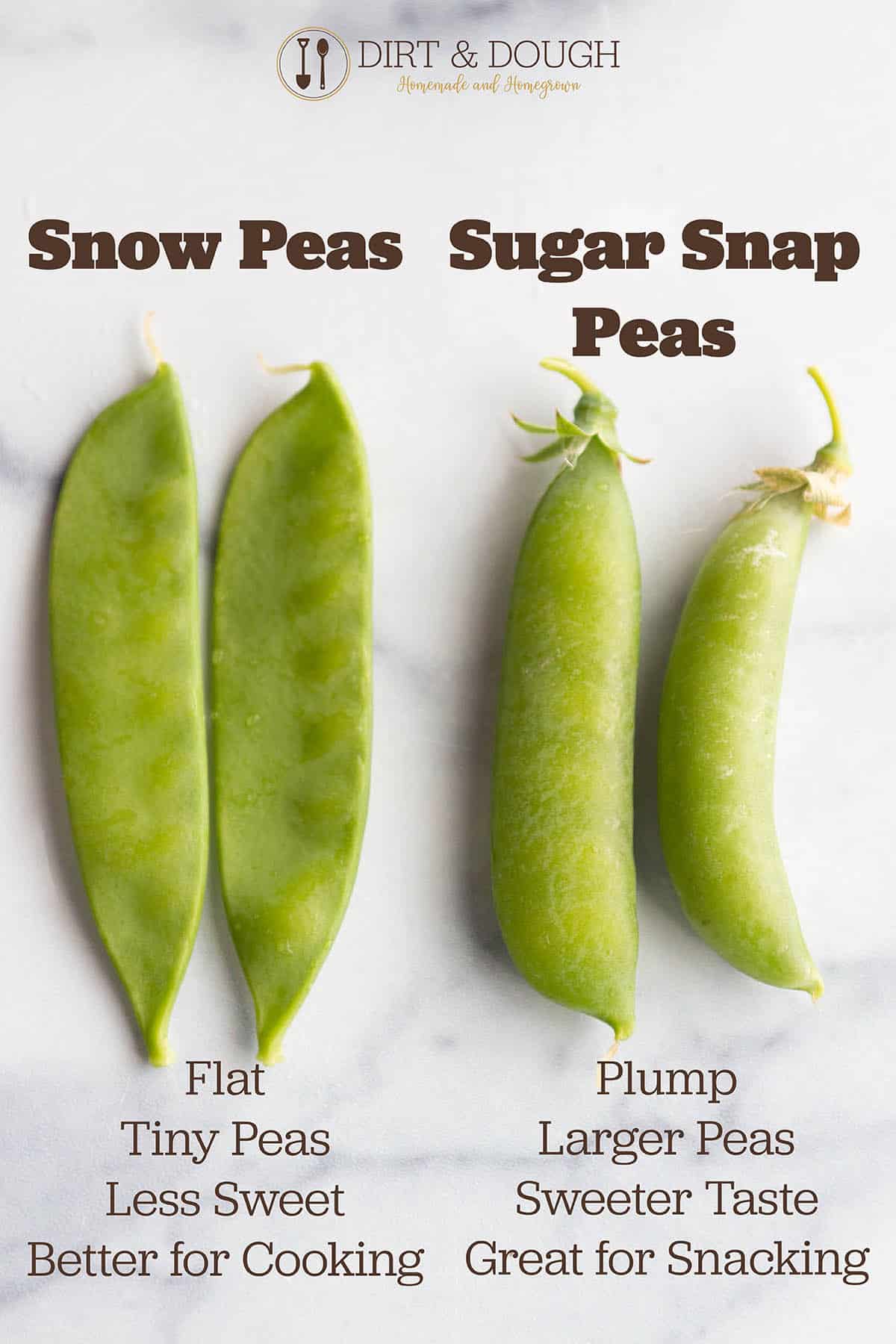 Snow peas and sugar snap are very similar. They both have edible pods and peas, are bright green and are very popular garden peas to grow.
What is the difference between sugar snaps and snow peas? The biggest difference between the two peas is their appearance. Sugar snap will be plump and round with large peas inside and tend to have a sweeter taste. Snow peas are very flat with much smaller seeds.
Peas are a great source of vitamin C, potassium, iron and fiber. Learn more about the health benefits of peas.
Sugar Snap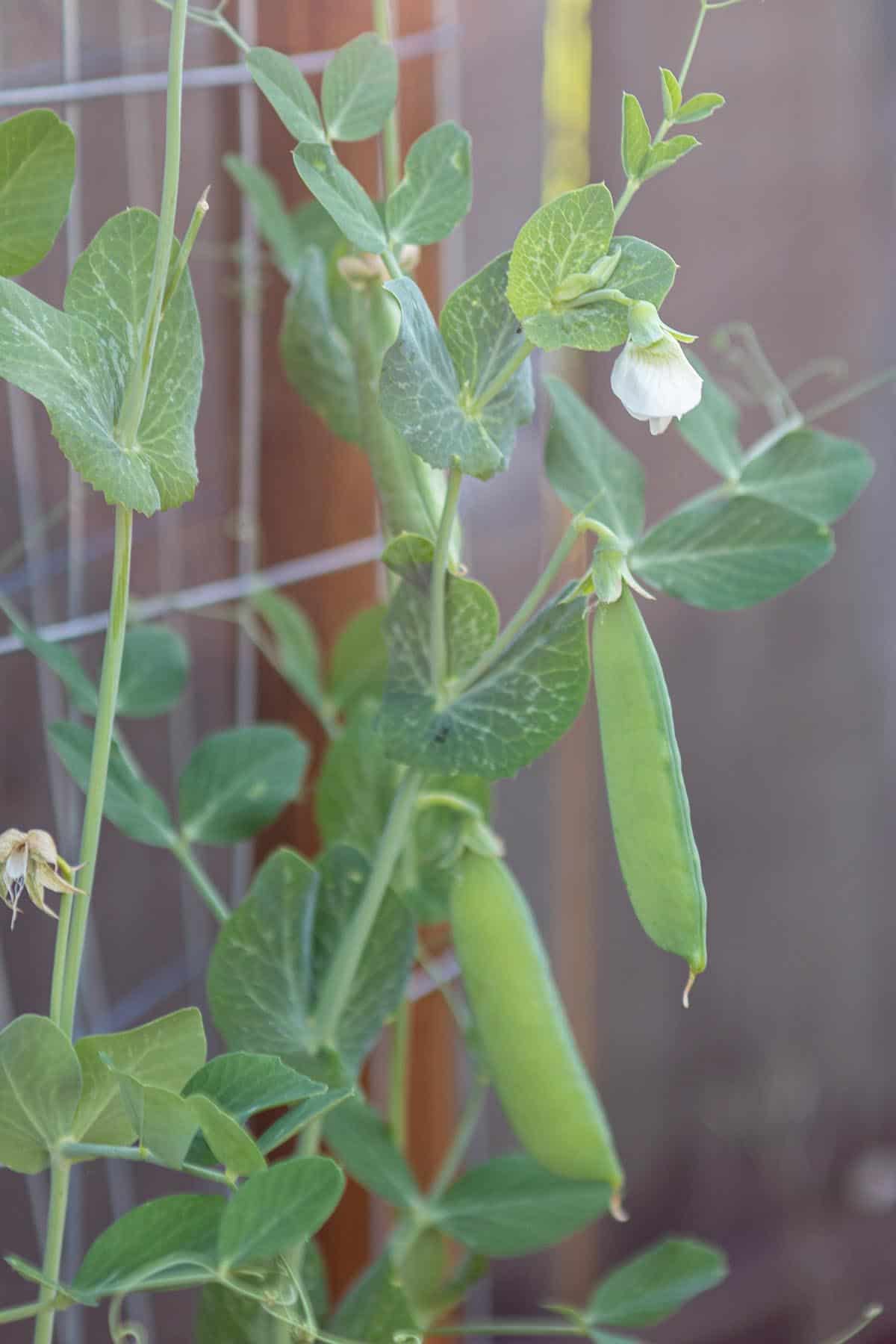 Sugar snap peas are one of the most popular types. Lot's of home gardeners grow these sweet peas and they can often be found at farmers markets.
The entire pea is edible, shell and all. They tend to have a more sweet flavor than the other varieties.
The entire thing can be eaten which makes them a great snack. Serve peas with a chive cream cheese or veggie cream cheese dip.
Serve on their own, chop up in a salad, or serve with a dip.
Some of the types of sugar peas are:
Sugar Ann
Super Sugar Snap
Sugar Daddy
Cascadia
Snow Peas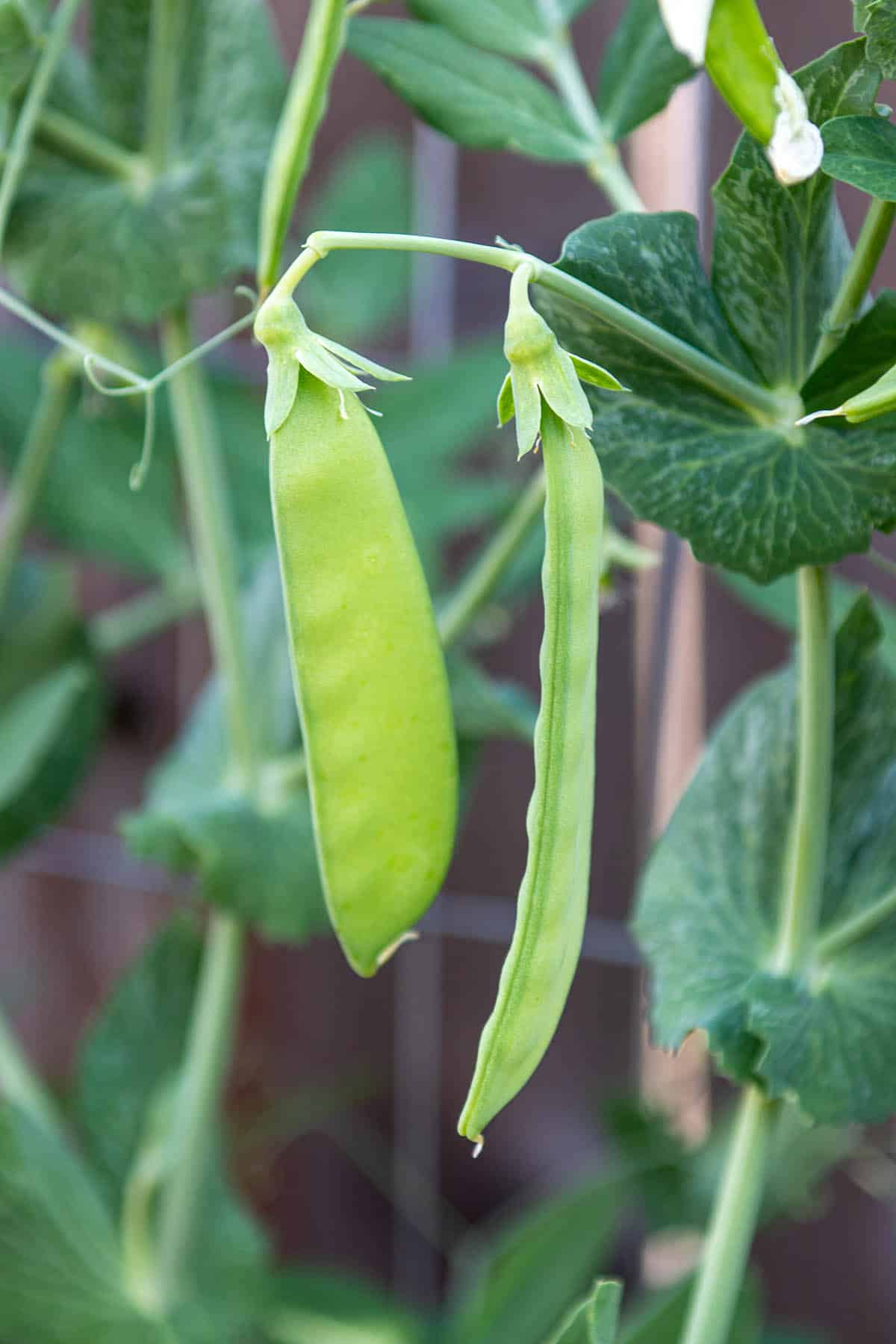 This variety is also completely edible, meaning both the pod and peas can be eaten.
The difference between sugar snap peas and snow peas is going to be that snow peas have very small peas inside and look almost flat. As they grow, the pods will continue to get bigger but the peas themselves will not.
Snow peas can also be enjoyed on their own as a snack. They also go great in a stir fry, salads or sauté on their own for a side dish. I like to chop them up and add to this beef and veggie bowl.
Either add the entire pod to a dish or chop up into smaller bites.
Some varieties of snow peas are:
Oregon Sugar Pod
Mammoth Melting Sugar
Dwarf Grey Sugar
English Peas
The third type of pea is the English or shelling peas. This means they do not have an edible pod and the peas need to be removed before they are eaten.
While also a very popular pea to grow, this variety does require more work to prepare.
Growing Peas
Peas are typically grown in early spring and then again in the fall. By late spring or early summer, pea plants will start to die off. They prefer cold weather and do not grow well in extreme heat.
They can be planted again in late summer for a fall crop.
When it comes to growing sugar or snow peas, they are very similar.
Snap peas may grow a little quicker and mine always seem to be a bit thinner than snow peas. But side by side, there really isn't much difference to the plant itself.
Pea vines grow vertically so early support is crucial.
When it comes to harvesting, there are signs to look for.
Learn more about how to grow your own peas.
Harvesting Peas
Snow Peas: This variety will have flat pods so they are ready to pick when the peas inside are starting to form. Do not wait for the pea to get too big.
Snap Peas: These ones will be more plump.
For both varieties, if left on the plant too long they will end up having tough pods and may not be as sweet. They should have a crunchy texture and tender peas inside.
Check out my other gardening resources: