Why do onions flower, what does it mean and can it be prevented? If your onions are sprouting flowers, here is everything you need to know.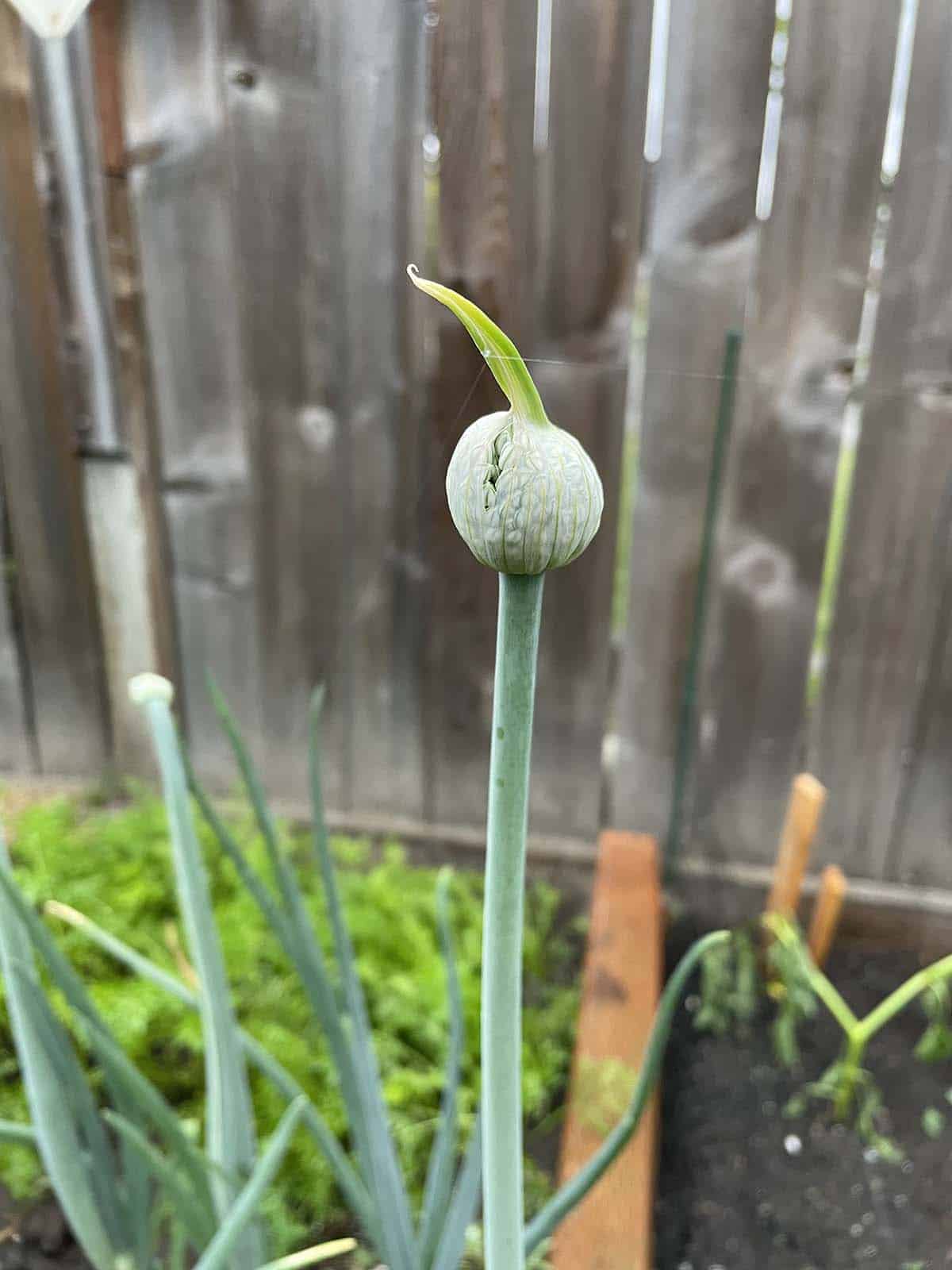 Onions are considered a biennial plant. What does that mean? Biennial means it has a 2 year growing cycle and will produce seeds every two years.
First, the onion grows from seed, develops the bulb and then sprouts flowers. Then the onion drops the seeds for the cycle to start all over.
Even though onions are biennial, they are harvested as an annual plant. The seeds are started in the fall and ready to harvest by mid summer.
Learn how to grow your own onions and how to tell when they are ready to harvest.
One thing you may have noticed is a big pod growing out of the center of the onion. If your onions are flowering, what is it and what does it mean?
Jump to:
Why do Onions Grow Flowers?
Just like any plant, the goal is to produce seeds so the next generation can grow. Onions are no different.
When an onion grows a flower, it means it is getting ready to drop the seeds so the next round of onions can grow.
These seeds can be collected and used to grow even more onions.
However, an onion sprouting flowers may not always be a good sign.
What is a Bolting Onion?
A bolting onion is a little different than an onion at the end of its growing cycle, dropping seeds.
Bolting typically happens when an onion undergoes stress due to drastic temperature changes, over or under watering, or lack of nutrients.
When these things happen, the onion will stop growing and prematurely send up a flower.
What to Do With a Bolting Onion?
When an onion bolts, it's done growing. You can harvest the seeds or chop up the onion and add to dinner.
Once you see a flower starting to shoot up, clip it right away, dig up the onion and enjoy.
The flower stalk is easy to tell. It will be much thicker than a typical onion stalk. It will also shoot up past all the others.
If it has gotten to this point, the onion will need to be used and will not hold up well in storage. It can also loose some of the intense flavor if you wait to long to harvest it.
Ready for more on how to harvest and store your onions?
How to Keep an Onion From Bolting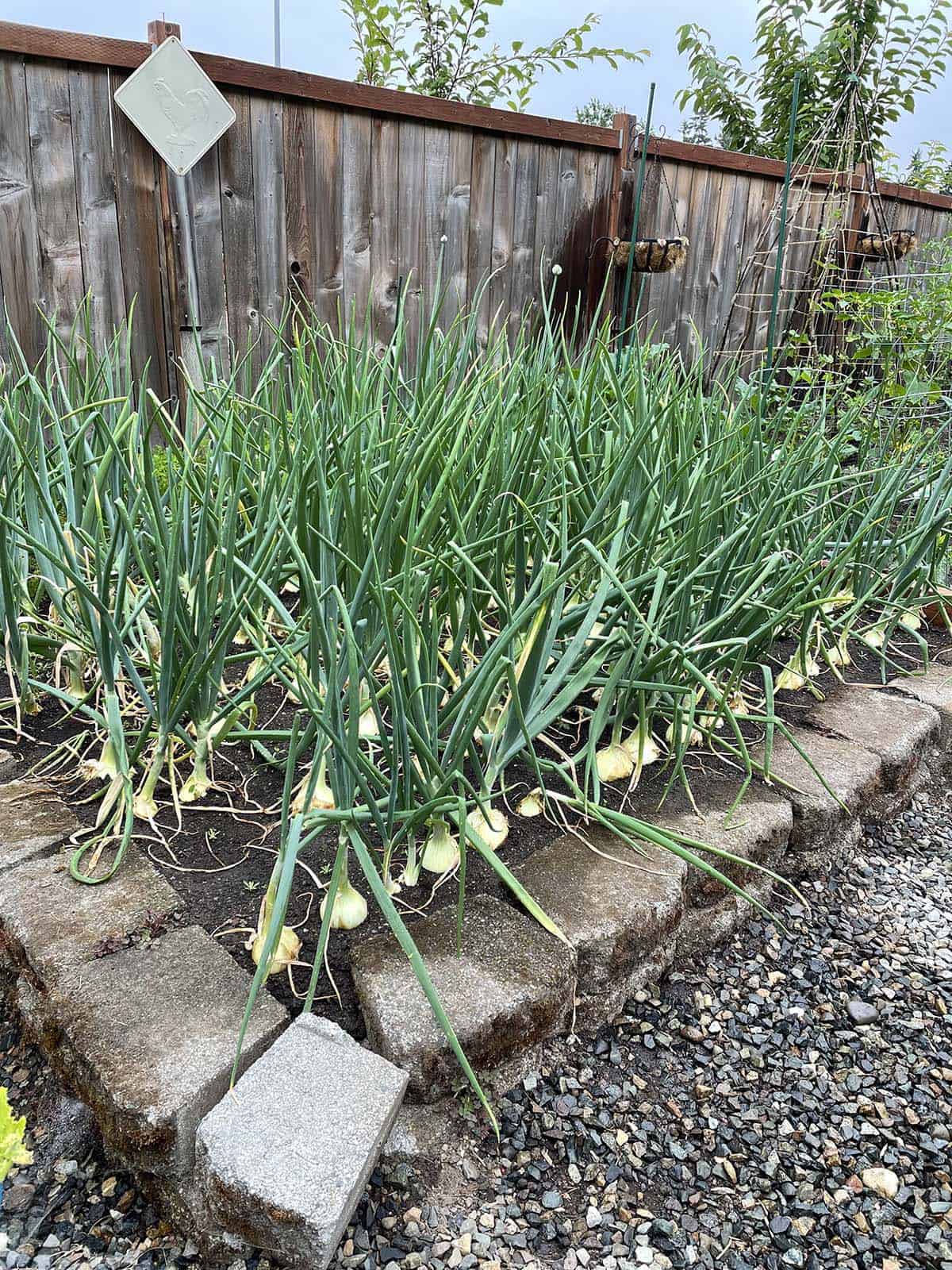 The only way to keep your onions from prematurely bolting is to keep conditions as stable as possible.
I personally have experienced bolting when temperatures drastically drop in the spring or during heat spells in the summer.
Keeping them covered in the spring and well watered in the summer will help keep them stable during drastic temperature changes.
Just know that bolting onions are really common and sometimes out of our hands. You can do your part in keeping their conditions as stable as possible but there is still a chance that some will bolt.
Don't fret if it does. Just dig them up and enjoy!
Was this post helpful? Please leave a comment below!
More Onion Resources and Recipes: