Recipes to make in a Dutch Oven. From soups to sourdough bread, a Dutch oven is one of the most useful pieces of equipment you can have in your kitchen. There isn't much this wonder pot cannot do.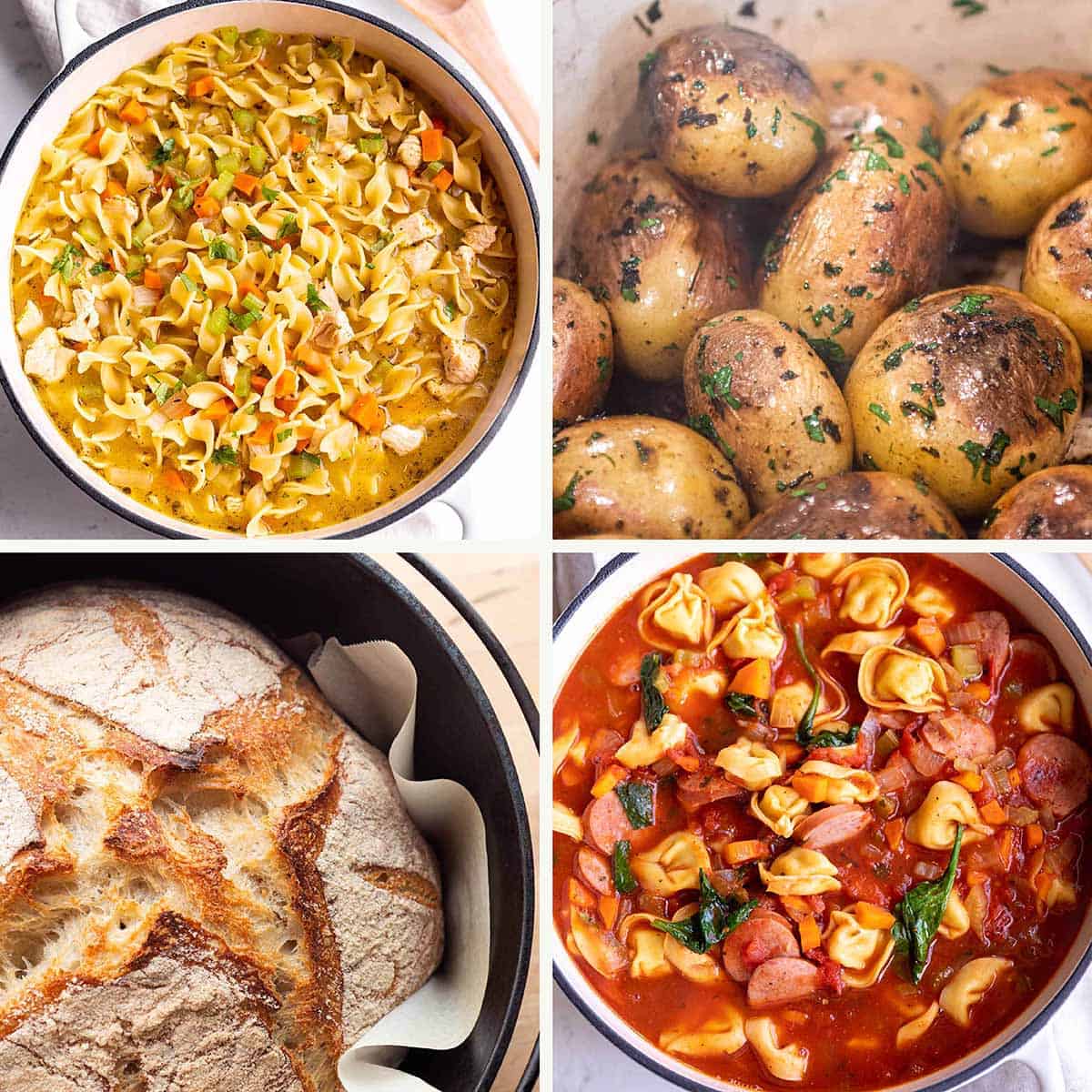 From soups to stews, chilis, roasts and even a loaf of bread! There is nothing quite like the Dutch oven. It can simmer, sear, boil, and even bake.
This pot has so many uses and a staple all home cooks should have in their kitchen.
Below are a list of recipes that you can make right in your Dutch oven.
Jump to:
What is a Dutch Oven
A Dutch oven is a large pot made from cast iron that is either raw or enamel coated and are often sold in fun colors.
They are different from a stock pot because they are typically much heavier with thicker walls and bottom, a heavy tight fitting lid and are built to last.
A Dutch oven is worth the investment in your kitchen as they will last a lifetime or more.
Types of Dutch Ovens
Cast Iron: Cast Iron Dutch ovens are black, raw cast iron that do require a seasoning to keep them protected and working properly. This style is the best Dutch Oven for baking bread or cooking over a camp fire.
Raw cast iron does not handle certain foods like tomatoes. The acidity will break down the protective coating over time.
They also require more care and upkeep.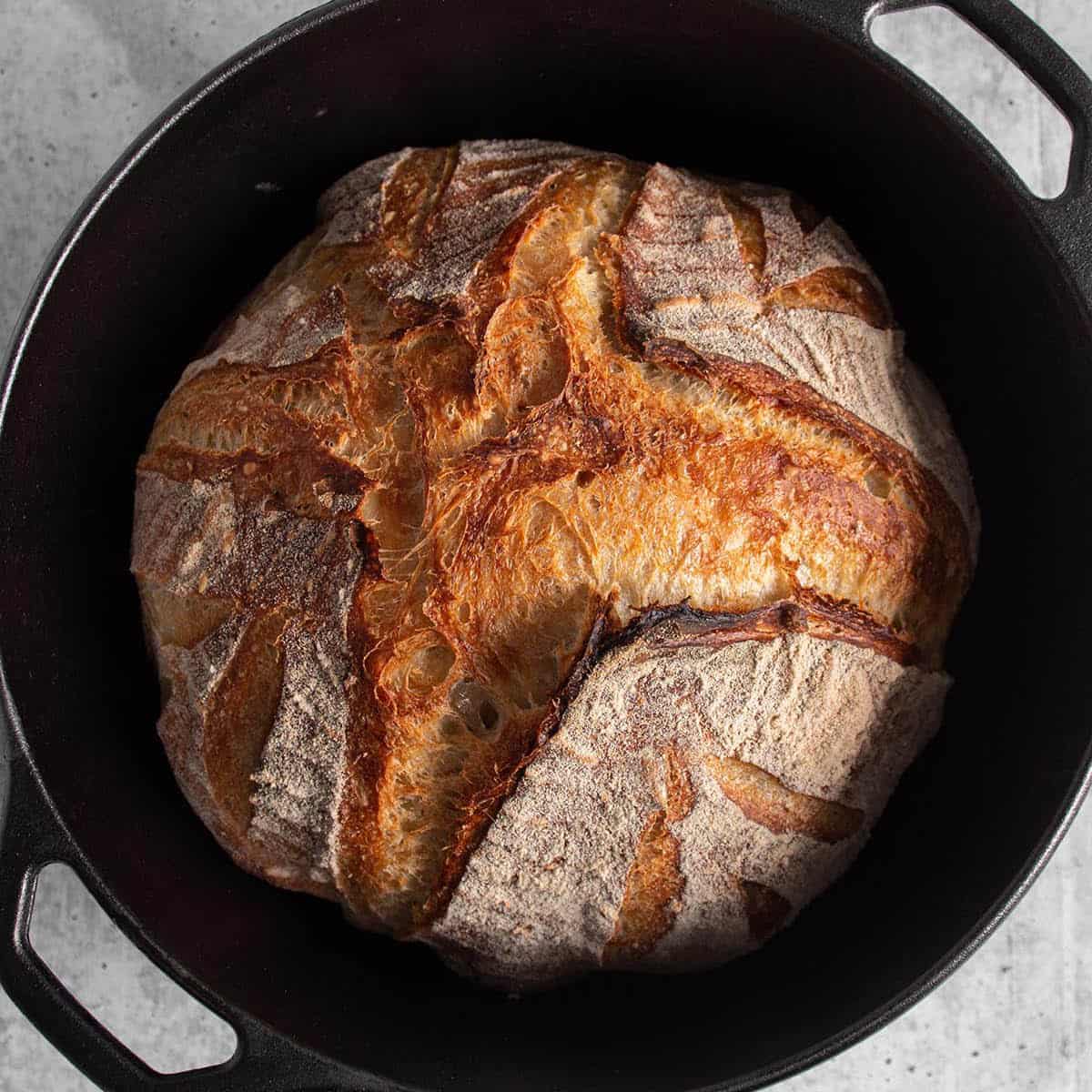 Enamel coated: These Dutch ovens come in fun colors and are typically white on the inside. They are perfect for soups, roasts, frying, simmering, and just about anything else.
Enamel coated cast irons are easy to care for and are mostly non stick.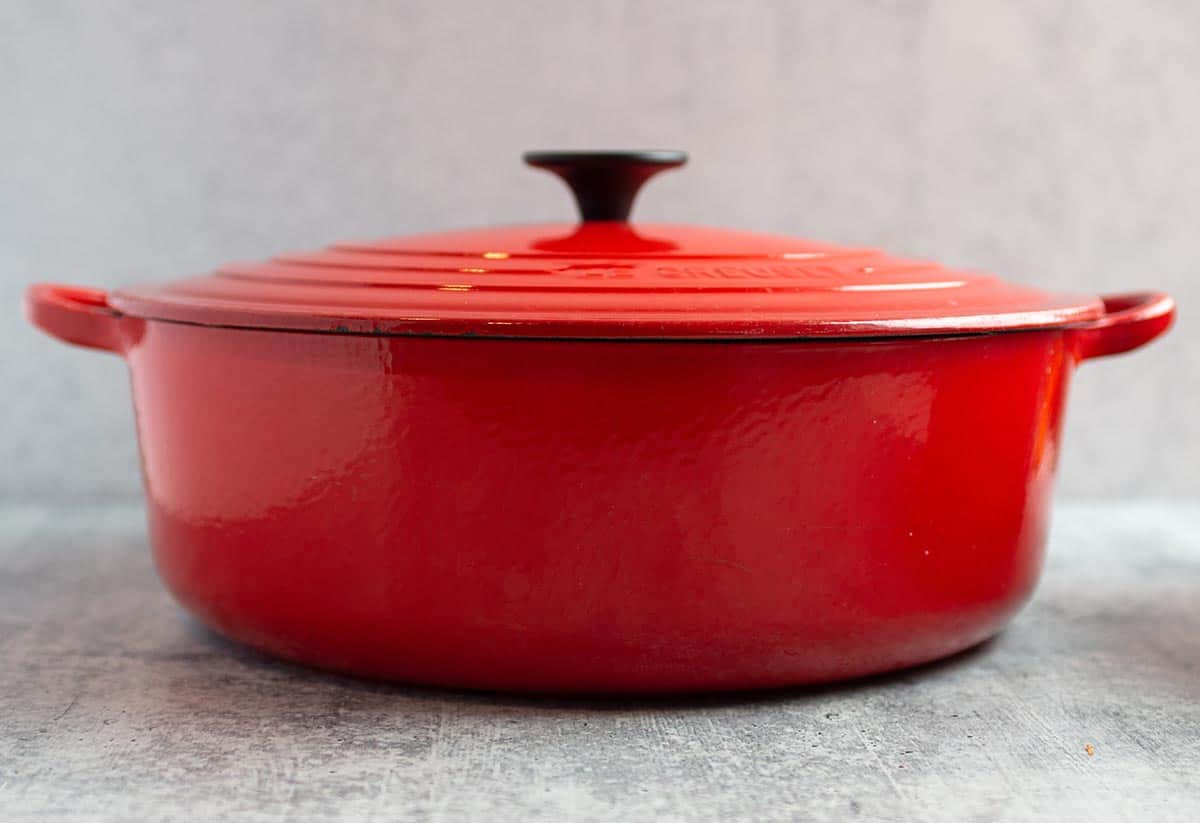 Why is a Dutch Oven so Great?
A Dutch oven is the jack of all trades. It can bake a loaf of bread, cook a roast to perfection or be used as a deep fryer. It can beautifully sauté veggies or simmer a pot of chili for hours.
There really isn't much a Dutch oven cannot do.
What makes this pot so great?
Great heat retention: This pot holds on to heat so well, making it ideal for longer cooking times.
Heat distribution: Not only does it hold on to heat, it also keeps it evenly distributed.
Stove to oven: The Dutch oven is designed to work on both the stove and in the oven. Learn more about baking a Dutch Oven in the oven.
Easy to clean: Enamel coated Dutch ovens are really simple to care for and clean. Raw cast iron does require a little more care.
Circulates moisture: With their heavy lids it creates an environment that retains heat and moisture.
Handles high heat: Most Dutch ovens will safely handle temps up to 500 degrees Fahrenheit making it great for baking bread or being used as a fryer. Check your owners manual to confirm the max temperature.
Now that you know what this pot can do, here are some recipes to make in it!
Dutch Oven Chicken Noodle Soup
Dutch Oven Chili
Dutch Oven Corned Beef and Cabbage
Overnight Sourdough Bread
Dutch Oven Potatoes
Sausage and Cabbage Soup
Ground Beef and Vegetable Soup
Beef Taco Soup
Turkey Noodle Soup
Mushroom Veggie Soup
Sausage Kale and Potato Soup
French Onion Soup
Tomato Soup with Chicken and Veggies
Sausage Spinach and Tortellini Soup
Crab Bisque
Razor Clam Chowder
Smoke Salmon Chowder
Dutch Oven FAQs
Other Recipe Ideas