What to serve with chili from essential toppings to side dishes. A hearty bowl of chili is a staple for the fall and winter seasons. Here are some fun ways to elevate that pot of chili and different ways to serve it.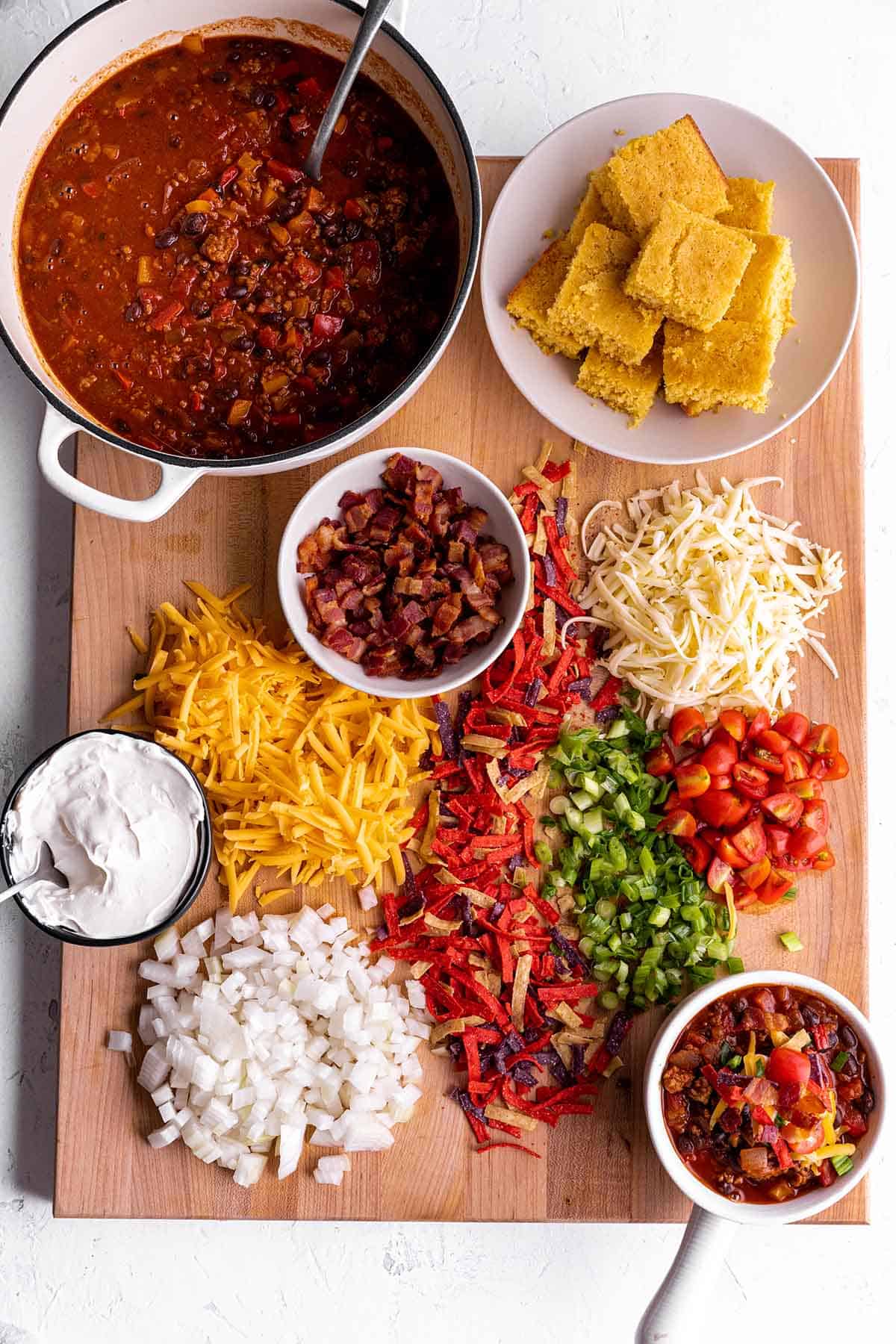 During the fall and winter months, there is nothing quite like a comforting pot of chili. It's hearty, full of flavor, and can be served with a variety of fresh toppings. Chili really is one of the best comfort foods!
One thing I love about chili is its versatility. It can have tons of fresh produce, can be vegetarian, meaty chili, bean-less and even different flavor profiles.
It can be made in a slow cooker, large pot, instant pot, or in a cast iron over a campfire. There is no wrong way to make a big bowl of chili.
My favorite chili recipe is this Dutch Oven chili with black beans, bacon and ground beef or a crock pot white chicken chili.
Whatever type of chili you prefer, there are so many different ways to elevate it. From toppings to side dishes, this guide will give you all kinds of ideas to serve with your chili as well as different dishes to turn it into.
Jump to:
🧀Topping Ideas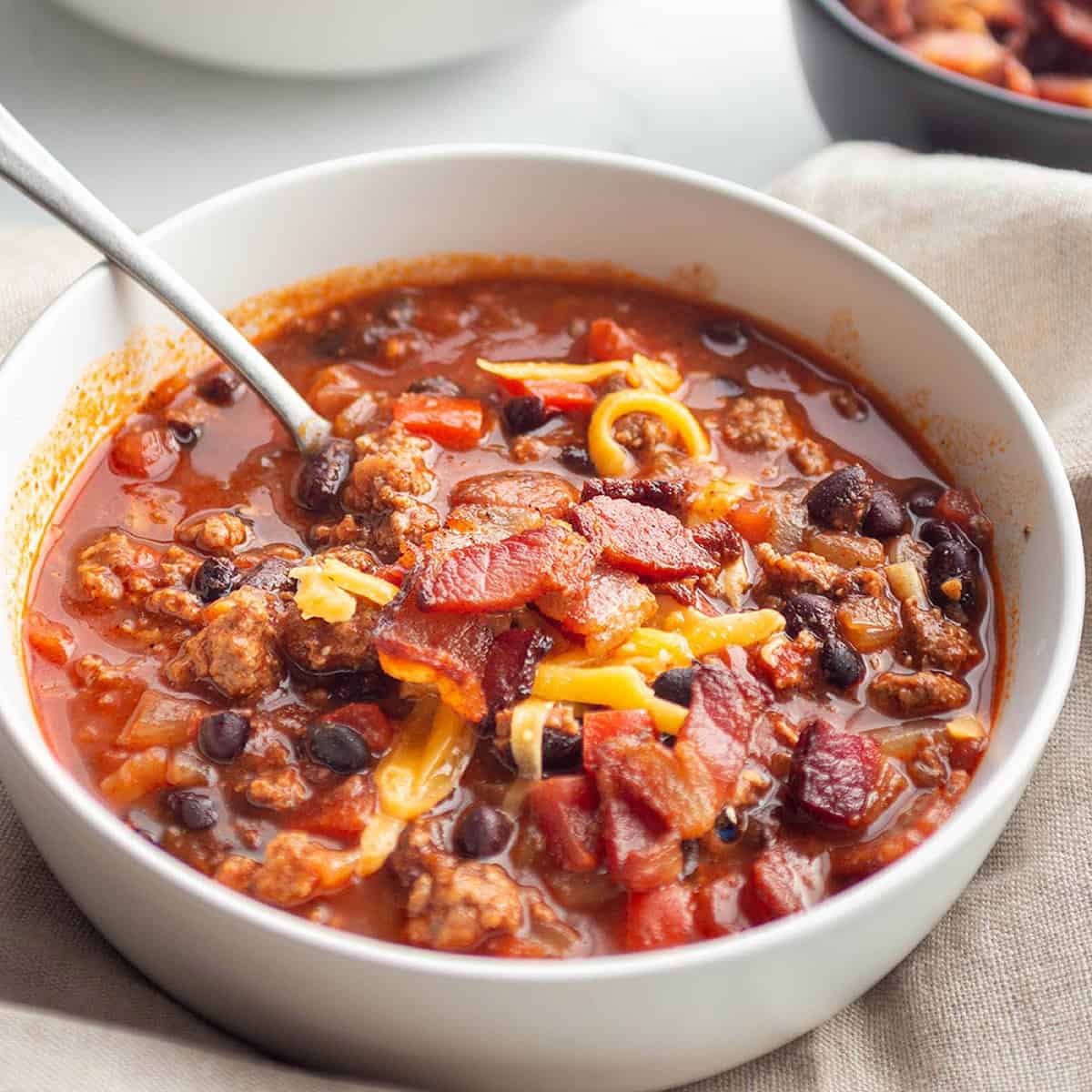 No matter what recipe you use and what is in your chili, there are lot's of different toppings you can add! This will give you even more flavor and textures to your chili. Here are some great options:
Fresh Produce: Chili can be pretty heavy at times so adding fresh produce is a great way to lighten it up a bit. Here are some ideas:
Green Onions
Yellow Onions
Diced Tomatoes
Diced Jalapeños
Lime Wedges
Diced Avocado
Diced Olives
Cheese, Cream and Sauces: For hot chili, adding a touch of dairy is a great way to thin out a bowl of chili and add some creaminess to it.
Creams and cheeses are a great way to tame the spiciness of the chili for pickier eaters.
Here are some ideas:
Sour Cream
Cheddar Cheese
Cream Cheese
Pepper Jack Cheese
Parmesan Cheese
Sour Cream
Yogurt
Hot Sauce
Something Crunchy: Sometimes adding a different texture to a dish really takes it from good to great! Since everything is sautéed down and cooked, chili tends to have a softer consistency.
Add in one of the things below to bring more texture to your bowl.
Bacon
Tortilla Strips
Tortilla Chips
Potato Chips
Fritos
Oyster Crackers
Make the best chili bar by having all these toppings as options for your next chili night. A chili bar is perfect for your next large gathering or game day party. Chili is always a crowd pleaser!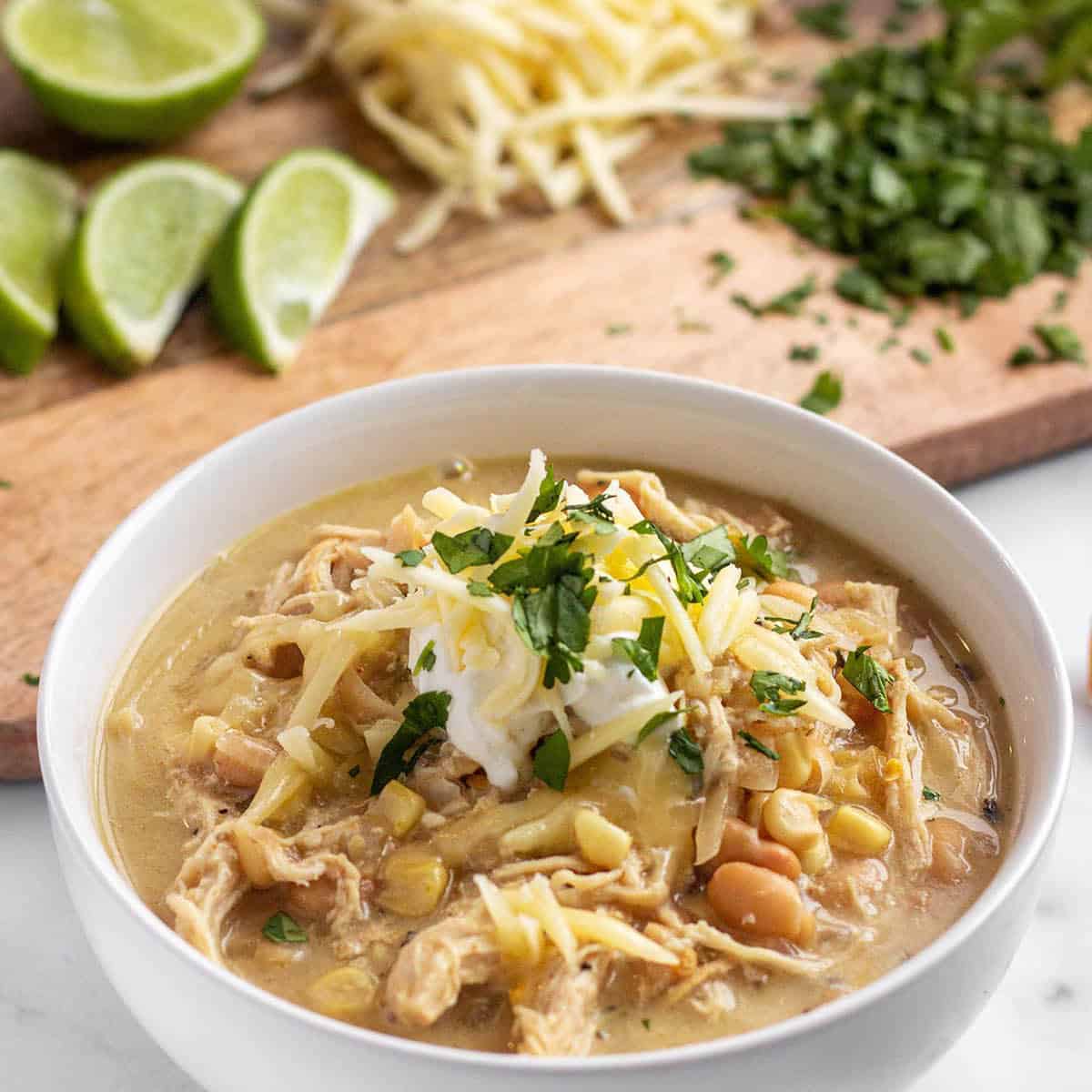 🍞Side Dishes
On its own, chili is the perfect dinner and can typically stand alone. However, it is always nice to have a variety of options for a meal. The best side dishes are a potato, roasted veggie, or bread of some kind.
Below are different chili side dishes: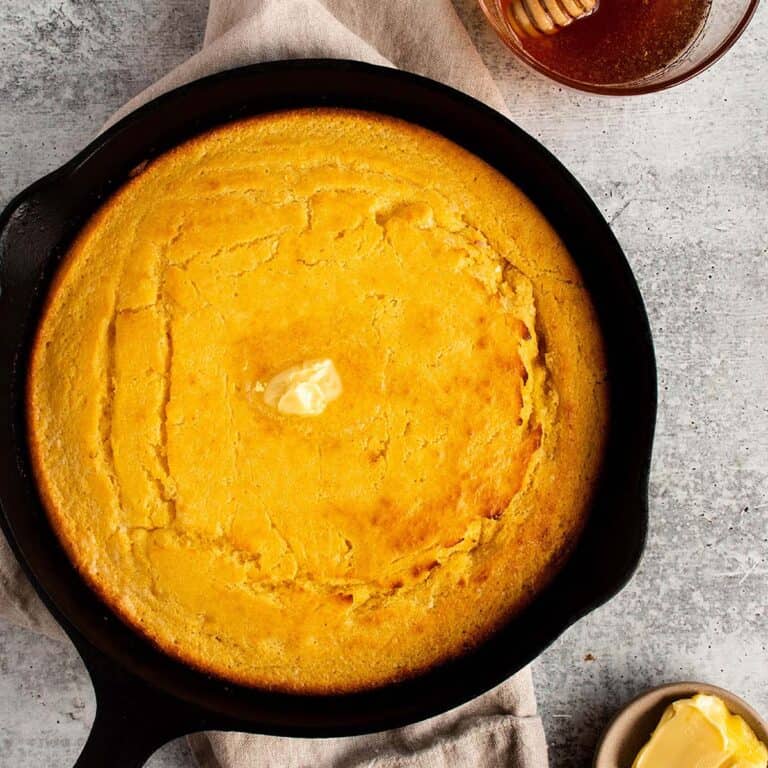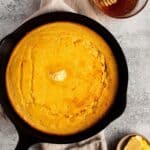 Sourdough Cornbread
Sourdough cornbread made from a sourdough discard that is soft, moist, fluffy and the perfect companion for that pot of chili. Simple to make, this bread is best served with some soft butter and drizzled honey.
Sourdough Cornbread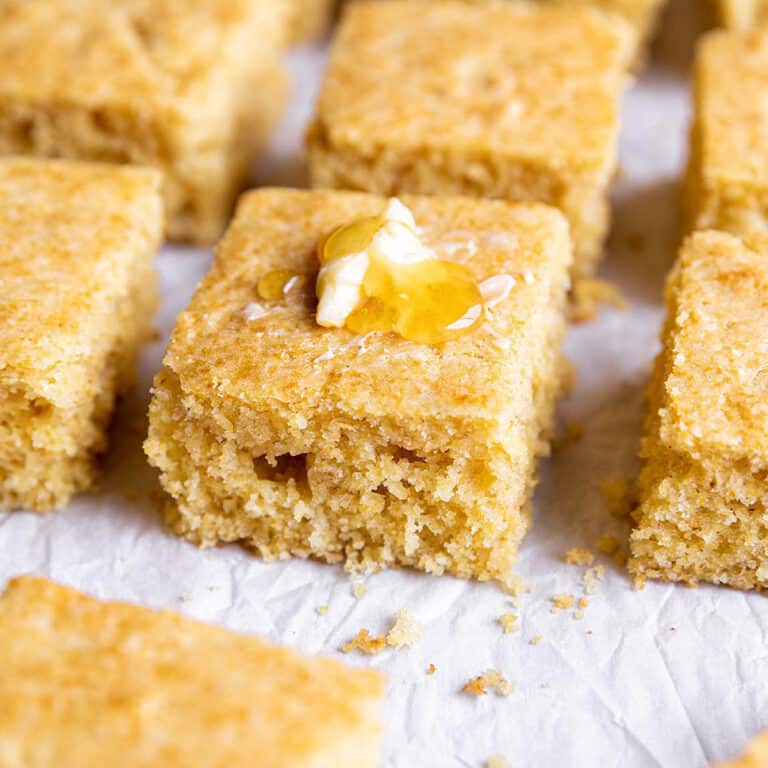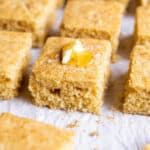 Dutch Oven Potatoes
These Dutch oven potatoes are quick and simple to make and turn out so soft and tender. The steam created by the Dutch oven bakes the potatoes giving them the most tender texture. Bake in the oven or cook right on the stove for an even faster side dish.
Dutch Oven Potatoes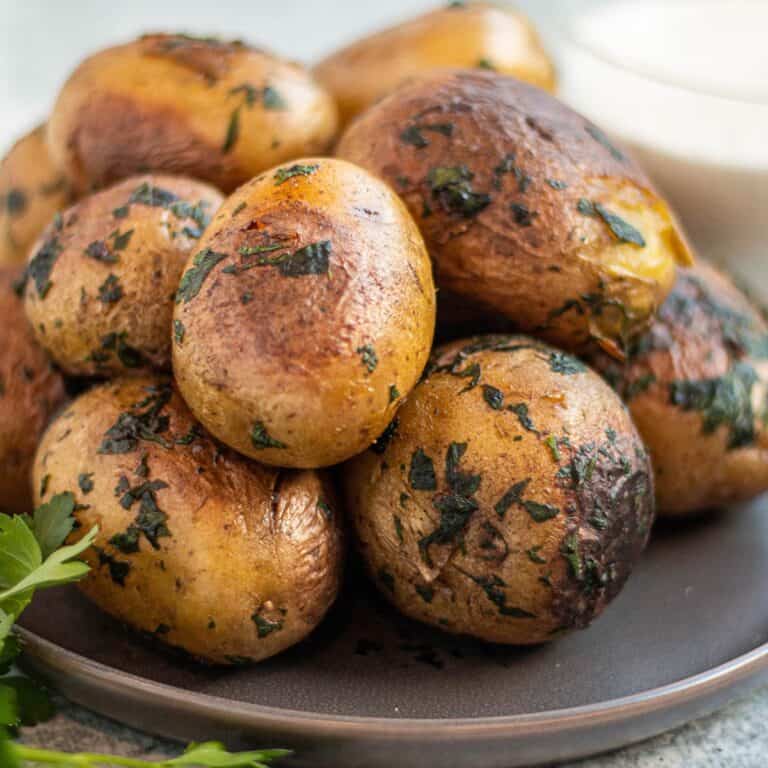 Irish Soda Bread without Buttermilk
Irish soda bread is a classic recipe that we often associate with Saint Patricks Day. It's one of the easiest types of bread to make, uses basic ingredients, and has a soft crumbly texture. When paired with Irish butter, it will melt in your mouth! It's a bread everyone can make.
Irish Soda Bread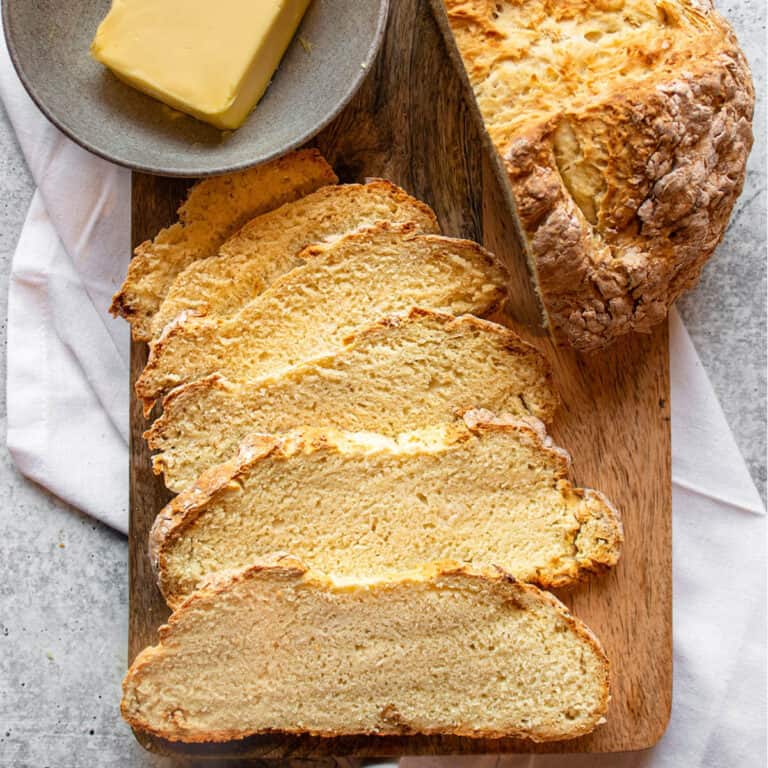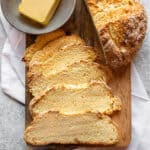 Overnight Sourdough Bread
This overnight sourdough bread is the perfect recipe for beginners or experienced bakers. Simple to make and requires a long proof overnight in the refrigerator. This method gives the loaf a richer flavor and softer texture. Once you make your first loaf of sourdough, there is no going back!
Overnight Sourdough Bread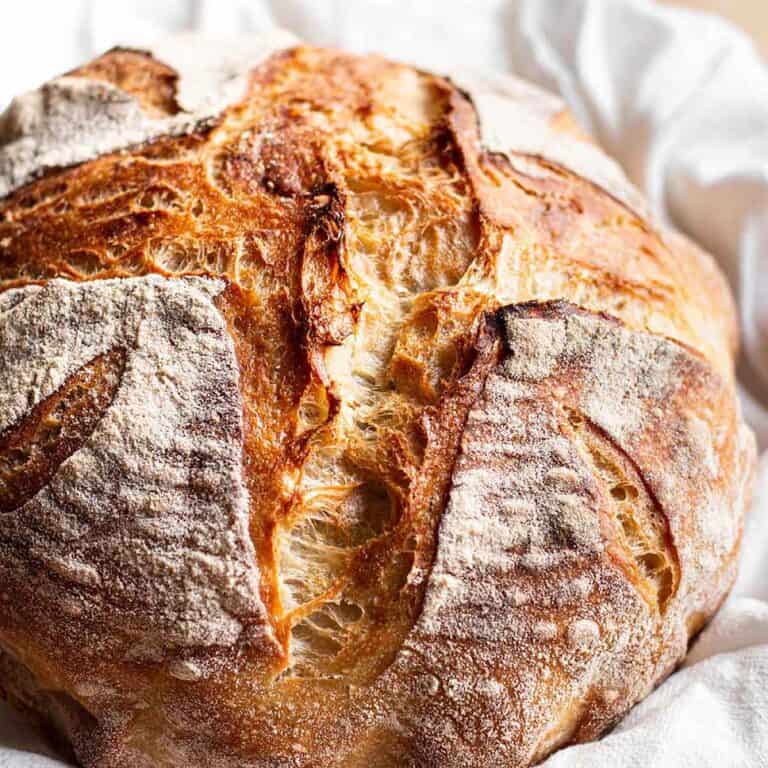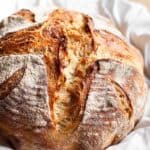 Sourdough Focaccia
This sourdough focaccia is everything! Light, soft, fluffy, airy, and so easy to make. This bread has so much flavor on its own, or can be enhanced with fresh herbs, garlic or cherry tomatoes. Serve on its own or turn into the best sandwich.
Sourdough Focaccia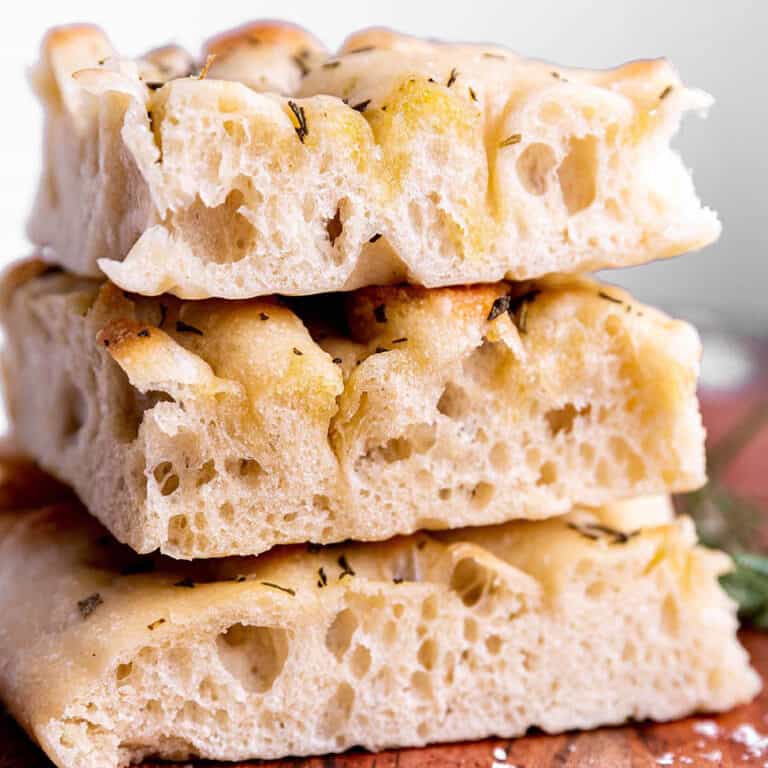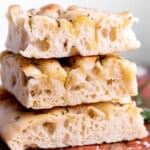 Roasted Asparagus with Parmesan
Roasted asparagus with parmesan cheese is the perfect side dish that is both elegant and simple. Tossed in olive oil, then sprinkled with salt, pepper, and parmesan finally finished off with some fresh lemon to brighten all the flavors.
Check out this recipe!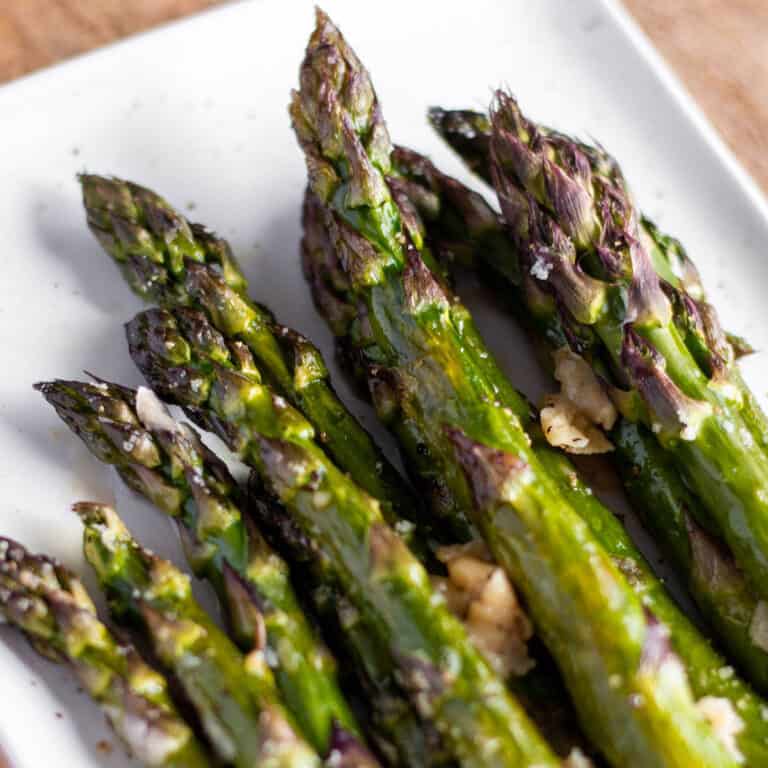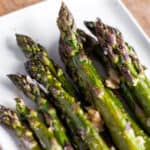 Other Side Dish Ideas:
Sweet Potato Fries
French Fries
Tater Tots
Hot Dogs - Make a chili dog
Garlic Bread
Green Salad
Cheesy Bread Sticks
Brussels Sprouts
Onion Rings
Grilled Cheese Sandwich
🌭Ways to Serve Chili
Maybe chili on its own is getting underwhelming. Here are some ways to take this dish and recreate it into something completely new.
Chili Dogs: There is nothing quite like a loaded chili dog. Simply serve any chili over a hotdog on a bun and finish with your favorite toppings.
Baked Potato: Baked potatoes are great on their own, but make them even better by serving with a warm pot of hearty chili. It's a great way to add some protein and create a full meal.
Leftover Chili Cheese Dip: Use a couple of cups of your leftover chili and create a dip everyone will love. Simply warm the chili up, and add in the cheese until melted. Serve with chips and be the hero of the party.
Chili Cheese Dip
This homemade chili cheese dip is one you will want to save. It's made with real fresh ingredients and is so smooth and creamy. Ditch the canned stuff and start with a quick chili mix then finish off with three types of cheese. This cheesy dip will be a hit at your next super bowl party!
Leftover Chili Cheese Dip
Chili Mac: Add in some cooked elbow noodles and shredded cheese for a fusion dish the whole family will love. The hearty and robust chili paired with a creamy Mac and cheese make a perfect meal.
Over Nachos: Simply spread over chips, add on some shredded cheese and bake until melted for a loaded pan of nachos.
Freeze For Later: Most chilis will freeze really well. Just make sure there is no dairy before freezing.
🍲Other Soup Recipes